Matt Damon Talking About Mark Wahlberg
Mark Wahlberg, Is That You? How Matt Damon Handles Confused Fans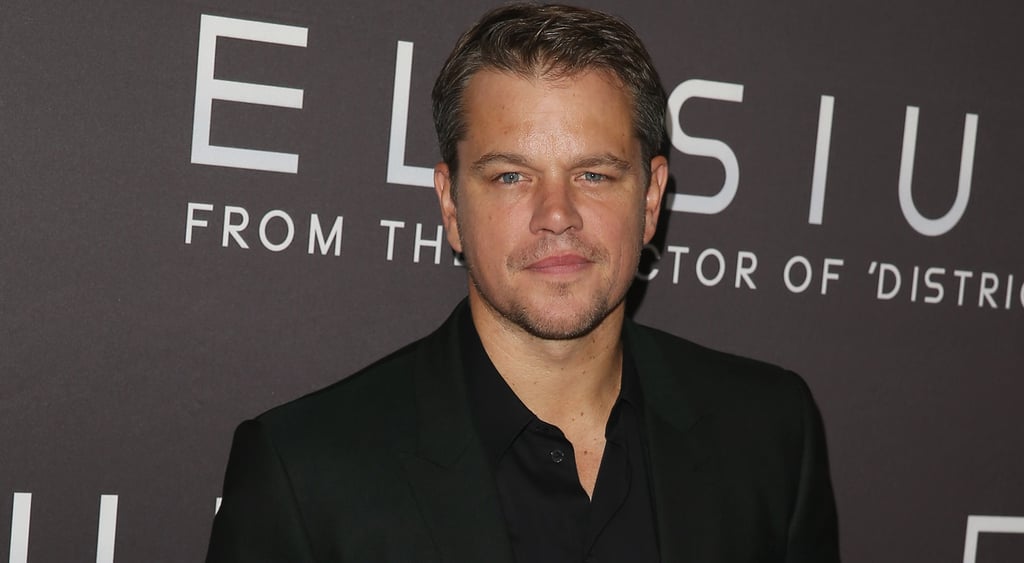 Matt Damon's been busy promoting Monuments Men this week with a stop on Jimmy Kimmel Live and a visit to Good Morning America, and he also made time for a special Reddit AMA. In the Ask Me Anything Q&A, fans and redditors have free rein to ask Matt whatever they want, and one wanted to know if Matt ever gets confused for Channing Tatum. Matt replied that he hasn't had that happen with Channing, but he does get confused for another star. Read more about his funny mistaken-identity scenario:
"I do get confused with Mark Wahlberg a lot, and we just have a deal that whenever we get mistaken for each other we have to be very polite. Can't give the other a bad name.

"This happened to me yesterday, I was walking down the street with my kids, and this guy screamed 'MARK WAHLBERG!' I just kept walking, because I'm not Mark, and he kept screaming 'MARK WAHLBERG! I SEE YOU! DON'T WALK AWAY! MARK WAHLBERG! WE KNOW IT'S YOU!' and then he runs up to me and he says, 'I love your work!' And then this woman comes up, and says 'I love your family, tell your brother I said Hi!' So I said 'Yes, I'll tell Donnie Wahlberg you said Hi.'

"If people are insistent, there's no convincing them I'm not Mark, so I just become him and try to be nice to them. My kids were with me and there's no easy way to explain that situation to them."