Mila Kunis Quotes From The Telegraph Interview 2015
Mila Kunis Says the Sweetest Things About Baby Wyatt and Ashton Kutcher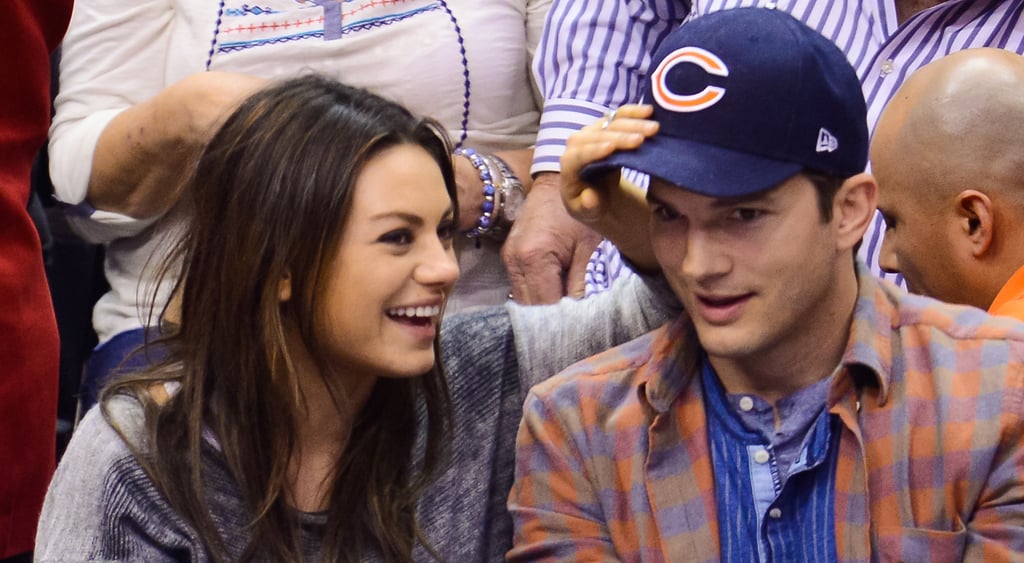 Mila Kunis is notoriously private, but she can't help but gush about Ashton Kutcher and their daughter, Wyatt Isabelle, in a new interview. The Telegraph published its fascinating piece on Saturday, about one week after Mila and Ashton got married in an intimate garden ceremony. If you're a fan of the couple, you're going to love what Mila said about the family's Halloween costumes, Ashton's parenting skills, and loving life as a mom. Read on for the best quotes from the piece, then relive some of Mila and Ashton's cutest moments.
On their first

Halloween

with baby Wyatt: "For Halloween, we do family outfits. It makes every­one go crazy. Last year I dressed [Wyatt] as a pig. I went as a pig. And my husband went as a pig."
On imagining showing Wyatt episodes of That '70s Show: "Mommy and daddy worked together for eight years. This is how they met each other. Let's look at it, honey. We were even each other's prom dates on the show."
On how Ashton is an awesome dad: "My husband is an incredibly hands-on dad. When my child was born, I was breastfeeding, and he said, 'That's your connection. I want to change every diaper." When we're in public, if it's a pee-pee diaper, you can change her at the table, but if it's a poo-poo diaper, you don't want to affect the people eating. So he's like, 'Err, I guess I'm going to the ladies' room to do it.'"
On taking spontaneous trips with Ashton: "My husband and I always backpack through Europe. We were in Belgium recently, and we thought, 'Let's go straight to the airport and get on a flight to Spain.' We can just pick up and go."
On having a woman such as Hillary Clinton as president: "I would love [Wyatt] to have a woman [in the White House], to think, 'If there's a woman president, what is there that I can't do?'"
On putting her personal life first: "I don't live to work; I work to live. I never took my career too seriously before. After becoming a mom, I definitely don't."