Miley Cyrus Launches Happy Hippie Foundation
Miley Cyrus Launches the Happy Hippie Foundation to Help Homeless, LGBT Youths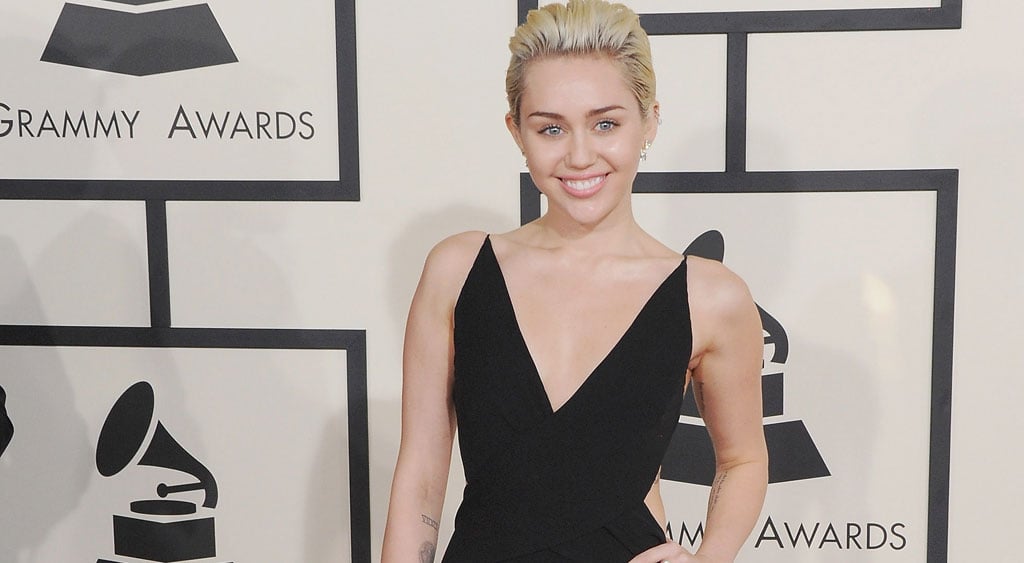 On Tuesday, Miley Cyrus announced the official launch of Happy Hippie, a nonprofit organization that is devoted to helping homeless youth, LGBT youth, and other vulnerable populations. Miley says the major theme of the organization is one that she emphasizes on a daily basis through social media: be yourself. "The position I'm in, I feel like I've got a lot of power," she said in a phone interview with the Associated Press on Monday. "But so many kids don't feel that way. They're under their parents' rule. When you have all eyes on you, what are you saying? And that's what I had to ask myself a lot. It's like, I know you're going to look at me more if my (breasts) are out, so look at me. And then I'm going to tell you about my foundation for an hour and totally hustle you."
Miley said that, while she's passionate about a number of issues, she chose to focus on homeless youth because it's something that nobody talks about. She gained inspiration from the homeless man she famously had accept her video of the year award at the MTV Video Music Awards last August. She was also moved by the suicide of transgender teen Leelah Alcorn in December. "It's something that everyone sees," she said. "It's like the birds chirping. We're consciously ignoring it at all times, but it's always happening right in front of us."
To raise awareness for The Happy Hippie Foundation, Miley is releasing the Backyard Sessions, a collection of music video collaborations with artists such as Joan Jett and Ariana Grande. Each music video is performed in Miley's own backyard and will debut exclusively on the foundation's Facebook page. They will also feature a "Donate" button that enables fans to make a direct donation to The Happy Hippie Foundation. All funds raised will then help create digital support groups for LGBT youth and their families, as well as aid My Friend's Place, a center for homeless youth in Hollywood. Watch Miley's first Backyard Session below, then check out her sexy look from Monday's Met Gala.
Happy Hippie Presents: "Different" featuring Joan Jett

Officially launching The Happy Hippie Foundation today with #HappyHippiePresents: Backyard Sessions! Watch the full video of Joan Jett and i performing "Different" now and donate to help us raise funds to create digital support groups for LGBT youth and their families #HappyHippie All the videos will be released here first so check back soon for more special musical collaborations!The Happy Hippie Foundation is dedicated to fight the injustices faced by homeless youth, LGBT youth and other vulnerable populations. To learn more about the foundation, click here: http://miley.lk/happyhippie

Posted by Miley Cyrus on Tuesday, May 5, 2015