Miley Cyrus Talks About Liam Hemsworth in Vanity Fair 2019
Miley Cyrus Admits She Might Not Have Married Liam Hemsworth If It Wasn't For California Wildfires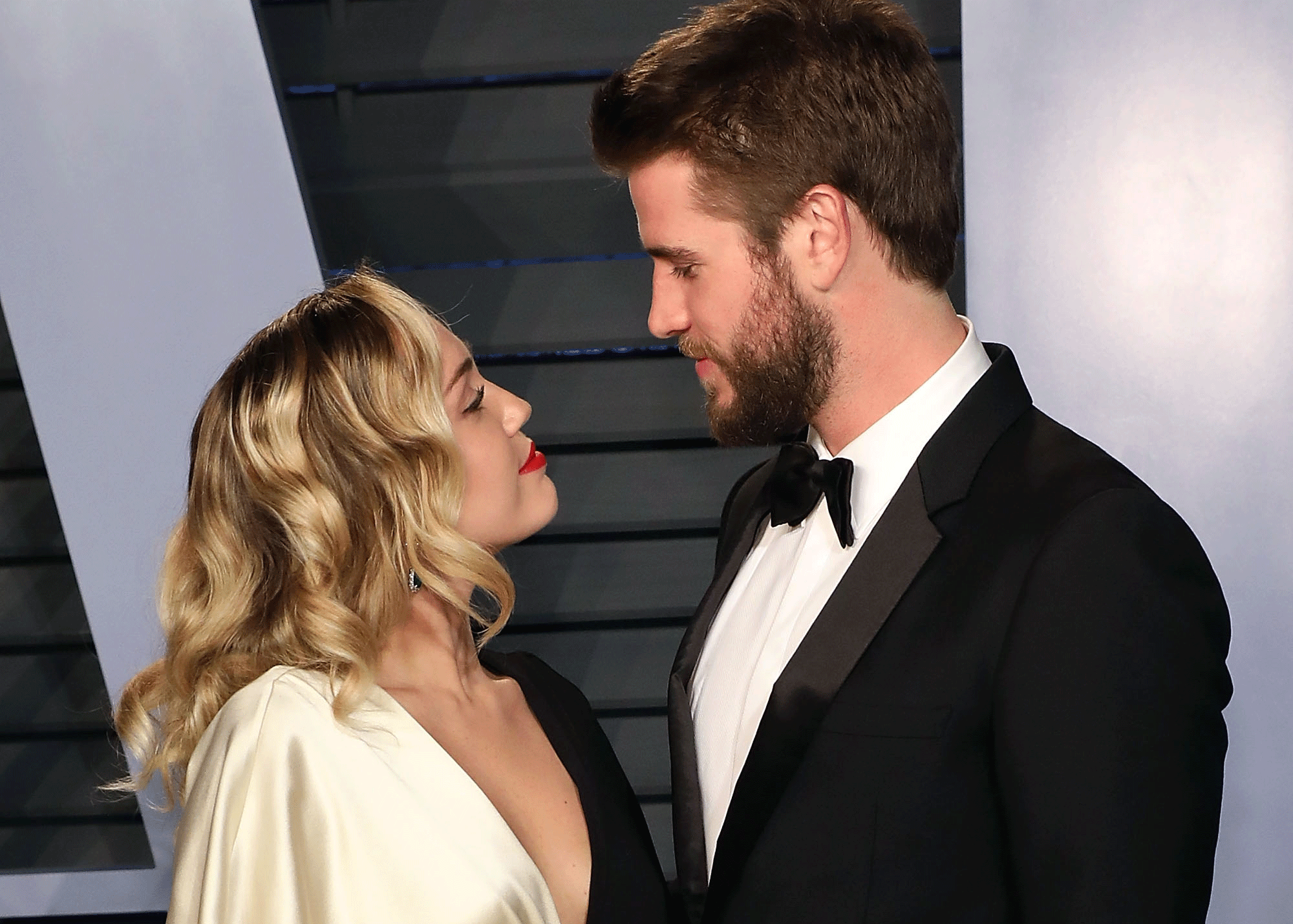 Miley Cyrus and Liam Hemsworth seem closer than ever since they got married in December, but their marriage didn't come without a few trials beforehand. Nearly a month before tying the knot, the couple's Malibu home was destroyed in the California wildfires. Though it was a heartbreaking loss, it actually ended up bringing them closer together. During a recent interview with Vanity Fair, the "Nothing Breaks Like a Heart" singer admitted that they might not have even tied the knot if the fire didn't happen.
"I'm not sure without losing Malibu, we would've been ready to take this step or ever even gotten married, who can say?" Miley said. "But the timing felt right and I go with my heart. No one is promised the next day, or the next, so I try to be 'in the now' as much as possible." During the time of the wildfires, Miley and Liam were both out of town filming. Luckily, Liam was able to make a quick trip to Malibu and saved all of their beloved dogs, cats, pigs, and horses just before the fire took their home.
After tying the knot, Miley said that being married to Liam feels "zero percent different" than when they were dating. "I would say that losing the house changed us much more than getting married changed us," she said. "When you experience what we experienced together with someone, it is like glue. You're the only two people in the world who can understand."
"To lose 'everything' at that time — materially, because no lives of people I know and love were lost — Liam and I have also found a new bond underneath all that rubble," she continued. "Going through a natural disaster, the grief you experience is really unlike any other loss. No more, just different. In our position it feels or looks like everything is replaceable and you can start again, but you can't buy spirit."
Though the two plan to rebuild their home together, Miley added that losing her material belongings has given her a new outlook on life. "I'll never be happy that all those memories and pictures and things that I've loved are gone," she said. "But to have an experience like this — I find myself feeling more connected to being human again."