Olivia Munn and Niecy Nash Toast Good Guys | Critics' Choice
The Critics' Choice Award For Best Shade Goes to This "Toast to the Good Guys" in Hollywood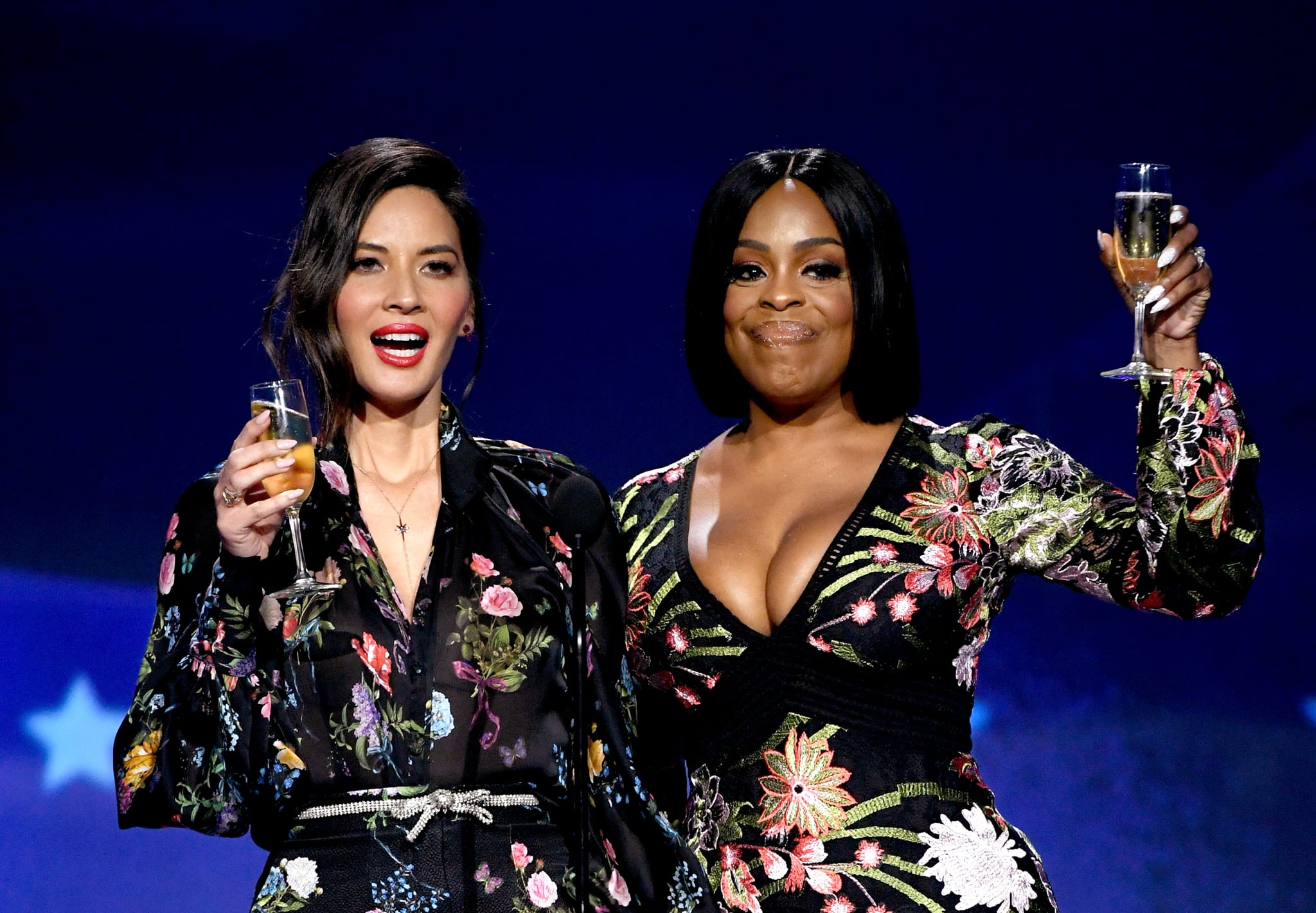 Critics' Choice Awards host Olivia Munn partnered onstage with Niecy Nash to deliver the absolute shadiest bit of the entire night: a toast to "the good guys" in Hollywood. The pair raised flutes of Champagne, offering gratitude "to the guys that do the bare minimum to act like human beings," including producers who hold meetings in hotel conference rooms (not bedrooms), costars who don't treat women poorly when their invitations to drinks are declined, and — most sizzlingly — to the men who spoke up for women and Time's Up at the Golden Globes.
As Niecy raised her glass to this last group of men, Olivia stopped her, reminding her that "nobody really said anything." The pair also touched on the gender pay gap, with Olivia adding, "Thank you to all the producers for paying Niecy and I the same, and Mark Wahlberg a million bucks."
Screaming at Olivia Munn and Niecy Nash roasting the men of the Golden Globes not saying anything about #timesup

— kristina monllos (@kristinamonllos) January 12, 2018
"Here's to the guys that do the bare minimum to act like human beings." Oh shit go in @oliviamunn and @NiecyNash #criticschoiceawards
😏😏😏

— Jodie King (@JKingoftheNerds) January 12, 2018
Raise a glass to @oliviamunn & Niecy Nash roasting those dudes! #CriticsChoice Kudos to Rachel Brosnihan for mentioning #TimesUp!

— Katy B. (@onlyintheozarks) January 12, 2018
Check out the rest of our Critics' Choice Awards coverage for more jokes . . . and maybe even some good guys.