POPSUGAR Now For Feb. 12, 2014
Tonight on TVGN: Get Blake Lively's Healthy Juice Recipe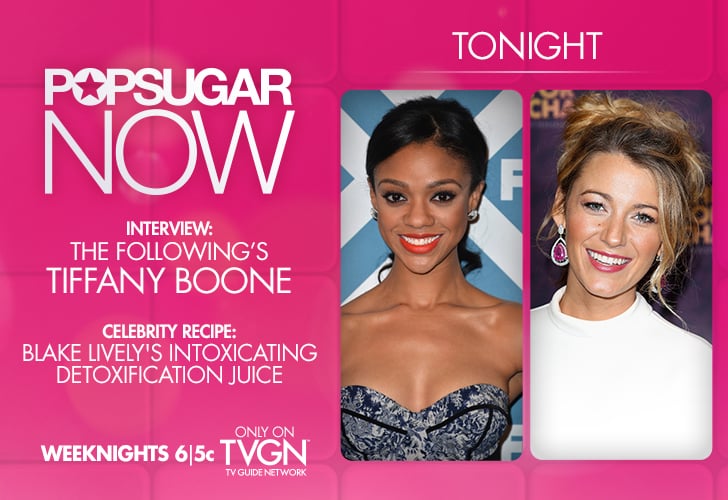 How does Blake Lively stay healthy? Tonight on POPSUGAR Now, we're sharing the recipe to the "intoxicating detoxification" juice that she swears by. Plus, we break down movie remakes that are actually worth watching, and we've got the scoop on what's next for The Following — straight from star Tiffany Boone.
Check below to find your TVGN channel, and tune in for our question of the day for a chance to win $100 to J.Crew!
No purchase necessary to enter the daily giveaway. Certain restrictions apply. See Terms and Conditions for details.