POPSUGAR Now Giveaway Question For Jan. 28, 2014
Tonight on TVGN: Matt Damon Talks Clooney, and We Share a Healthy New Super Bowl Recipe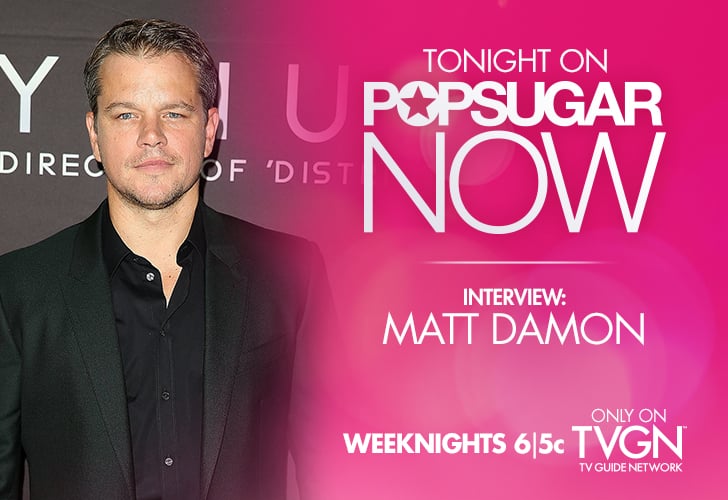 Tonight, check out POPSUGAR Now as we sit down with Matt Damon about reteaming with George Clooney on their new film, The Monuments Men. We're also gearing up for Super Bowl Sunday by testing out Jennifer Hudson's recipe for healthy chicken wings and looking ahead to the Olympics with the fashion we'll see on our very own Team USA.
Plus, tune in for the answer to today's question of the day on our show for a chance to win $200 to iTunes. Today's question: Which costar did Matt Damon reveal he'd never prank? Once you know it, tweet it to @POPSUGAR using the #POPSUGARNow hashtag.
Check below to find your TVGN channel.
No purchase necessary to enter the daily giveaway. Certain restrictions apply. See Terms and Conditions for details.