POPSUGAR Now Giveaway Question For March 11, 2014
Tonight on TVGN: Zac Efron and Seth Rogen on Their Raunchy New Comedy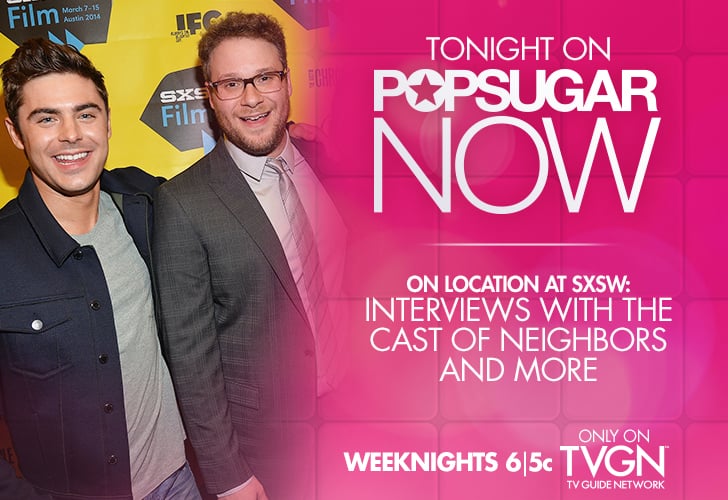 Tonight on POPSUGAR Now, we've got tons of celebrity interviews and movie reviews right out of Austin, TX, at SXSW. Tune in for our interviews with the cast of Neighbors (including Seth Rogen and Zac Efron), as well as the whole cast of Veronica Mars. Plus, we sit down with Funny or Die's Billy Eichner and House of Cards' Michael Gill.
To enter for your chance to win $100, tune in to today's show and our Style Survival segment for the answer to this question: how many correct methods are there for washing coated jeans? Then tweet the answer to @POPSUGAR with the hashtag #POPSUGARNow for your chance to win!
Check below to find your TVGN channel!
No purchase necessary to enter the daily giveaway. Certain restrictions apply. See Terms and Conditions for details.