POPSUGAR Now Guest For March 5, 2014
Tonight on TVGN: This Hunger Games Star Is a Viking Now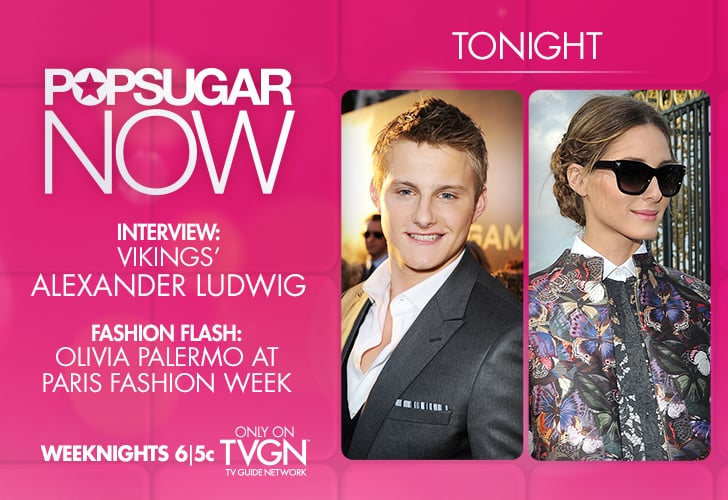 Tonight on POPSUGAR Now, we've got The Hunger Games star Alexander Ludwig talking about his new role on the buzzed-about series Vikings. Plus, if you (like most of us) couldn't make it to Paris for Fashion Week, don't worry — we've got a recap of some of Olivia Palermo's best looks. We're also showing you how Emily VanCamp keeps her body in kick-ass shape for Revenge.
Today's question: What musician do we interview today on POPSUGAR Now?
Check below to find your TVGN channel!
No purchase necessary to enter the daily giveaway. Certain restrictions apply. See Terms and Conditions for details.