Pink's International Women's Day Message
Pink Shares a Powerful Message About the "Magic" of Women After Kim Kardashian's Nude Selfie Drama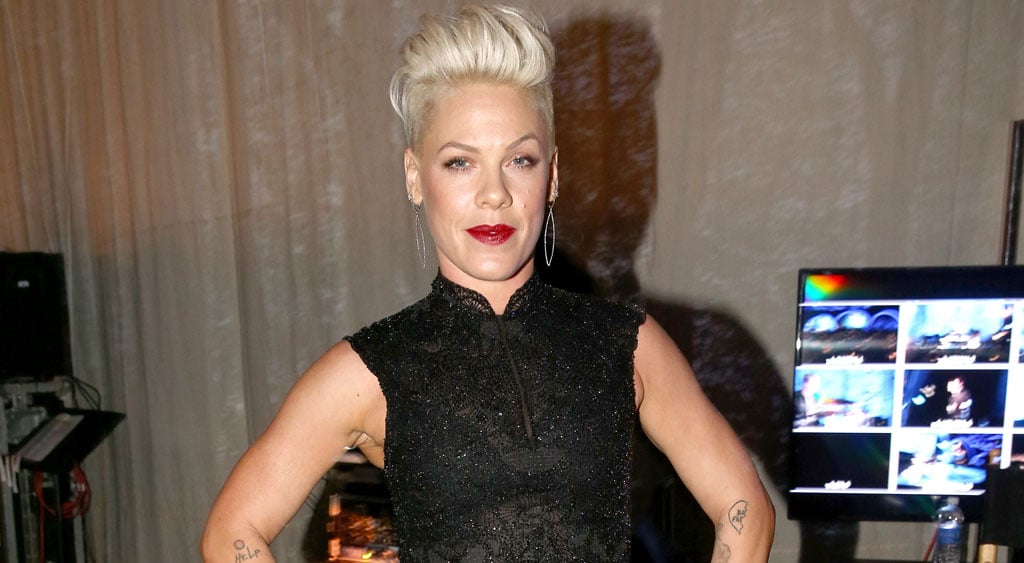 International Women's Day was on Tuesday and many stars took to social media to give special shout-outs to the amazing role models in their lives, and Pink, who is known for her badass and outspoken attitude, was no exception. The singer took to Twitter to share a message that celebrated all women and their "magic," writing:
"Shout out to all of the women, across the world, using their brains, their strength, their work ethic, their talent, their 'magic' that they were born with, that only they possess. It may not ever bring you as much 'attention' or bank notes as using your body, your sex, your tits and asses, but women like you don't need that kind of 'attention.' In the quiet moments, you will feel something deeper than the fleeting excitement resulting from attention, you will feel something called pride and self respect. Keep on resisting the urge to cave. You'll never have to make silly excuses for yourself."
While Pink has always been one to lift other women up, some fans thought she may have been throwing shade at Kim Kardashian. The reality star posted a naked selfie to Instagram earlier this week, which sparked numerous responses from celebrities like Bette Midler and Chloë Grace Moretz. After hitting back at all of them on Twitter, Kim wrote a lengthy blog post about her decision to go naked, saying she feels "empowered" by her sexuality. Many other celebrities then came to Kim's defense, but Pink decided to steer clear of it all by posting her own message. She ended it with, "Last one for the evening: you are all entitled to your opinions and feelings and I am open to hear all of it. But it won't change my mind." See her post below!
March 9, 2016