Reactions to Donald Sterling's Racist Remarks
Politicians, NBA Legends, and Celebrities Weigh In on Sterling's Racial Remarks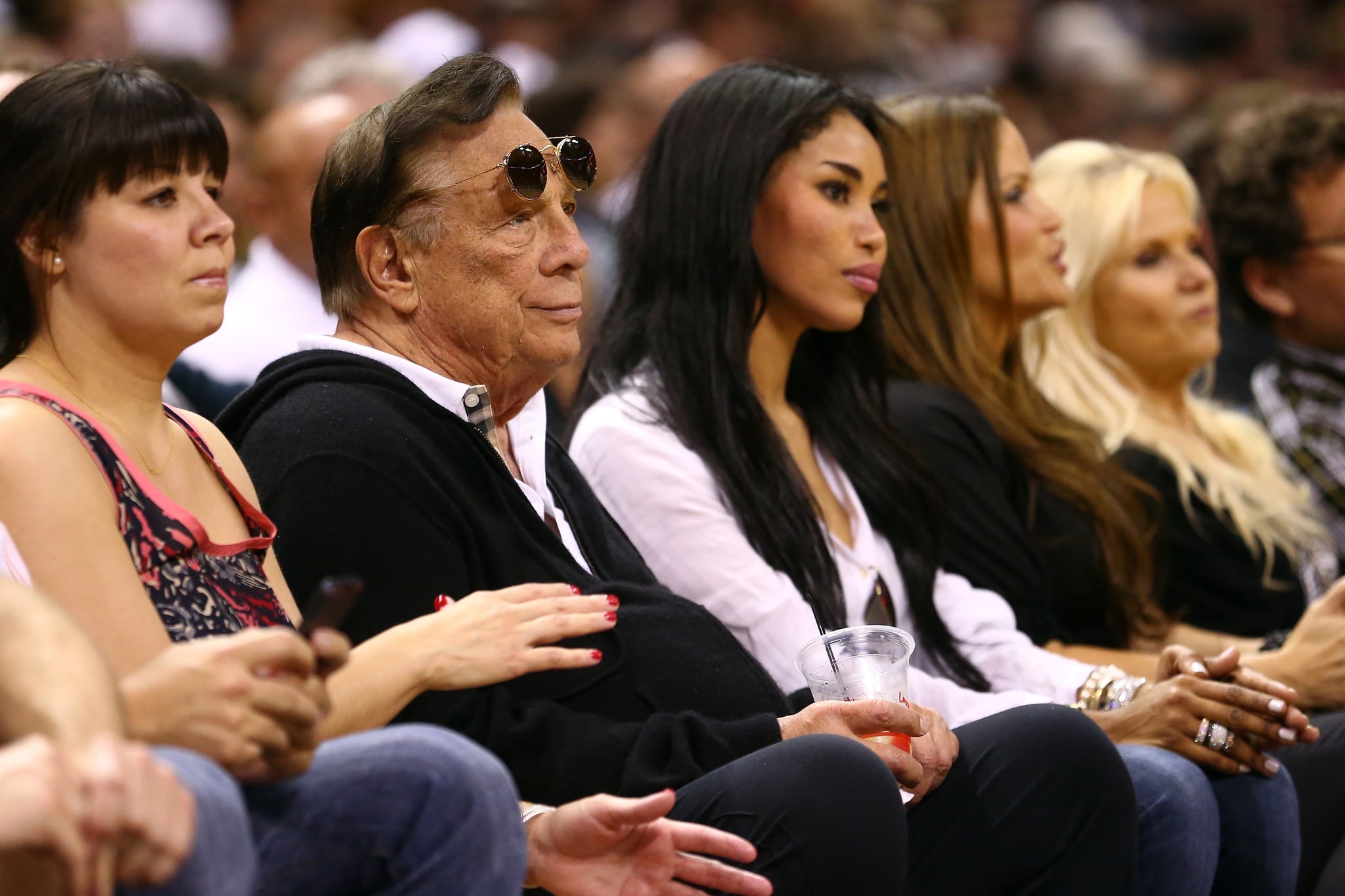 Source: Getty / Ronald Martinez
President Obama, NBA players, and celebrities have been weighing in on LA Clippers owner Donald Sterling's alleged racist remarks after audio of Sterling's comments was released on Friday. In a conversation with his former girlfriend V. Stiviano, Sterling says, "It bothers me a lot that you want to broadcast that you're associating with black people." The pair's argument gets heated, and he adds, "You can sleep with them, you can bring them in, you can do whatever you want. The little I ask you is not to promote it on that [Instagram] and not to bring them to my games."
In the wake of the controversy, Stiviano claims she wasn't Sterling's girlfriend, saying she worked for the Clippers. Meanwhile, company sponsors including State Farm, Virgin America, and CarMax are also distancing themselves from the organization. As for the team, the players participated in a silent protest by wearing their t-shirts inside out and hiding the Clippers logo during Sunday's game against the Golden State Warriors. Monday also brought reports that Magic Johnson may purchase the LA Clippers along with Guggenheim Partners. Keep reading to see how the president, other players, and famous faces have responded to Sterling's alleged remarks.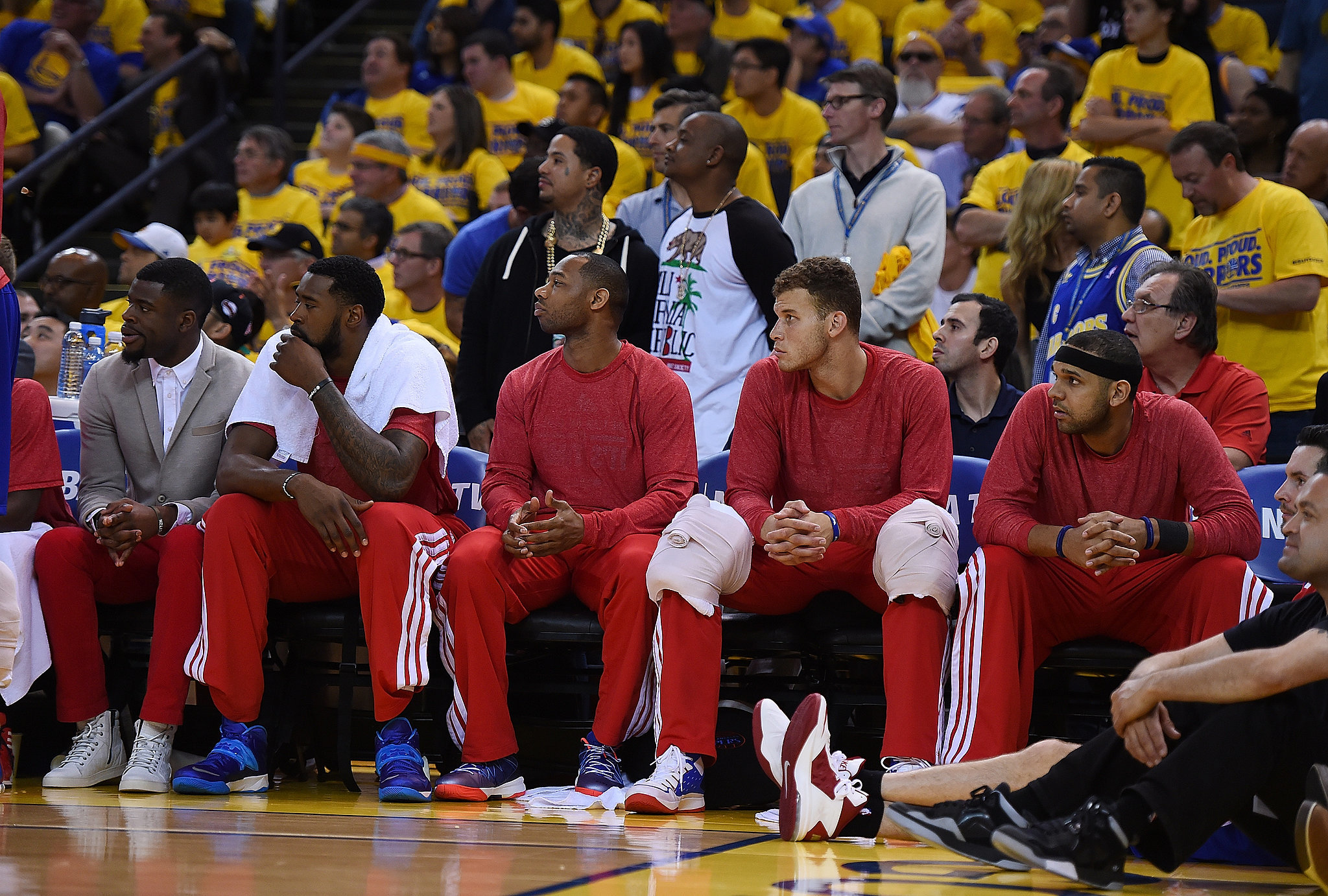 Source: Getty / Thearon W. Henderson
President Obama
During a visit to Malaysia this week, Obama was asked what he thought of Sterling's comments, and he said:
"The United States continues to wrestle with legacy of race and slavery and segregation. That's still there. . . . We've made enormous strides, but you're going to continue to see this percolate up. . . . We have to continue denouncing it and teach our children differently. I don't think I have to interpret those statements for you. . . . They kind of speak for themselves. . . . When ignorant folks want to advertise their ignorance, you don't have to do anything. You just let them talk."
NBA Players and Legends
Michael Jordan released a statement about Sterling's comments, saying:
"I look at this from two perspectives — as a current owner and a former player. As an owner, I'm obviously disgusted that a fellow team owner could hold such sickening and offensive views. I'm confident that [Commissioner] Adam Silver will make a full investigation and take appropriate action quickly. As a former player, I'm completely outraged. There is no room in the NBA — or anywhere else — for the kind of racism and hatred that Mr. Sterling allegedly expressed. I am appalled that this type of ignorance still exists within our country and at the highest levels of our sport. In a league where the majority of players are African-American, we cannot and must not tolerate discrimination at any level."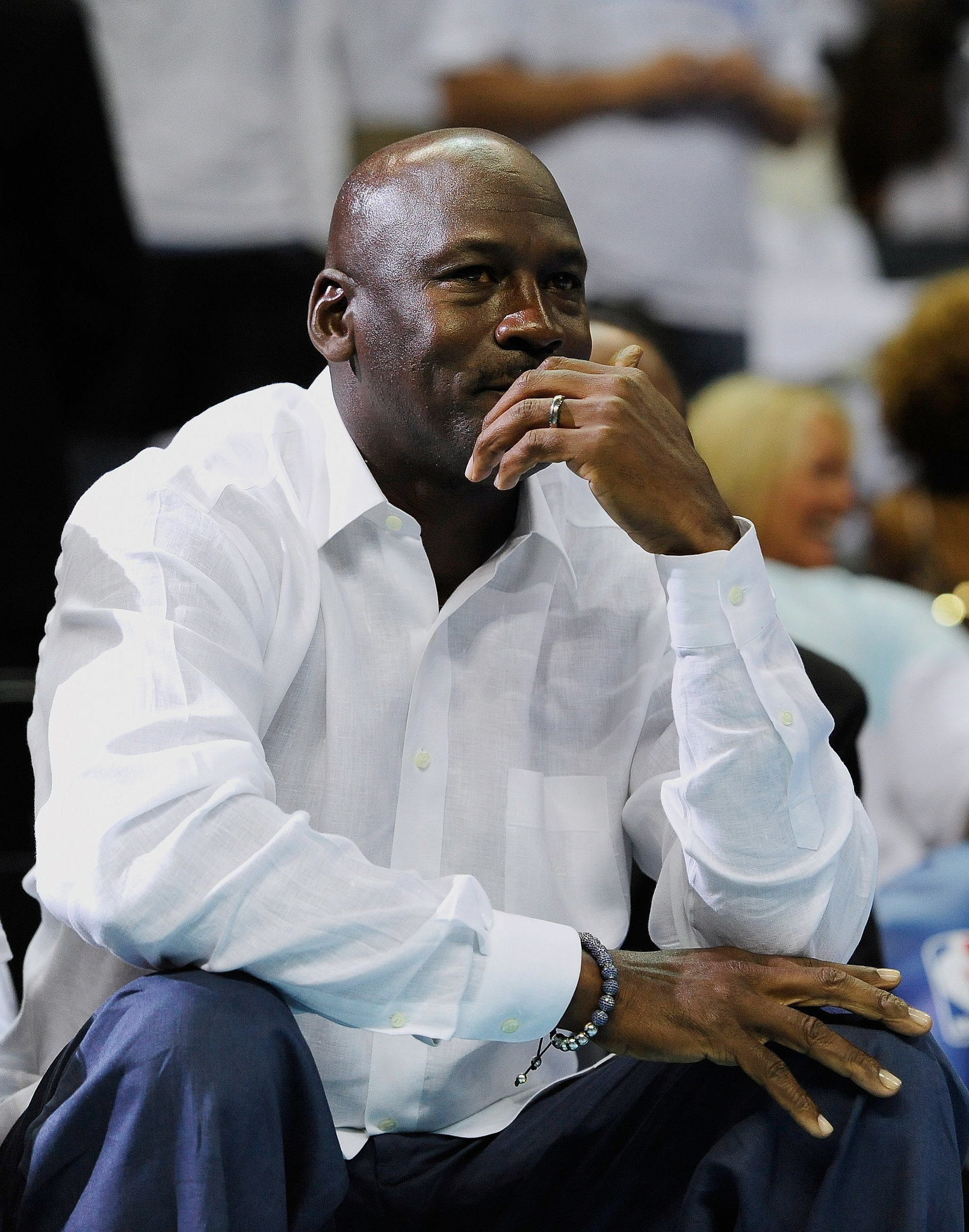 Source: Getty / Grant Halverson
"If the reports are true, it's unacceptable. It's unacceptable in our league. It doesn't matter if you're white, black, Hispanic, whatever, all across the races. It's unacceptable, and as a commissioner in our league, they have to make a stand, and they have to be very aggressive with it. . . . There is no room for Donald Sterling in our league, man. There it is."
Former NBA player Magic Johnson was specifically called out by Sterling, who told his girlfriend, "Don't put him [Magic] on an Instagram for the world to have to see so they have to call me. And don't bring him to my games." Johnson addressed the comments on Twitter and during an appearance on ESPN.
LA Clippers owner Donald Sterling's comments about African Americans are a black eye for the NBA.

— Earvin Magic Johnson (@MagicJohnson) April 26, 2014
No. He should not continue owning the clippers. #nochance #noway #nohow

— Kobe Bryant (@kobebryant) April 28, 2014
Celebrities
V. Stiviano being able to call Donald Sterling honey/sweetie AFTER he said all that is almost as repulsive as Sterling himself. #ENDracism

— Demi Lovato (@ddlovato) April 27, 2014
I can assure you that you will not see my black face or any other black face that has heard this racist mans comments at a clippers game

— Kevin Hart (@KevinHart4real) April 26, 2014
Sophia Bush posted her thoughts on Instagram, sharing a picture of the team's inside-out shirts with the caption "Shout out to the #LA #Clippers for taking a stand against #DonaldSterling and his pathetic, sad racism today. The whole team, as a unified front, came out for warmups and revealed their shirts turned inside out, refusing to wear the logo of their beloved team in protest against its ignorant owner, and his hateful words. Mr. Sterling, there is no room for racism in the NBA. #equality #love #sportsmanship #teammates"
He may own the team but they belong to us. Go Clippers!

— Billy Crystal (@BillyCrystal) April 27, 2014
Donald Sterling's racist remarks? What he's been saying for yrs. I think he should be stripped of his championship rings. All zero of them.

— bettemidler (@BetteMidler) April 27, 2014
Rihanna took to Instagram to share a meme, captioning it with a frown face: ":("

Front Page