Rob Kardashian's Instagram Picture About Kim Kardashian
Why Rob Kardashian Is Reportedly at Odds With His Sister Kim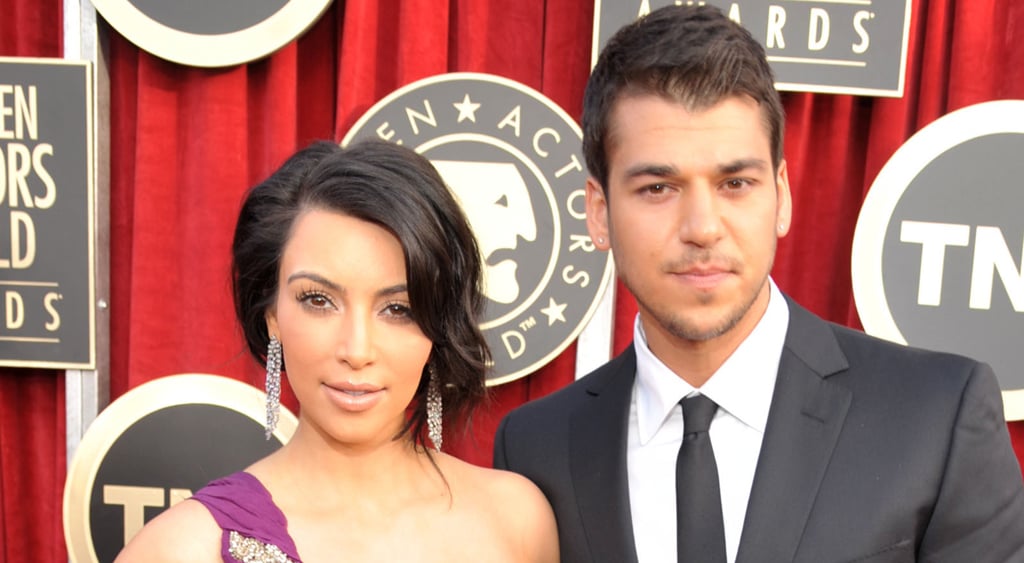 Source: Getty/Lester Cohen
Kardashian-Jenner insiders have reportedly revealed what compelled Rob Kardashian to make a confusing statement about his sister Kim on Sunday. In one of just two pictures remaining on his official profile, Rob seemingly wrote, "This is my sister kim , the b*tch from Gone Girl." The image shows Rosamund Pike covered in blood while portraying Amy Dunne in Gone Girl. Last year's hit psychological thriller, which is based on the book of the same name, tells the story of an alarming murder mystery surrounding Amy and husband Nick Dunne (Ben Affleck).
According to Us Weekly, a source close to the family said Rob made the comparison because he's "in a dark place" as his longtime struggles with depression and weight continue. "His post was about how she seems caring in public, but he feels ignored," a second source reportedly said, adding that he took to social media after filming a segment for Keeping Up With the Kardashians with Kim. Meanwhile, according to People, a source involved with the production said Rob's post is the latest in a string of "emotional outbursts." He has also reportedly faced allegations of drug abuse, which the family has tried to address in multiple interventions. "He is very against therapy and any kind of rehab," the source reportedly said. "But his family will continue to push for him to get help until he does."
Although Kim has yet to publicly comment on the post, she tweeted about Sunday night's episode of KUWTK and shared a cute Instagram of her beach day with husband Kanye West and daughter North West.
#KUWTK is brand new tonight! Are you watching tonight?

— Kim Kardashian (@KimKardashian) March 22, 2015
Rob's post came mere days after Kim wished him a happy birthday on Instagram.
Rumors of strife between the siblings last erupted in May, when Rob left Europe before Kim and Kanye's wedding in Italy. Kim later brushed off the speculation, saying they did not have a fight.