Selena Gomez and Kendall Jenner Get Lunch | Pictures
Are Selena Gomez and Kendall Jenner New BFFs?
Start Slideshow
ADVERTISEMENT ()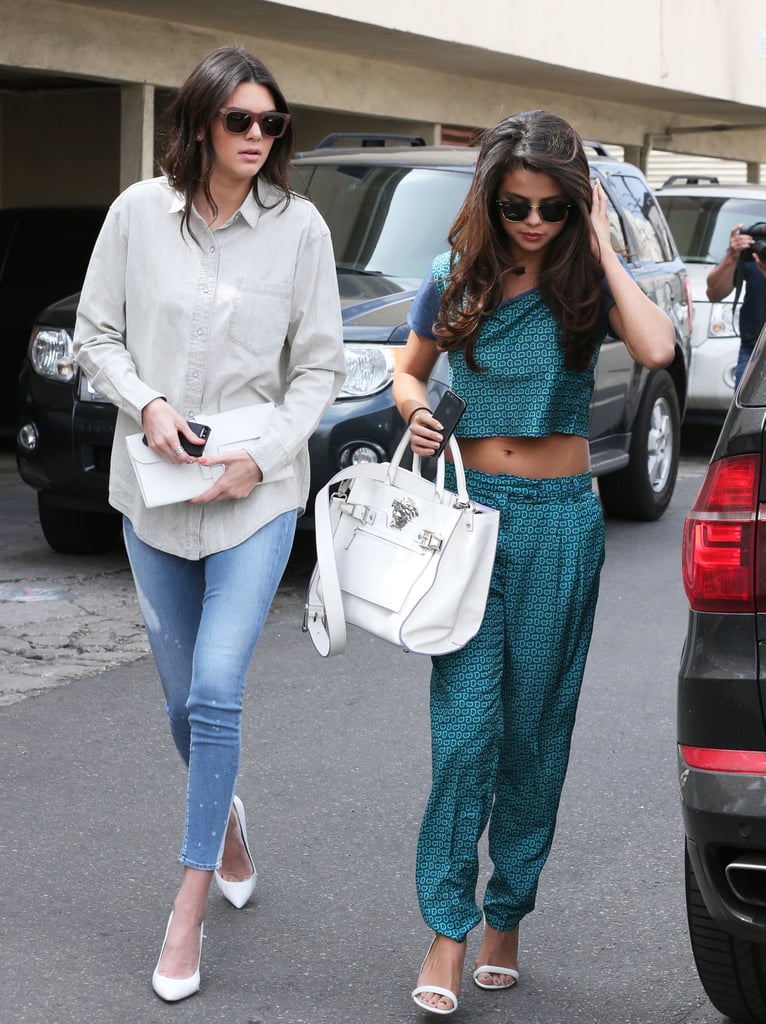 0
Are Selena Gomez and Kendall Jenner New BFFs?
Talk about lovely ladies who lunch! Selena Gomez and Kendall Jenner hung out in LA on Friday, linking up outside before dining together. Both stars went with casual looks for their daytime outing — Kendall donned skinny jeans, white heels, and a long button-down top, while Selena bared her midriff in a patterned ensemble. Selena and Kendall seem to have a lot in common. For starters, both ladies have had relationships with high-profile men in music, namely Justin Bieber and Harry Styles. Selena's romance with Justin is reportedly on again after their recent trip to Texas. Meanwhile, Kendall and Harry haven't been seen together for months. Despite keeping up with the demands of her burgeoning modeling career, Kendall recently found time for a revealing beach day and retail therapy with her sister Kim Kardashian. Which Kardashian-Jenner sibling would be your pal? Take our BFF quiz to find out!