Suge Knight Shot at Chris Brown's Pre-MTV VMAs Party
Suge Knight Was Reportedly Shot 6 Times at Chris Brown's Party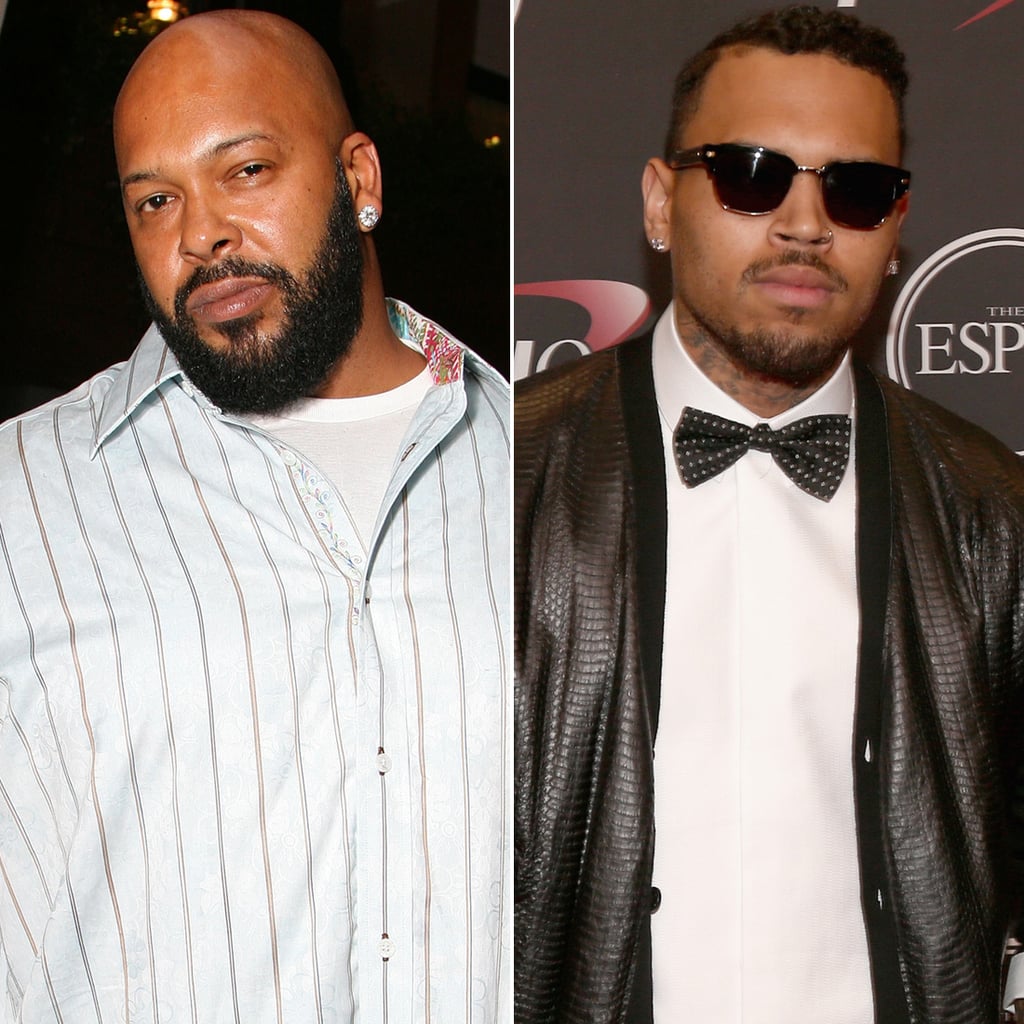 Hip-hop producer Suge Knight is recovering in the ICU after sustaining multiple gunshot wounds, according to reports. One woman and two men, including Suge, were reportedly shot at Chris Brown's pre-MTV VMAs party at 1OAK nightclub in LA around 1:30 a.m. Sunday. "They were transported to local hospitals, and they are expected to recover," the L.A. Sheriff's Department said in a statement. Authorities have not yet named a suspect or identified the victims.
Richard Simmons, Tyson Beckford, Derek Hough, Lil' Twist, The Game, and Mark Ballas were among the group of celebrities at the event when the shooting took place. According to TMZ, Suge was shot in various areas of his body, including his stomach and arm, and yet he managed to walk out of the nightclub on his own. The mogul was taken to the hospital by ambulance and underwent surgery.
Meanwhile, chaos ensured inside the party as security guards rushed over to evacuate Chris and his entourage. "People were screaming and yelling, and most ran out immediately," a source told Us Weekly. "The floor was covered with glass from everyone dropping their drinks." Hours after the shooting, Chris took to Twitter to share his thoughts: "It's disappointing that we as a society can't have fun or enjoy ourselves without any altercations sometimes. Miss me with the bullshit!!!" he wrote.
It's disappointing that we as a society can't have fun or enjoy ourselves without any altercations sometimes. Miss me with the bullshit!!!

— Chris Brown (@chrisbrown) August 24, 2014