TLC's T-Boz Interview 2015
T-Boz on TLC's Final Album and Why the Whitney Houston and Aaliyah Biopics "Offended" Her
Tionne "T-Boz" Watkins has a lot to do. Not only is TLC heading out on tour with New Kids on the Block and Nelly in May, but she's also in the middle of organizing a concert with charity network Chideo and — despite the fact that it's already well past what can be considered lunchtime — graciously waiting to dig into a plate of takeout sushi so she can give an interview to this reporter.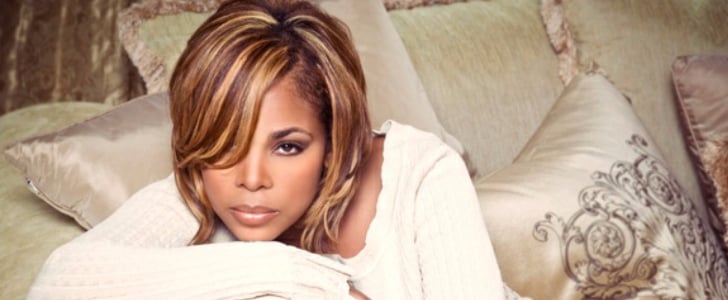 In person, T-Boz's petite stature seems at odds with her outspoken personality and the chart-topping dominance she's known for. The R&B singer, eyes slightly shrouded behind a pair of purple shades, is taking a pause for our chat in the greenroom at the Grammy Museum in downtown LA, where the fundraising concert will be held. The show will feature acoustic performances by T-Boz and friends, including Raphael Saadiq, and benefit the Sickle Cell Foundation. (She herself suffers from the disease.) Read on for our conversation on why the next TLC album will be its last, how she bounced back from a brain tumor, and why she and Chilli are ready for — and in talks about — a Las Vegas residency. You can also visit T-Boz's Chideo page for more details on the April 19 concert.
POPSUGAR: In the '90s, would you have ever imagined going on tour with New Kids on the Block?
T-Boz: Back then, no. I never would have thought. We did a show in Hershey Park a couple of years ago, and we were on the same bill. We were the only chicks. It was Boyz II Men, the Jonas Brothers, New Kids on the Block. And we came out there and smashed it, and so they were like, "They need to come out with us!" I was like, "Heck yeah. We can work together." Them boys still got fans. Those ladies still go crazy!
PS: Do you have a favorite New Kid?
T: Donnie. Donnie's the coolest. Even to this day, he's still got swag.
PS: Fans know you have sickle-cell disease and you also battled a brain tumor a couple of years back. Was there ever a point in time when you thought you might not be able to sing or perform again?
T: Well, when I went through the brain tumor, I lost my speech, sight, hearing, and my balance — that's everything I do in my job. That's how I survive. That's my dream, my living, my passion, my heart. There were no answers. The doctors didn't have the technology to even tell me if I was going to be OK or if I wasn't going to be OK. So that's when the hope, the fight, the prayers, and the faith kicks in. And the drive and the willpower to live and make it. You just want to survive. I have a kid. My first thing was to be here. To make it back, no matter how I came back, to just be able to raise my child. And then there's the passion for your career. It's like, OK, God, if you can give me one more thing, can I have all my functions back so I can dance? I've got a crooked smile now. We did a song with J. Cole, "Crooked Smile," that went to No. 1, so it fits now. I have to do MRIs every year, and I lost three percent of my hearing and some eyesight, but I'm still here, and I'm doing everything that I love.
PS: Sickle-cell is a disease that a lot of people don't understand very well. What's your experience been like?
T: Honestly, I never used to talk about it. Everybody handles things differently, but I came out talking about it in the industry because people said I had HIV instead of my disease. Instead of trying to help me, they were more interested in gossiping and being nosy. And it's really sad because it's a hereditary disease. I was born this way, so I don't know any different. I sometimes have to work 10 times harder than the average artist just because of my disease that has no cure. My cousin had the same disease. He's not here and I am. He passed away. So, it's hard.
PS: You're currently at work on a new TLC album with Chilli, but you've already said this one is going to be your last. Why say that at the outset?
T: Lisa ["Left Eye" Lopes] has been gone, what, almost 14 years? I mean, if something happens, then maybe I'll change my mind, but right now I have other things I need to do, that I never got to do because of TLC, and I always put my career on the back burner. TLC is forever. That doesn't mean I'm not going to sing, or if we do a residency . . . it doesn't mean it's over. But I have a hell of a catalog — 22 years' worth. I could sing forever if I wanted to just off of that catalog because they're timeless hits. That's a blessing to have a fanbase to grow with you, and then with the movie we have even more generations. We get the grandparents, the mom, her child — it's like three generations coming to the concert.
PS: Speaking of, you guys did participate with your Lifetime movie and even recorded a song for it. But people have been really critical of how Whitney Houston was portrayed, about how Aaliyah was portrayed. Do you feel like you guys had a chance to tell your story in a way they didn't?
T: Oh, absolutely. The reason their movies didn't come across well is because they didn't have anybody personally involved with the artists. I was there, OK? And it was my story. I was telling it. And if I was deceased, I would want my mother or my brother to tell my story, not some lady just trying to get a check . . . and that would be [Aaliyah producer] Wendy Williams. My point in saying that is, I didn't appreciate that movie because you didn't capture the essence of her as an artist. Wendy did that movie and Angela Bassett directed Whitney — I did my research, honey, because I was like, "Who did this?" You cannot take away from our legacy and what we do. It's like you downplayed who we are and it's bigger than just a check. This is our life. So as artists, we're offended. Because if you're going to tell Whitney's story, tell her damn story. Don't start with a Bobby [Brown] story. That's not her life. No man is [any] woman's life. What she did in her life was not just Bobby, so I didn't appreciate that either. I found out more about Aaliyah on behind-the-scenes footage than I did from the movie, and that's terrible. That broke my heart.
PS: Speaking of Lisa's memory, I did hear that you guys want to in some way honor her or have her be a part of the new album. Have you decided what that will look like?
T: We're talking about it. It's hard, because even on 3D she was on a whole different vibe. It was poetic, some finger-snap stuff. That's not what TLC is, that was her own individual project. So you can take certain words and try to make it fit, but certain songs might have subject matter, and if she's not talking about that, you can't take something that doesn't match and force it. If it's forced, it's not authentic and it doesn't work. If it works, of course I'm going to incorporate her.
PS: So where are you guys in the stage of putting the album together?
T: I was signed to Sony for TLC: 20 and "Meant to Be" was the added addition to the songs. We kind of fell out over making [fans] buy all the songs again just to get [one new one]. But the fans did and it went to No. 1. I was like, "Oh. OK." But we fulfilled our commitment and now we're free. We recorded a gang of songs then, but I want to revamp. So we're in the midst of talking and getting subject matter, but I have a major tour and I have to produce that and this show, so I have a lot on my plate. I never give release dates, because too many things happen in this industry. What I can say is we're starting this year. We're going to have a get-together with writers and producers before we leave [for the tour]. Then they'll get started while we're gone.
PS: Are there any collaborations? I heard something about maybe Lady Gaga . . .
T: I did a song that she wrote, actually, that was TLC-inspired. She did it with [producer] Dallas Austin and I didn't know she was a big fan. She sang it like me, which was funny. It was really cool. She didn't end up using it because she didn't want to offend me, she didn't know if it was too . . . whatever. So I sang it. When I went to meet her, she was crying. It was really cute. My daughter was looking at me like, "Why is Lady Gaga crying over my mom?" But I don't know if it's going to go on the album or not.
PS: You did talk about maybe wanting to do a TLC residency. Has Vegas come calling?
T: Yes. We're talking to people now.
PS: That would be fantastic.
T: I think so! I think it would be really fun and convenient. Way easier than touring different places. It's one set location. I need stability! In our world, we have no structure. It would be great to go to one job. I would be so excited, I would be tap-dancing around the world. So, Vegas: keep calling!
PS: Have you been watching Empire?
T: Of course! Every Wednesday.
PS: So many musicians have been on the show. I feel like you guys need to be next.
T: Oh, we can get ghetto and crunk. We can go after it. Cookie's cousin is in town, hello! Taraji P. Henson is the jam. I've always loved her.