Taraji P. Henson Quotes on Negotiating Her Salary Jan. 2019
Taraji P. Henson Isn't Taking a Penny Less Than She Deserves: "Honey, a Zero Is Missing"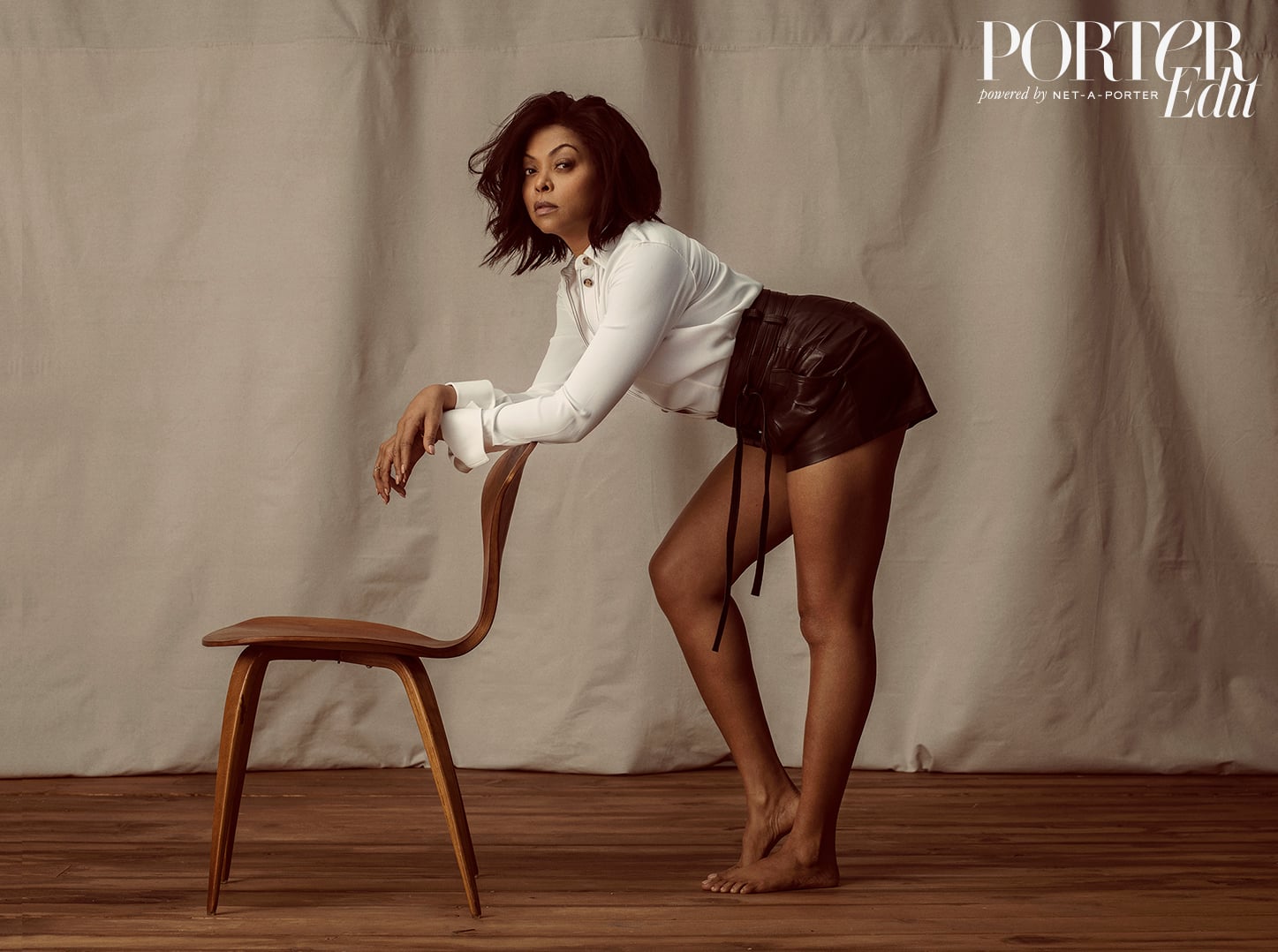 The gender pay gap is excruciatingly unfair to women of color, and it's an unfortunate hurdle that affects even those at the top of their professions, including women in Hollywood. Taraji P. Henson — who has been in the game for over two decades — knows the struggle well and opened up about her experiences with pay negotiations in Net-a-Porter's digital magazine, The Edit. The Empire star's quotes about salary negotiations and no longer accepting less than her worth have vision-board potential. Seriously, they're that real.
"'Honey, a zero is missing. Tell them to go find it then call me back.'"
Of the pay discrepancy she faced while working on 2008's The Curious Case of Benjamin Button — Taraji was paid just $500,000 for her role, while costars Brad Pitt and Cate Blanchett reportedly made tens of millions — Taraji talked about having to "bite that bullet" and use it as a reminder never to settle for less again. "I didn't even ask for one million. But I had to see the bigger picture and bite that bullet," she said. "I knew that if I kept my ego in check I would get the victory. That performance was undeniable. I turned in an Academy-worthy f*cking performance. And what did they say? 'We shoulda paid her.'" Taraji's performance as Queenie earned her an Oscar nomination, as well as the respect of her peers and critics.
Since then, Taraji has remained outspoken about the gender pay gap, and when it comes to her work, she isn't taking a penny less than what she deserves. "'They wanna pay what?'" she said of less-than-ideal studio offers. "'Honey, a zero is missing. Tell them to go find it then call me back.' If you come to Taraji P. Henson, you need to come with that money, because I earned it." Ayyye.
How many of us needed this reminder to stand up for ourselves and demand what we deserve? Women of color are often expected to work hard and accept whatever we get. We can shy away from asking for more for fear of seeming "angry" or "difficult," which makes it increasingly hard to remember our worth. But as more and more women of color are rising to positions of power, it's imperative that we don't shrink; that we continue to speak out and speak up for ourselves and others whose worth is not represented in their pay. In Taraji's words, let's tell them to "go find it," then call us back.