Tina Fey and Amy Poehler's Golden Globes George Clooney Joke
Tina Fey and Amy Poehler Just Called George Clooney a Trophy Husband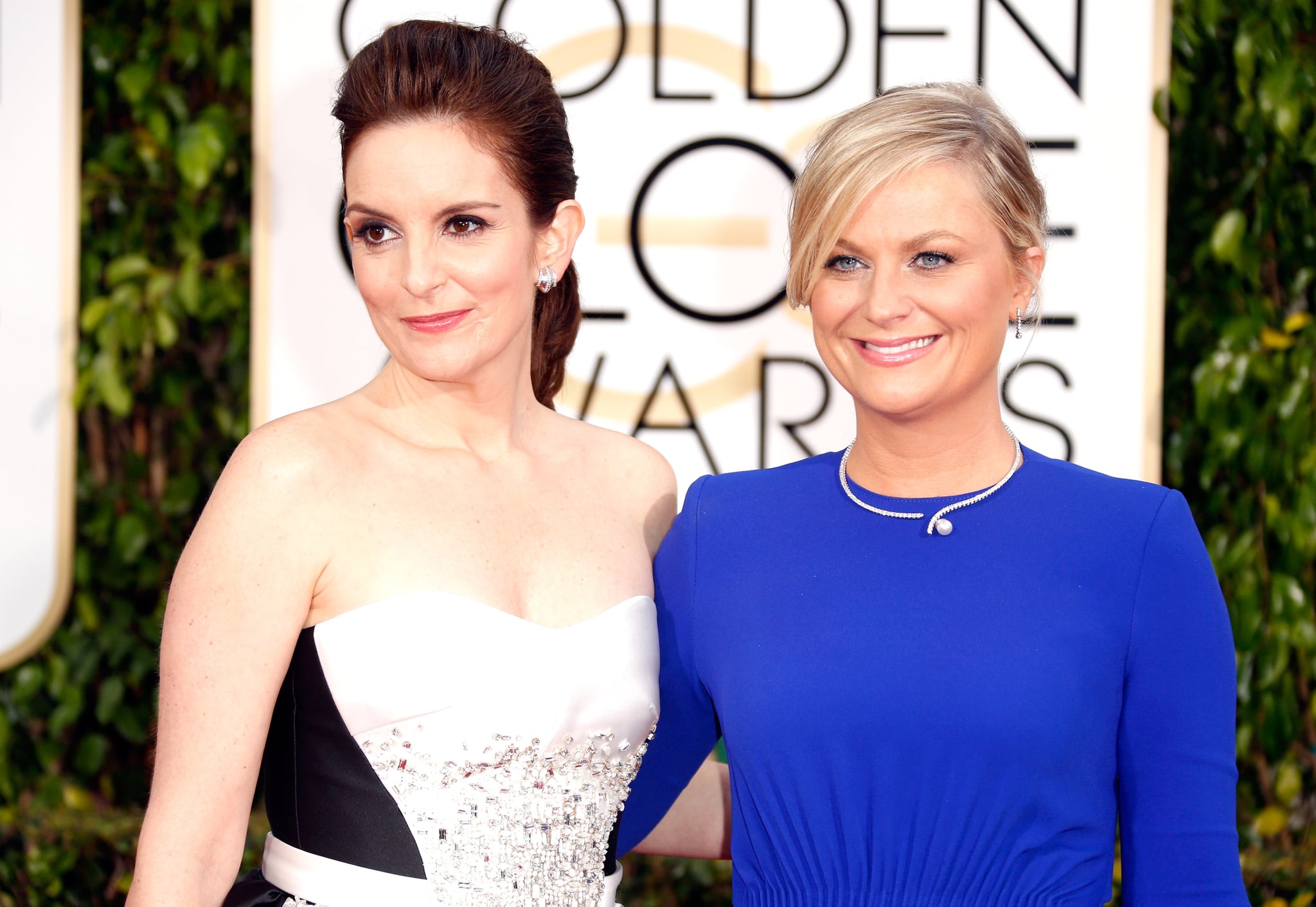 During their Golden Globes opening monologue, Tina Fey and Amy Poehler said what most of us were thinking when they introduced George Clooney and his wife, Amal Alamuddin. The hilarious hosts took a feminist slant with their joke:
"George Clooney married Amal Alamuddin this year. Amal is a human rights lawyer who worked on the Enron case, was an advisor to Kofi Annan regarding Syria, and was selected for a three-person U.N. commission investigating rules of war violations in the Gaza Strip. So tonight . . . her husband is getting a lifetime achievement award."
They went on to make George a little nervous by insinuating that the Cecil B. DeMille Lifetime Achievement Award he's being honored with could be a hoax; "you've been pranking people for 25 years," Amy said, adding that he could just be getting "Cecil B. DeBurnt." George and Amal made their first-ever award season appearance on Sunday evening and took the red carpet by storm with their matching black-and-white looks. What did you think of Tina and Amy's joke? Check out more of their best one-liners throughout the night!