Travis Scott Donating Concert Profits to Planned Parenthood
Travis Scott Will Donate Profits From Alabama's Hangout Festival to Planned Parenthood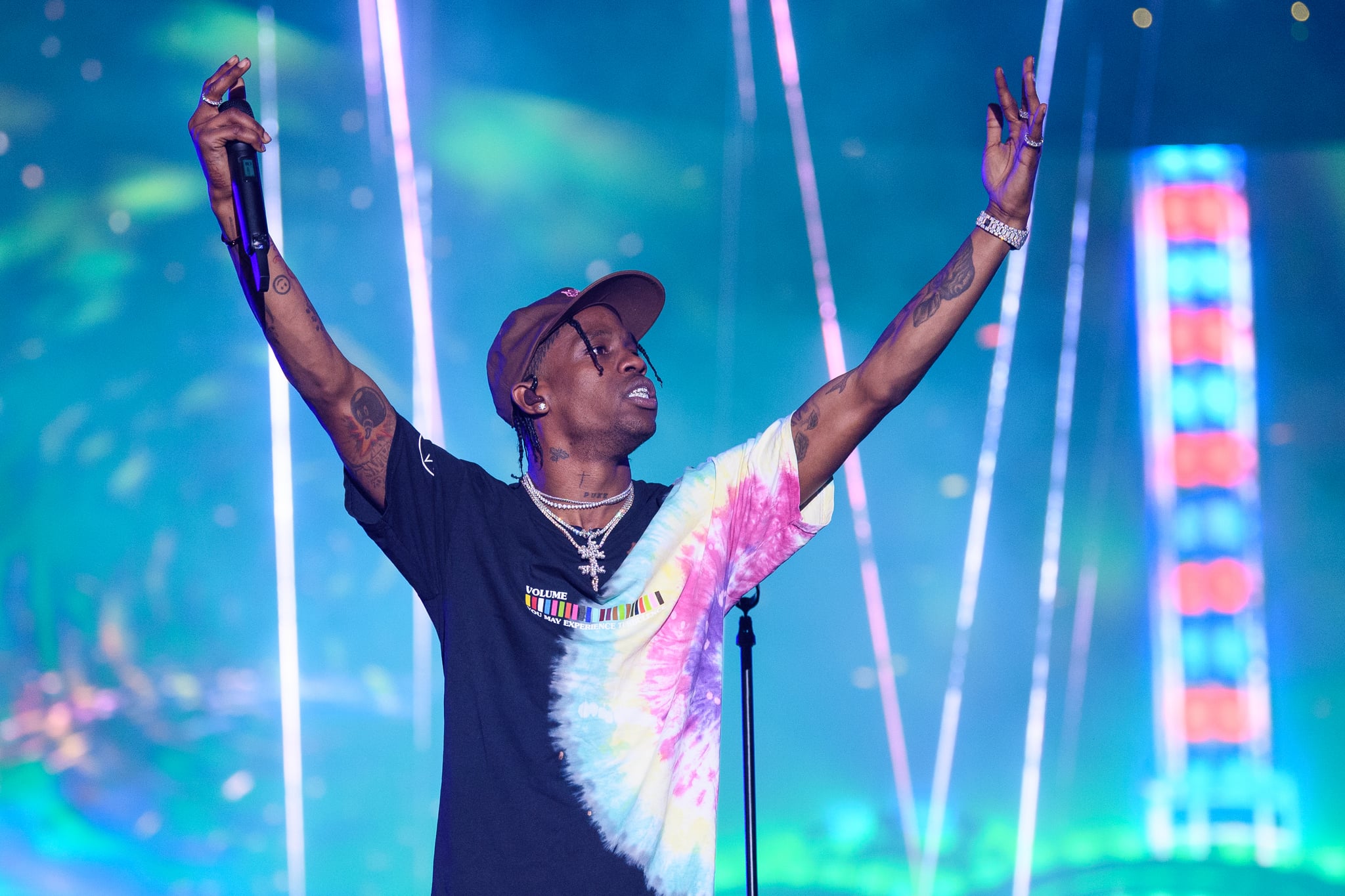 Travis Scott just joined the growing list of celebrities taking a stand against a series of restrictive abortion bills being passed across the country. The rapper — who performed at the Hangout Music Festival in Alabama last weekend — recently announced his plans to donate the proceeds from his show to Planned Parenthood in opposition of Alabama's controversial abortion bill. "I want to just donate my net profits from my merch today to Planned Parenthood," Travis told his fans. "We feel for those out in Alabama. I love y'all. I just wanted you to know that love is the strongest feeling we have."
Shortly after Travis hit the stage, girlfriend Kylie Jenner shared the news with her 136 million Instagram followers. "Travis Scott is donating all his merch profits from Hangout Fest 2019 to Planned Parenthood organizations in support of women in Alabama," she wrote on her Instagram Story.
Alabama's new law is a near-total ban on abortion in the state. If an abortion at any state of pregnancy is performed, it's considered a felony and is punishable by up to 99 years or life in prison. The only exception is when the mother's life is at risk, but not when she's a victim of rape and/or incest. Of course, Travis and Kylie are two of many celebrities who have used their platforms to speak out against abortion laws. Busy Philipps recently revealed she had an abortion in a monologue on Busy Tonight, while The Good Place's Jameela Jamil opened up about once getting an abortion in a powerful Twitter thread. Other celebrities who have shared their stories include Amber Tamblyn, Minka Kelly, and Ashley Judd.