Tyler Mitchell Photo of Beyoncé in Vogue to Join Smithsonian
Tyler Mitchell's Historic Beyoncé Vogue Portrait Is So Stunning, It's Joining the Smithsonian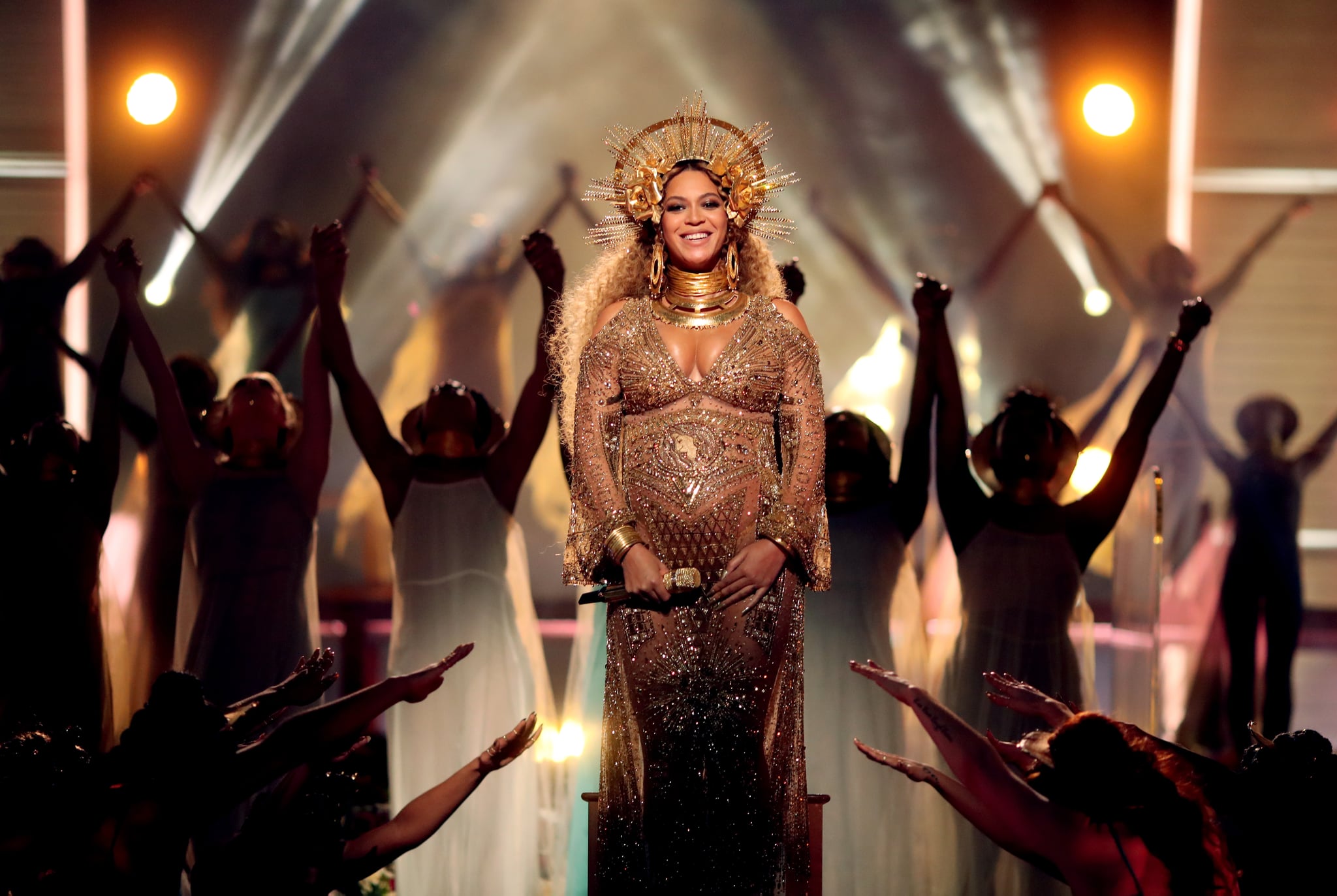 Image Source: Getty / Christopher Polk
Beyoncé is about to become a literal work of art at the Smithsonian Institution. A year after photographer Tyler Mitchell shot the historic Vogue September cover with Bey, the 24-year-old creative has announced that one of the snapshots — which features the singer wearing a golden Valentino gown with a spiked Philip Treacy London hat à la her 2017 Grammys ensemble — will be admitted into the Washington DC museum.
"A year ago today we broke the flood gates open. Since then it was important to spend the whole year running through them making sure every piece of the gate was knocked down," Tyler wrote on Instagram. "And now I'm glad to share this picture is being acquired into the Smithsonian National Portrait Gallery's permanent collection." Shortly after Tyler revealed the exciting news, the museum's official Twitter account responded, writing, "We're just so crazy in love with her that we had to do it! We look forward to adding this new work to our collection."
Tyler became the first-ever black photographer to shoot Vogue's cover as well as one of the youngest. Editor in Chief Anna Wintour also gave Beyoncé creative control of the photo shoot, making the September issue an all-around momentous occurrence. In one of the photo captions, Bey spoke about the importance of providing opportunities for people of color both in front of and behind the camera. "When I first started, 21 years ago, I was told that it was hard for me to get onto covers of magazines because black people did not sell," she wrote. "Clearly that has been proven a myth. Not only is an African American on the cover of the most important month for Vogue, this is the first ever Vogue cover shot by an African American photographer."