WDBJ7 Reporter and Cameraman Shot on Live TV
A Reporter and Cameraman Were Fatally Shot on Live TV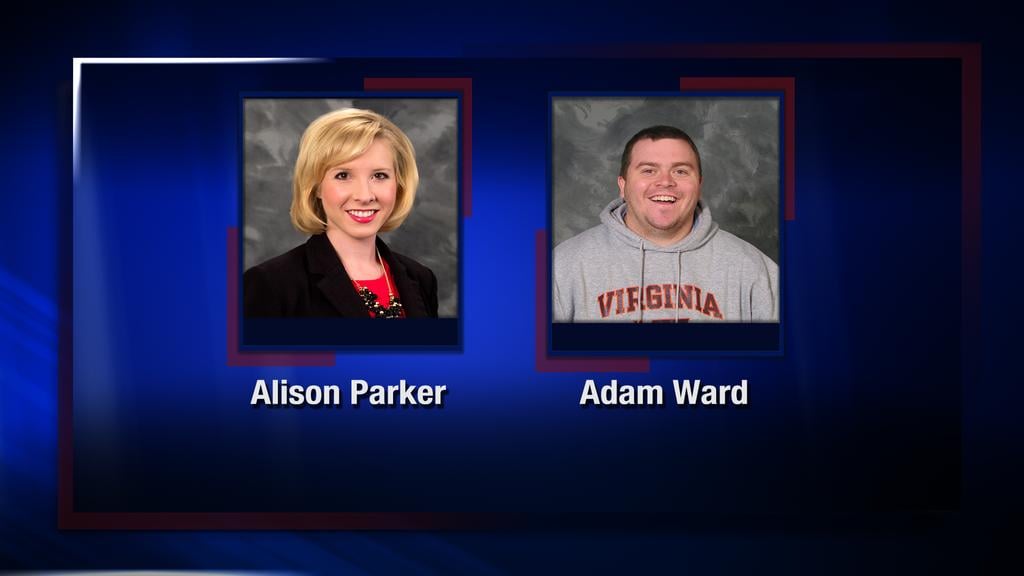 Early Wednesday morning, a reporter and a cameraman for WDBJ7 in Roanoke, VA, were shot during a live broadcast at Bridgewater Plaza. Several news outlets reported that the man who killed reporter Alison Parker, 24, and cameraman Adam Ward, 27, is believed to be Vester Flanagan, a "disgruntled employee" of the Virginia news station, who, according to CNN, reportedly shot himself when confronted by law enforcement. He died from those self-inflicted gunshot wounds.
In a video of the shooting, Parker is seen interviewing a woman before gunshots ring out, and the camera faces the ground before the broadcast goes back to the anchor desk. Meanwhile, the shooter reportedly filmed the whole thing, posting videos on a Twitter account that's since been deactivated.
Soon after the tragic shooting, WDBJ7 tweeted a picture of the pair and wrote, "We love you, Alison and Adam." Parker's boyfriend, who worked at the station with her, also shared a heartbreaking message, writing, "Alison Parker and I were very much in love. We just moved in together. I am numb."