What Happened to Richard Simmons?
Is Richard Simmons OK? A Timeline of His Mysterious Disappearing Act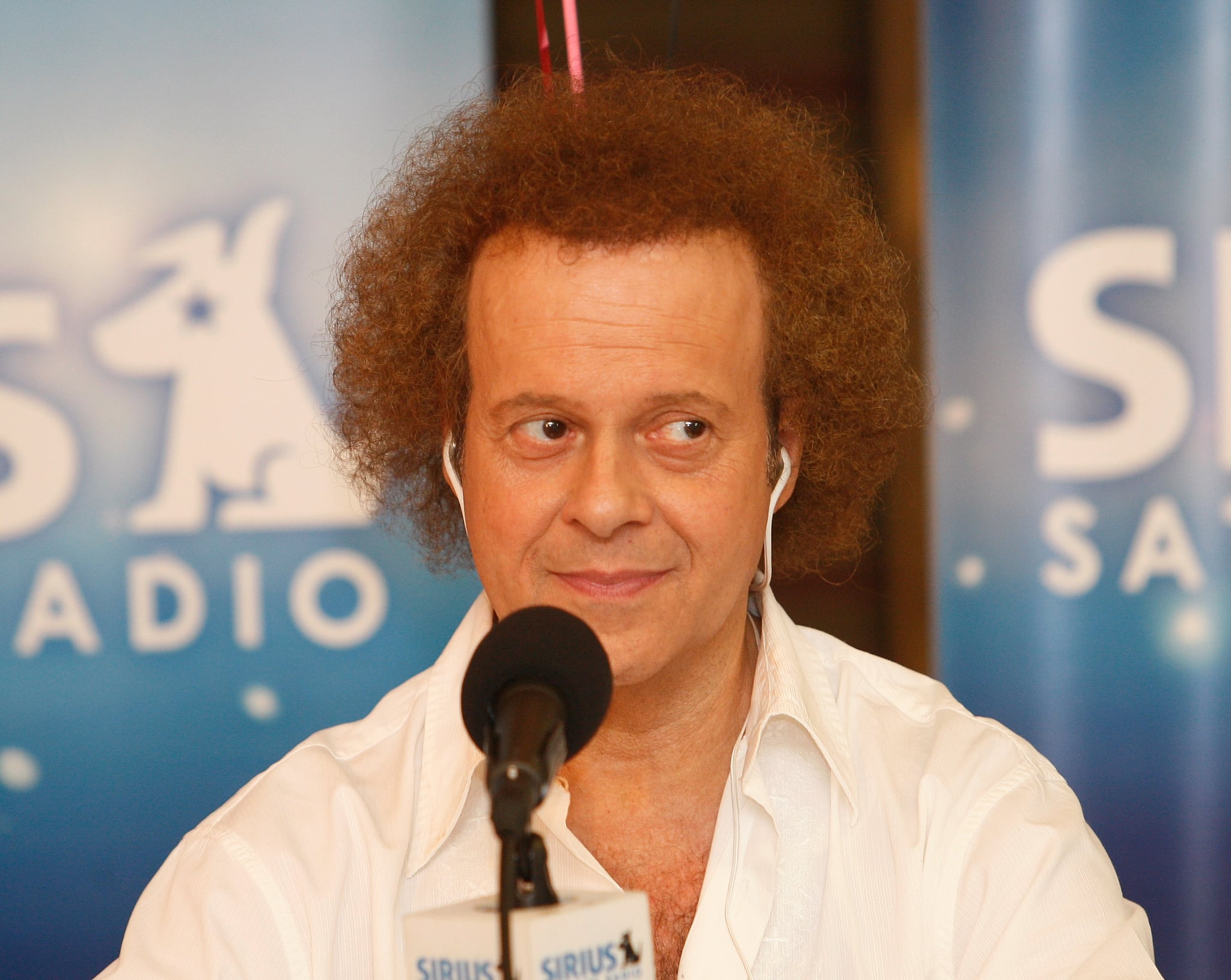 Image Source: Getty / Michael Buckner
After an '80s heyday of toning tushes on tapes, Richard Simmons continued to be in the pop culture stratosphere for decades, until recently. The lively fitness guru would appear on late-night segments, would teach classes at his Beverly Hills studio, and was always ready to pose with fans for a picture. Then, in 2014, he stopped showing up for classes. He stopped talking to his friends. He no longer bounded out of his home to meet buses full of tourists — he didn't leave his home at all.
The disappearing act has become the subject of a hit podcast, Missing Richard Simmons. It's hosted by Dan Taberski, who, above all, seems genuinely concerned about a generous and caring man who he had come to think of as a friend. While we're still not exactly sure what Richard is up to or if he'll emerge any time soon, let's review what's happened in the past few years.
Nov. 28, 2013: Richard makes his last television appearance. Richard was photographed at the Macy's Thanksgiving Day Parade, clad in a fur coat and in high spirits, posing with various floats.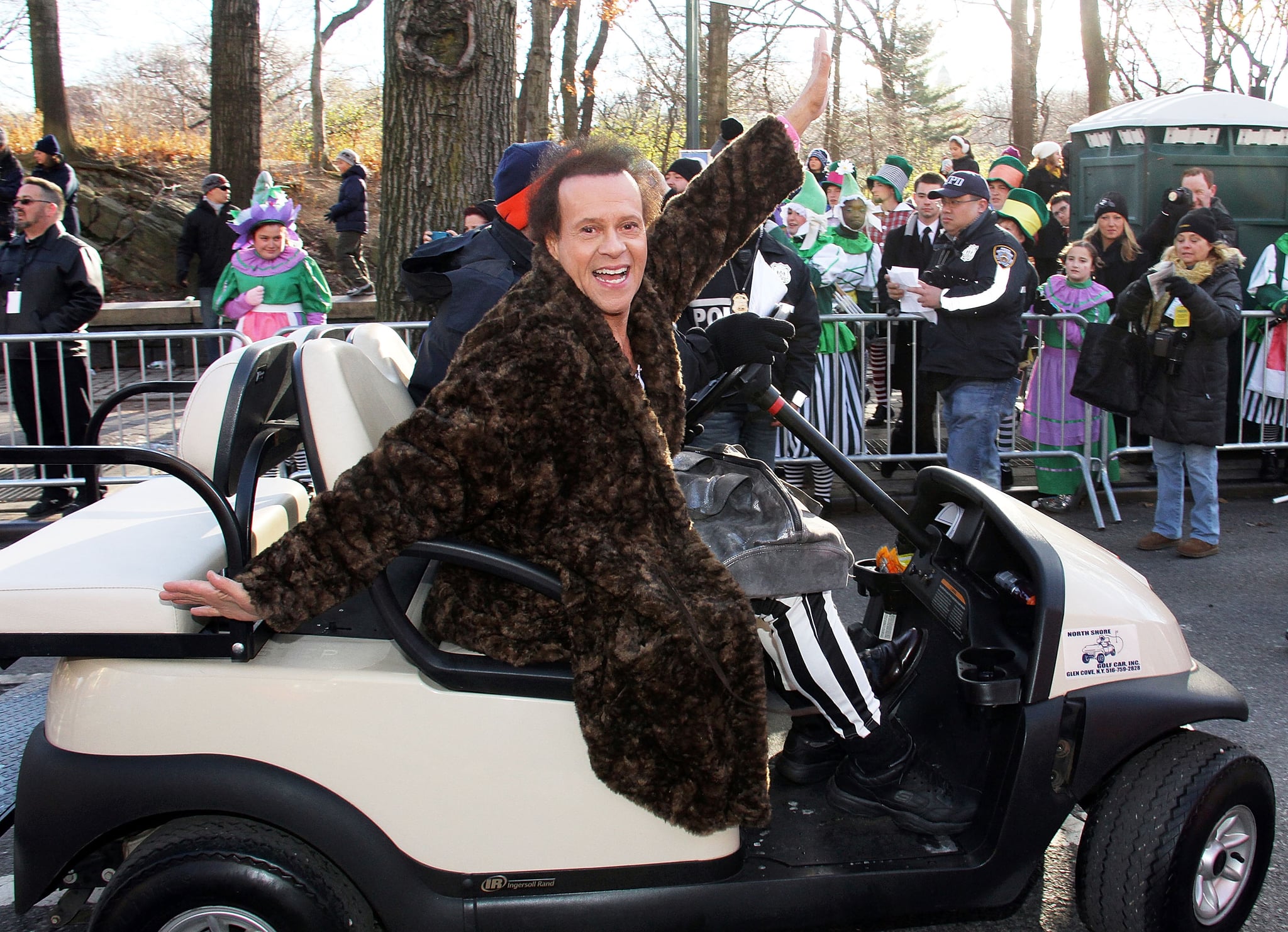 Image Source: Getty / Laura Cavanaugh
March 12, 2016: Richard also spoke to Entertainment Tonight by phone. The same night, Richard asserted that he was OK while on the phone with a producer from ET. "It's time, right now, for Richard Simmons to take care of Richard Simmons." He expressed gratitude for his fans and claimed to be writing a new book. He also brought up the fact that he was still in recovery from a knee surgery, and his other knee had started to hurt as well.
June 3, 2016: Richard went to the hospital. Richard stayed the weekend at Cedars-Sinai Hospital, leaving with his housekeeper, Reveles, on June 6. Later that day, he took to Facebook to tell fans that he was just dehydrated.
June 14, 2016: Richard addresses rumors of a "transition" on Facebook. As noted on the podcast, though Richard had maintained his Facebook page throughout his time out of the spotlight, his posts were impersonal, things that could have easily been written by a social media handler or a personal assistant. But when tabloids began reporting that Richard was transitioning from male to female, he wrote what appeared to be a personal post to "set the record straight."
Nov. 19, 2016: Slimmons shuts down. The studio, which opened in 1974, closed its doors — and Richard didn't even show up to say goodbye. He wrote a note ("A Loving Goodbye to Slimmons") to his students, which the instructor read aloud to the class. Later, it was posted on Facebook.
Feb. 15, 2017: Missing Richard Simmons premieres. Taberski's podcast began, reigniting the public's interest in Richard.
March 10, 2017: Police confirm that they've checked on Richard. Amid growing public concern, police paid a visit to Richard's estate for a routine welfare check. They reported that he was fine and was "just taking some time for himself."
April 18, 2017: Richard was hospitalized. Richard was hospitalized for "severe indigestion" at an undisclosed location in California, his rep told ABC News. "After a few days of battling severe indigestion and discomfort while eating, we agreed it was best for him to seek treatment," he explained. "He's already feeling better and is expected to make a full recovery."
April 21, 2017: Richard returns home. Less than a week after he was hospitalized, Richard returned to his house in California. Due to intense paparazzi, the Los Angeles Police Department assisted him inside.
May 8, 2017: Richard plans to sue three tabloids. A source close to Richard told NBC News that he is planning to serve three different tabloids with a multicomplaint lawsuit, claiming defamation and invasion of privacy for their disappearance claims.
There continue to be regular posts on Richard's Facebook. He even posted a photo of People's April 3 issue, which features him on the cover, calling it "beautiful."