What Is Jennifer Lopez's Net Worth in 2019?
Think J Lo's Engagement Ring Is Insane? Just Wait Until You Learn Her Net Worth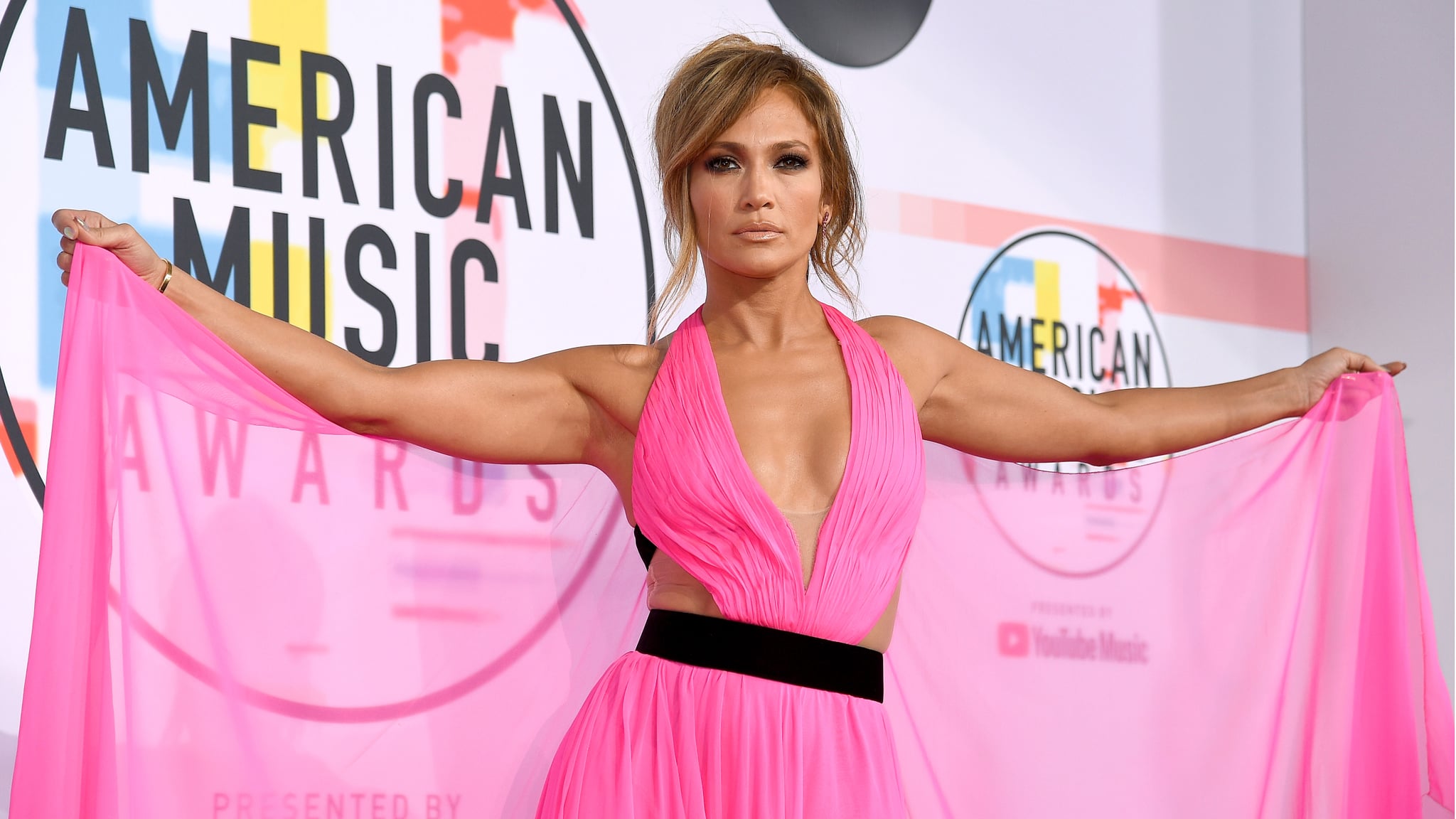 Don't be fooled by the rocks that J Lo's got — well, that insane emerald-cut diamond engagement ring that we could ice skate on might be an exception. She may still be Jenny from the Block, but between her music and acting career, her clothing lines, her fragrances, her endorsements, and her production company, it's safe to say that Jennifer Lopez's net worth is little bit more impressive than it used to be. How much exactly is the toned-as-hell 49-year-old worth these days, you ask? Let's break it down.
First off, let's look at the income from her music. Ever since J Lo's debut single, "If You Had My Love," was released in May of 1999, she's been topping the Billboard charts and has since released eight studio albums. She has also embarked on five tours, and after her first tour — Let's Get Loud in 2001 — she walked away with a reported $765,000 in earnings. A decade later, in 2012, she set out for her first worldwide tour, the Dance Again World Tour. After 78 shows, she pocketed $50,362,300, making it her highest-earning tour ever.
And we can't forget to mention her record-breaking All I Had residency. The star had a Las Vegas residency at Planet Hollywood Resort & Casino from January 2016 to September 2018, and by Sept. 22, a week before closing, the show had grossed $97.5 million. According to Billboard, the show grossed an estimated $100 million and sold 475,000 tickets by the time it closed on Sept. 29 after 120 performances. What happens in Vegas stays in Vegas, but we imagine that J Lo took that insane income with her after the show ended. TMZ reported in 2014 that her original contract showed she was supposed to be paid $350,000 per show with a guaranteed total of more than $26.3 million for 72 shows over a one- or two-year period, so we have a feeling she ended up taking home a lot more than that.
Of course, there are also her many movie and TV credits. Jennifer is allegedly the highest-paid Latina film actress in history, having starred and appeared in dozens of films, which — though not all commercial successes — have grossed nearly $3 billion at box offices worldwide. When she played Selena Quintanilla-Perez in 1995's Selena, she earned over $1 million, making her the first Latina actress to earn so much for a single film. While judging American Idol, she also reportedly earned somewhere between $12 million and $20 million per season, and as a judge and executive producer on the reality competition show World of Dance, she's no doubt raking in even more.
There's also her clothing lines and cosmetics. In 1998, she founded her first clothing line, selling swimwear, eyewear, and fragrances, and in 2004, her brands (JLO by Jennifer Lopez and Sweetface) earned $300 million in revenue, making J. Lo the 19th richest person under 40 at the time. Since 2011, Jennifer's new line, the Jennifer Lopez collection, has been at Kohl's department stores, and in 2017, she partnered with footwear and fashion designer Giuseppe Zanotti to release two collections. Her first perfume, Glow by JLo, came out in 2003, and in 2017, she entered an agreement with Designer Perfumes to release additional products. She now boasts more than 20 different fragrances, and in April of 2018, she even released a makeup collection with Inglot.
Bottom line: J Lo has mad dinero. As of July of 2018, Forbes estimated that she'd raked in $48 million for the year already, making her number 53 on the 2018 Celebrities 100 list. Given that her earnings have increased 24 percent year over year, we imagine that her estimated $400 million net worth is just going to continue growing.