What Is Nicki Minaj's Net Worth?
Nicki Minaj's Net Worth in 2019 Will Make Your Jaw Drop All the Way to the Floor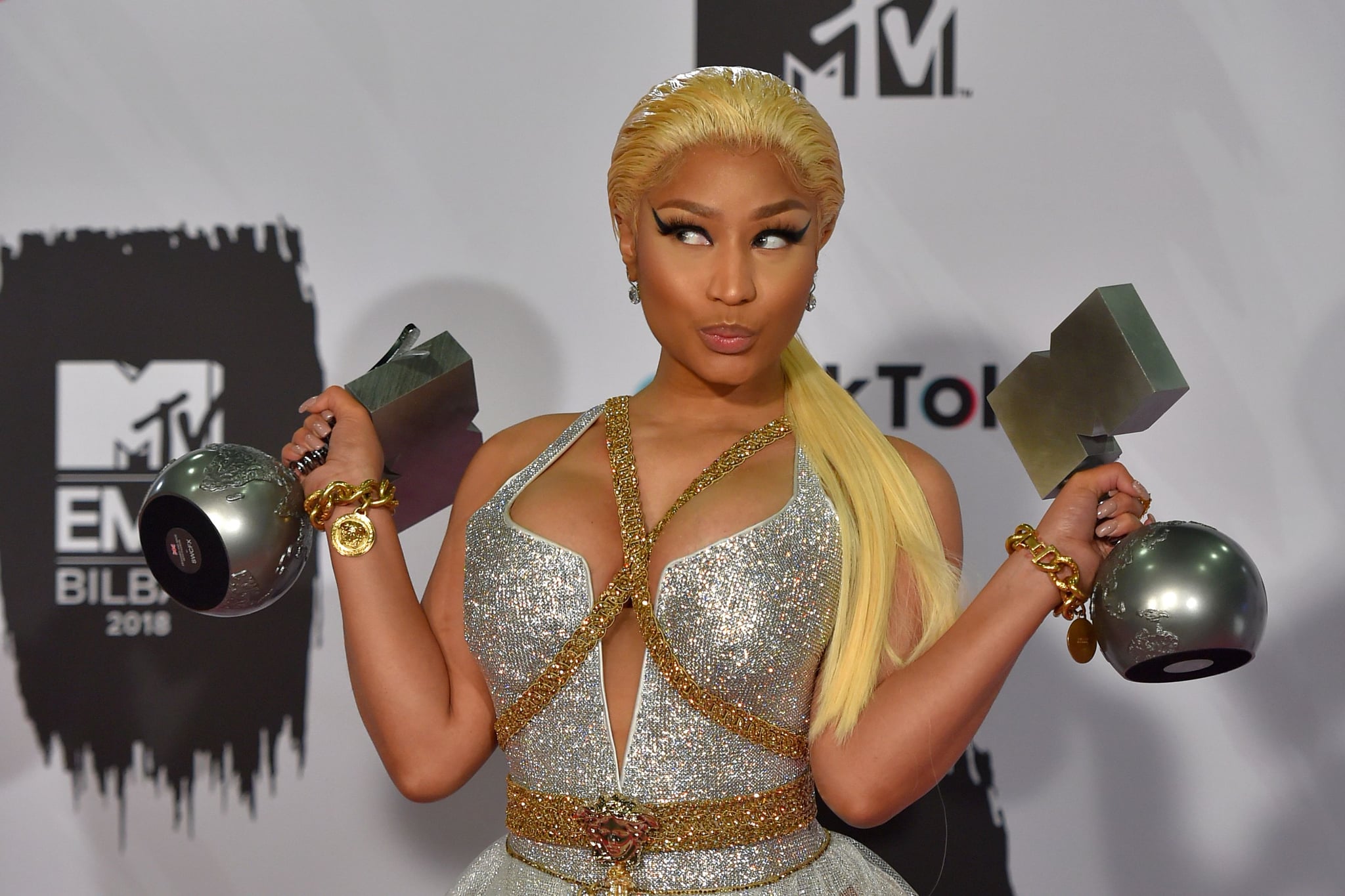 Making it in the music industry is no easy task. Not only do you have to have the actual talent and persistence, but you also have to be in the right place at the right time, and then sustain a career long enough to build a brand. A lot of people never make it — but some, like superstar rapper Nicki Minaj, definitely do. And then they get to reap the benefits, especially when it comes to money.
If you've caught a glimpse of some of Minaj's extravagant fashions and glam lifestyle, you probably can guess that she's doing just fine in the financial department. But just how good? Very, very good.
Minaj allegedly wrapped 2018 with a net worth of around $85 million. Her income includes more than just her music and her concert tours (although that makes up a pretty big chunk). She also was paid millions for her season of American Idol, owns a stake in JAY-Z's streaming service Tidal, sells merchandise, and has had a slew of endorsements from MAC to Beats to Pepsi and more.
Minaj's serious income puts her in the company of some of the industry's heavy hitters. In 2017, she became the first woman named to Forbes's Hip-Hop Cash Kings list, taking sixth place. Although she made less in 2018 — a measly $8-$10 million — because she wasn't touring, Minaj is definitely a powerhouse at the bank as much as she is on stage. Plus, she does well with her money: she awarded scholarships to 37 college-age fans in July 2018. Rich plus generous — now that's a winning combination!