The Significance of Princess Diana's Final Resting Place
The Sweet, Somber Significance of Princess Diana's Final Resting Place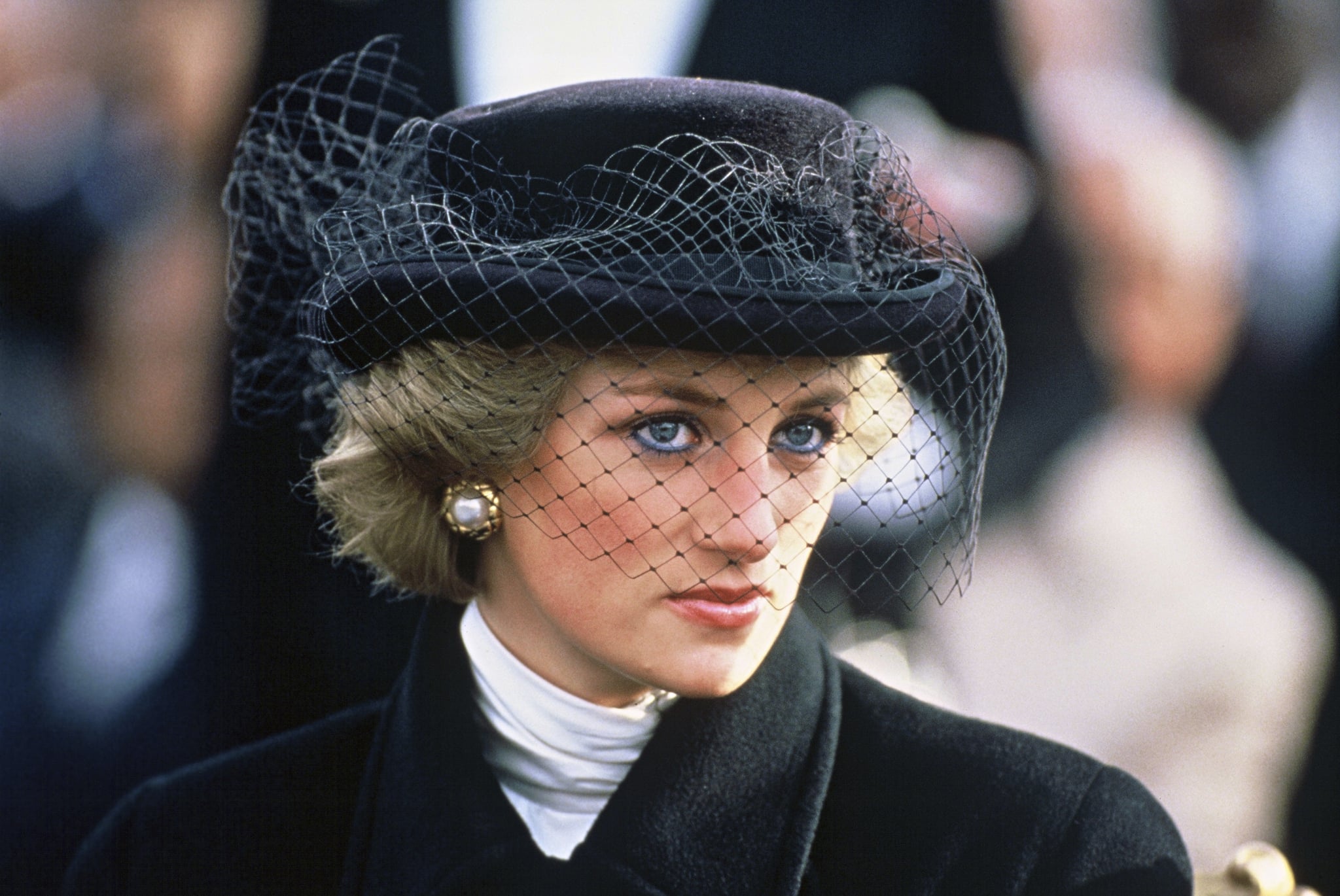 Image Source: Getty / Anwar Hussein
Seven days after Princess Diana's tragic death in August 1997, she was honored with a public funeral that remains one of the most watched events in history. Millions of people crowded the streets of London to follow the route of Diana's coffin from Kensington Palace along Hyde Park to St. James's Palace, passing Buckingham Palace and observing her memory in a ceremony at Westminster Abbey. Later that day, Diana was taken to her final resting place at her childhood home, the Spencer estate in Althorp.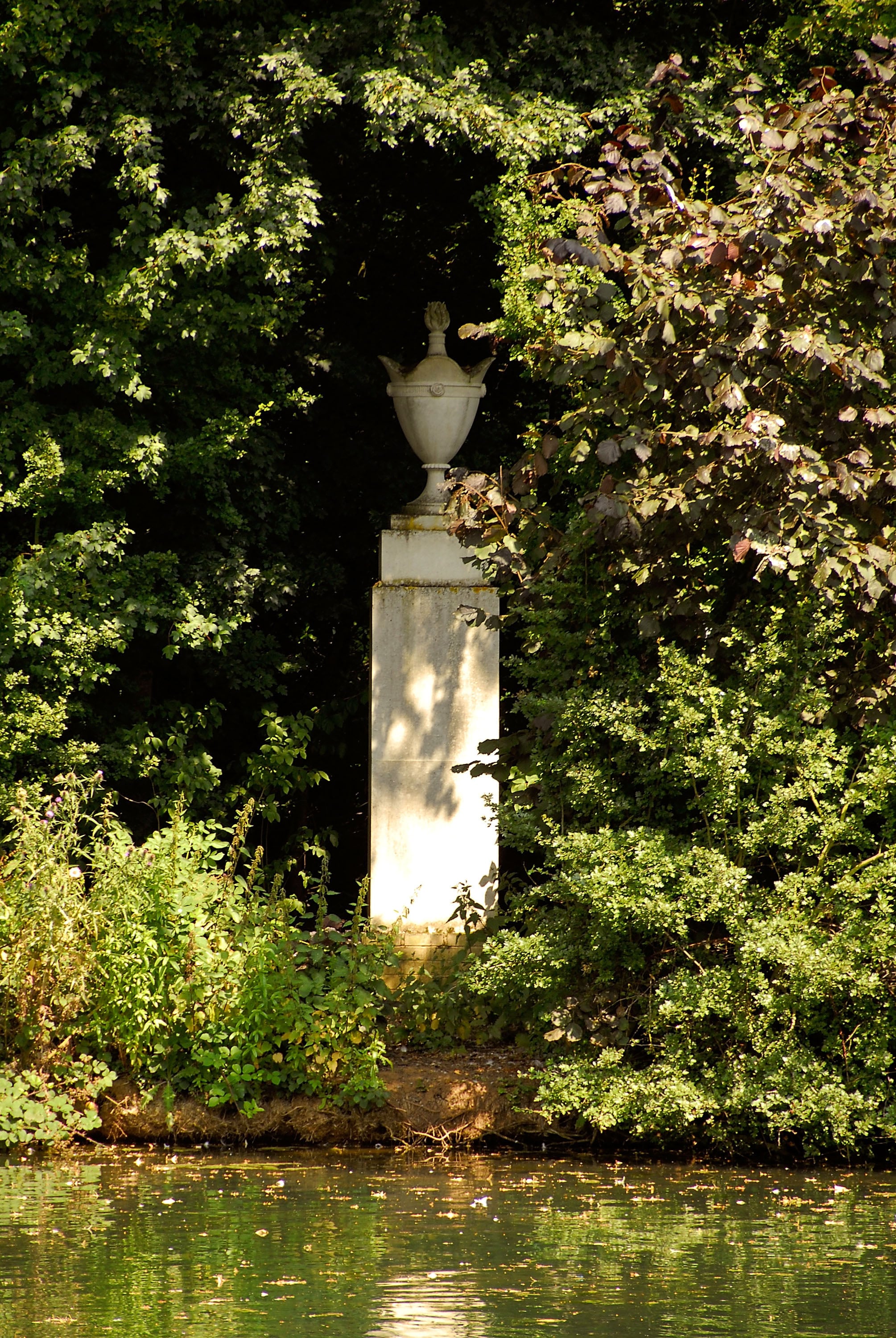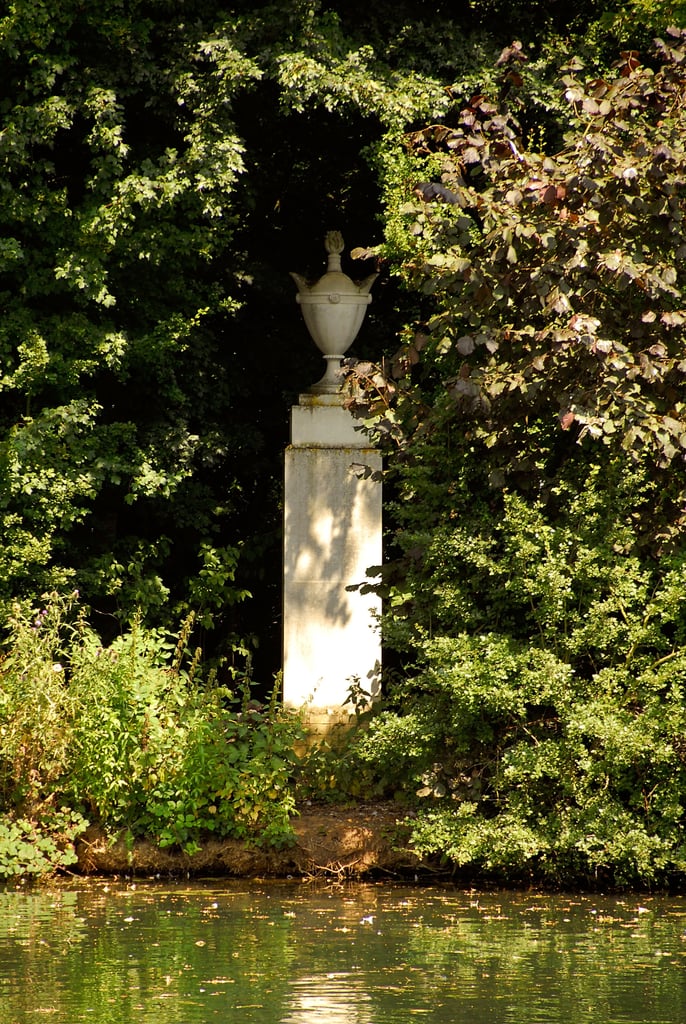 Image Source: Getty / Barry King
Though many attended her funeral, the Princess of Wales was buried privately; the only people present were a close friend, her mother and siblings, Prince Charles, William, Harry, and a clergyman. Diana wore a black dress by Catherine Walker and held on to a rosary given to her by Mother Teresa (who, sadly, died the same week as Diana). She was laid to rest on a small island in the middle of a lake at Althorp. The family estate is located about 70 miles from London in the town of Northampton, UK, and spans nearly 13,000 acres. Built in 1508, then-Lady Diana Spencer moved to the lavish home when her father, John Spencer, inherited the earl title in 1975. When he passed in 1992, Diana's brother Charles took the title as well as operation over the estate.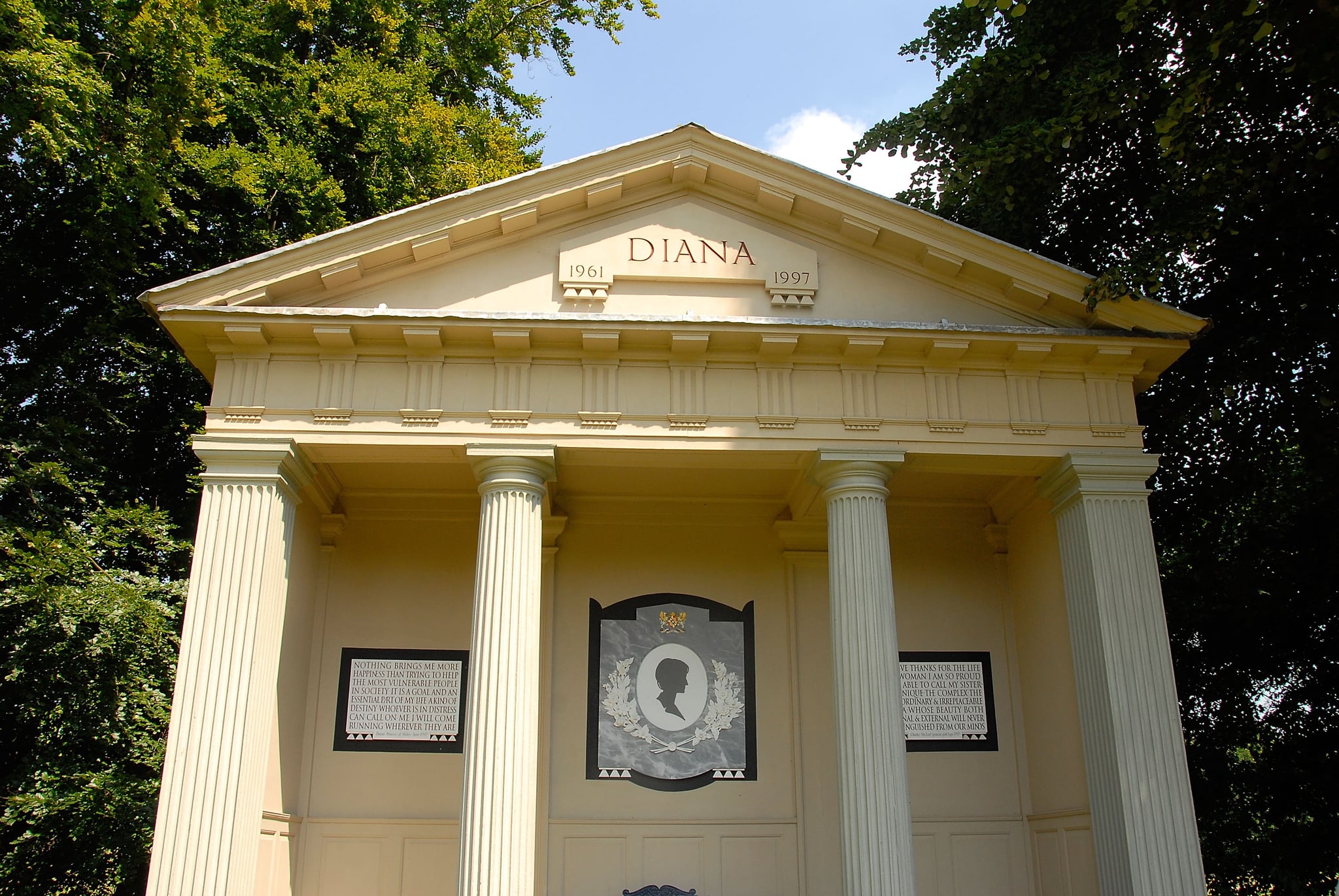 Image Source: Getty / Barry King
After her death, Earl Spencer decided that her gravesite was better off at Althorp than at their family vault in the local church, because it could be more easily cared for and, most importantly, offered better privacy for William and Harry to visit. Before his wedding to Kate Middleton in April 2011, William is said to have brought Kate to visit Diana's gravesite, where they reportedly laid flowers. The island where Diana's grave sits is accessed by a path of 36 trees — one for every year of her life — and black swans and white roses float in the water. It also holds a tall monument dedicated to the princess, as well as a temple for visitors to pay their respects. On either side of the template is a tablet; one is engraved with the tribute Prince Charles gave at her funeral, and the other has quotes from Diana about her love and commitment to charity work. In 2015, Earl Spencer and his wife, Karen, Countess Spencer, set forth a huge revamp of the property where Diana is buried — the first in 350 years. It is scheduled to be done just before the 20th anniversary of her death in August 2017.