Who Is Harvey Weinstein?
What You Need to Know About Harvey Weinstein and the Disturbing Allegations Against Him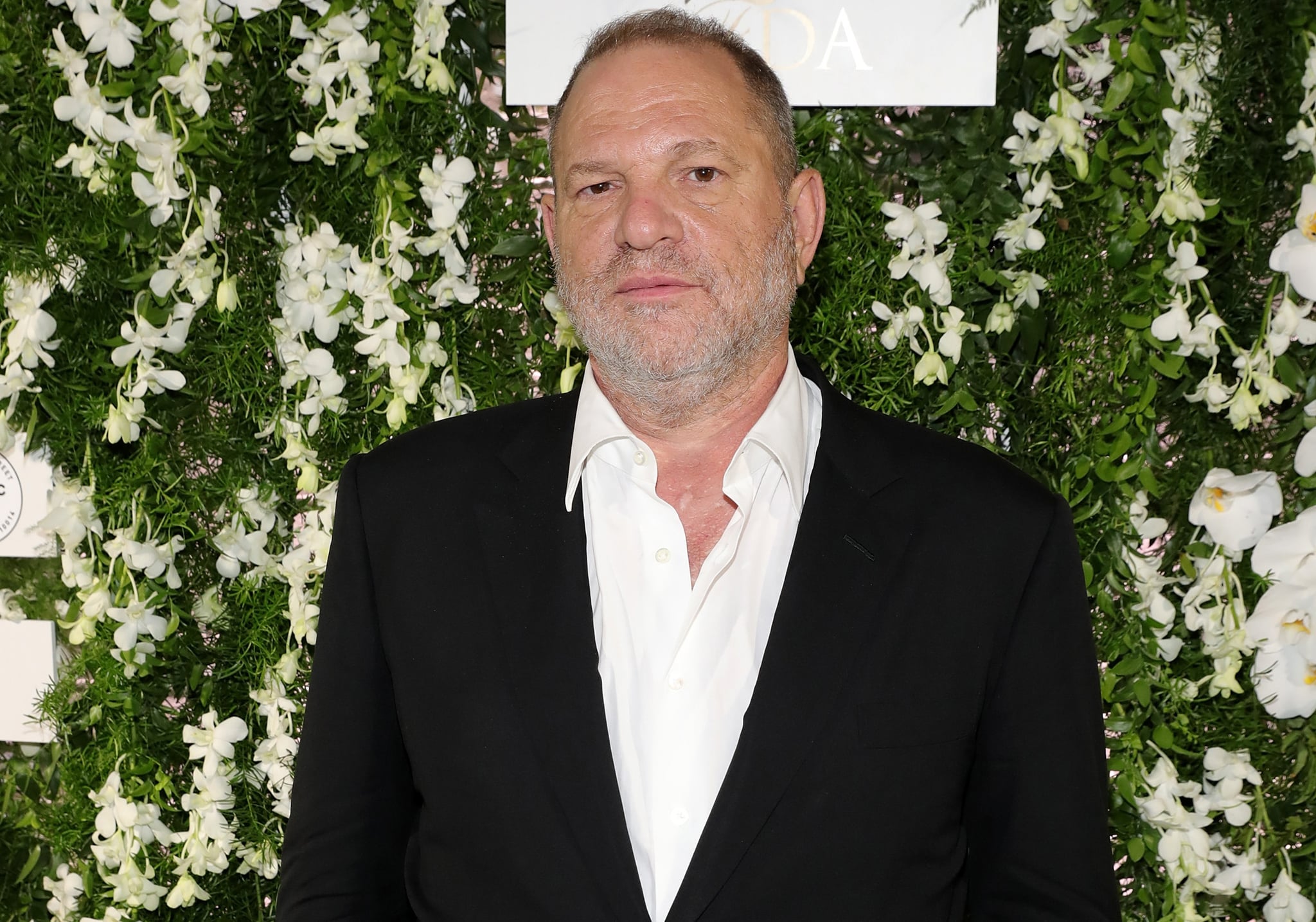 This post has been updated with new information.
Harvey Weinstein is facing some major allegations after The New York Times published a disturbing report detailing multiple sexual harassment complaints against him on Thursday. The publication conducted an investigation through emails, legal records, interviews, and former employees, and the claims date back nearly three decades. According to the report, the Hollywood producer has reached at least eight settlements with women over allegations including unwanted physical contact and sexual harassment. Weinstein has since released a public apology, and on Sunday, he was terminated from The Weinstein Company. Here's what you should know about Weinstein and the claims against him.
Who Is Harvey Weinstein?
The 65-year-old is the cofounder of Miramax and producer of films such as Pulp Fiction, Good Will Hunting, and Shakespeare in Love and TV shows like Project Runway. In 2005, Weinstein started his own film company with his brother, Bob: The Weinstein Company.
Weinstein has been married to former model and Marchesa cofounder Georgina Chapman since December 2007, and they have two kids together: 7-year-old daughter India and 4-year-old son Dashiell. Weinstein also shares daughters Lily (22), Emma (19), and Ruth (14) with ex-wife Eve Chilton. Chapman has since separated from Weinstein following the allegations. "My heart breaks for all the women who have suffered tremendous pain because of these unforgivable actions. I have chosen to leave my husband," Chapman said in a statement to People on Oct. 10. "Caring for my young children is my first priority and I ask the media for privacy at this time."
Weinstein later released a statement of his own to Us Weekly. "I sat down with my wife Georgina, who I love more than anything, and we discussed what was best for our family," he stated. "We discussed the possibility of a separation and I encouraged her to do what was in her heart. In the end, she made the decision to separate. I understand, I love her and I love our children and hopefully, when I am better, I will be in their lives again. I support her decision, I am in counseling and perhaps, when I am better, we can rebuild."
The Allegations
The New York Times published an exposé on Thursday, detailing allegations of sexual harassment from multiple women against the producer that date back nearly three decades. One of the women in question is actress Ashley Judd, who told the publication that Weinstein invited her back to a Beverly Hills hotel two decades ago for what she assumed was a business meeting. Instead, when Judd went up to Harvey's room, he allegedly greeted her in a bathrobe and asked if he could give her a massage or if she would rather watch him shower. "How do I get out of the room as fast as possible without alienating Harvey Weinstein?" Judd said, recalling the incident. "Women have been talking about Harvey amongst ourselves for a long time, and it's simply beyond time to have the conversation publicly." The New York Times also quoted a handful of Weinstein's former employees, who said his inappropriate behavior wasn't a secret.
According to the publication, Weinstein has reached "at least eight settlements with women," but Weinstein and his reps declined to comment on any of those alleged agreements. However, Bloom did say that Weinstein "denies many of the accusations as patently false."
On Oct. 10, The New Yorker published its own investigation, in which multiple women, including Italian actress Asia Argento, accused Weinstein of rape. They also released an audio recording that was captured during a 2015 NYPD sting operation, where Weinstein admits to groping a model named Ambra Battilana Gutierrez, saying it was behavior he is "used to."
On Oct. 12, Rose McGowan directly revealed that Weinstein raped her in a series of fiery tweets addressed to Amazon's CEO Jeff Bezos. The New York Times previously stated in their article that McGowan and Weinstein had reached a settlement of $100,000 in 1997 after an encounter in a hotel room at the Sundance Film Festival, which is likely the reason why McGowan never spoke out about the incident until now. "@jeffbezos I told the head of your studio that HW raped me. Over & over I said it. He said it hadn't been proven. I said I was the proof," she wrote. "I forcefully begged studio head to do the right thing. I was ignored. Deal was done. Amazon won a dirty Oscar." Shortly after, a spokesperson for Weinstein released a statement to People, saying, "Any allegations of non-consensual sex are unequivocally denied by Mr. Weinstein."
His Apology
Weinstein released a statement to The New York Times that same day, in which he apologized for his behavior and announced that he would be taking a leave of absence to "deal with the issue head on." "I appreciate the way I've behaved with colleagues in the past has caused a lot of pain, and I sincerely apologize for it," he stated. "Though I'm trying to do better, I know I have a long way to go." While he didn't directly mention his wife or his kids, Weinstein did quote JAY-Z's 4:44 album, saying, "JAY-Z wrote in 4:44, 'I'm not the man I thought I was, and I better be that man for my children.' The same is true for me. I want a second chance in the community, but I know I've got work to do to earn it."
Weinstein's attorney, Charles J. Harder, told Page Six exclusively that Weinstein is planning to sue the Times for publishing "a story that is saturated with false and defamatory statements."
On Friday, Bloom spoke to Good Morning America and revealed why she is helping the Hollywood mogul, saying, "I'm working with a guy who has behaved badly over the years, who is genuinely remorseful." She also confirmed the allegations against Weinstein, saying, "I think Harvey has acknowledged that, yes, that there was misconduct over a period of years," adding that the term "sexual harassment" is "a legal term" and that she is instead using the term "workplace misconduct."
On Oct. 8, the film producer was terminated as cochairman of The Weinstein Company. "In light of new information about misconduct by Harvey Weinstein that has emerged in the past few days . . . the directors of The Weinstein Company — Robert Weinstein, Lance Maerov, Richard Koenigsberg and Tarak Ben Ammar — have determined, and have informed Harvey Weinstein, that his employment with The Weinstein Company is terminated, effective immediately," a statement from the company read. The Weinstein Company is now being run by Weinstein's brother, Bob, and COO David Glasser.
As of Oct. 11, Weinstein has been receiving treatment at a rehab facility in Arizona. Prior to leaving LA, photographers caught up with the producer and he told them he wasn't doing well. "I'm hanging in, I'm trying my best . . . Guys, I'm not doing OK but I'm trying. I gotta get help, guys. You know what, we all make mistakes, second chance I hope."