What's Going On With The Weeknd and Angelina Jolie? An Investigation
01
June 30, 2021: The Photos That Started It All
The Weeknd and Angelina first made headlines when they were photographed leaving Giorgio Baldi in Los Angeles moments apart. Despite the fact that they left separately and were never photographed together, the romance rumors immediately began swirling. However, it's possible they simply met to talk shop. Maybe The Weeknd was just trying to get some pointers from Angelina. After all, he does have a new HBO show on the way, and Angelina is an accomplished actress.
02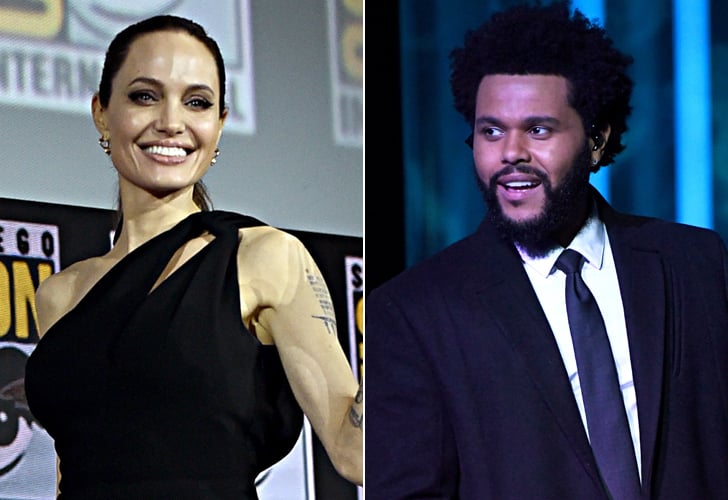 July 10, 2021: Angelina and The Weeknd Attend the Same Concert
A little over a week later, The Weeknd and Angelina were both spotted at a private Mustafa the Poet concert in Los Angeles. The singer appeared to be there with friends, while Angelina was joined by her kids. It doesn't look like they were in any photos together, so it may just have been a coincidence that they were both there at the same time.
03
September 2021: Angelina and The Weeknd Dine Out
04
October 2021: Angelina Is Asked About Her Friendship With The Weeknd
During an interview with E!'s Daily Pop, Angelina was asked whether her kids were more excited about her being in the The Eternals or about her being friends with The Weeknd, to which she replied, "They're very excited about this film, if that's what you're asking. They're very excited about this film."
Details around The Weeknd and Angelina's relationship are still hazy, but it's worth noting that not every outing between two people has to be romantic, you know?