Asante Blackk Talks About Social Distance on Netflix
Asante Blackk Recalls Filming Netflix's Social Distance Alongside His Father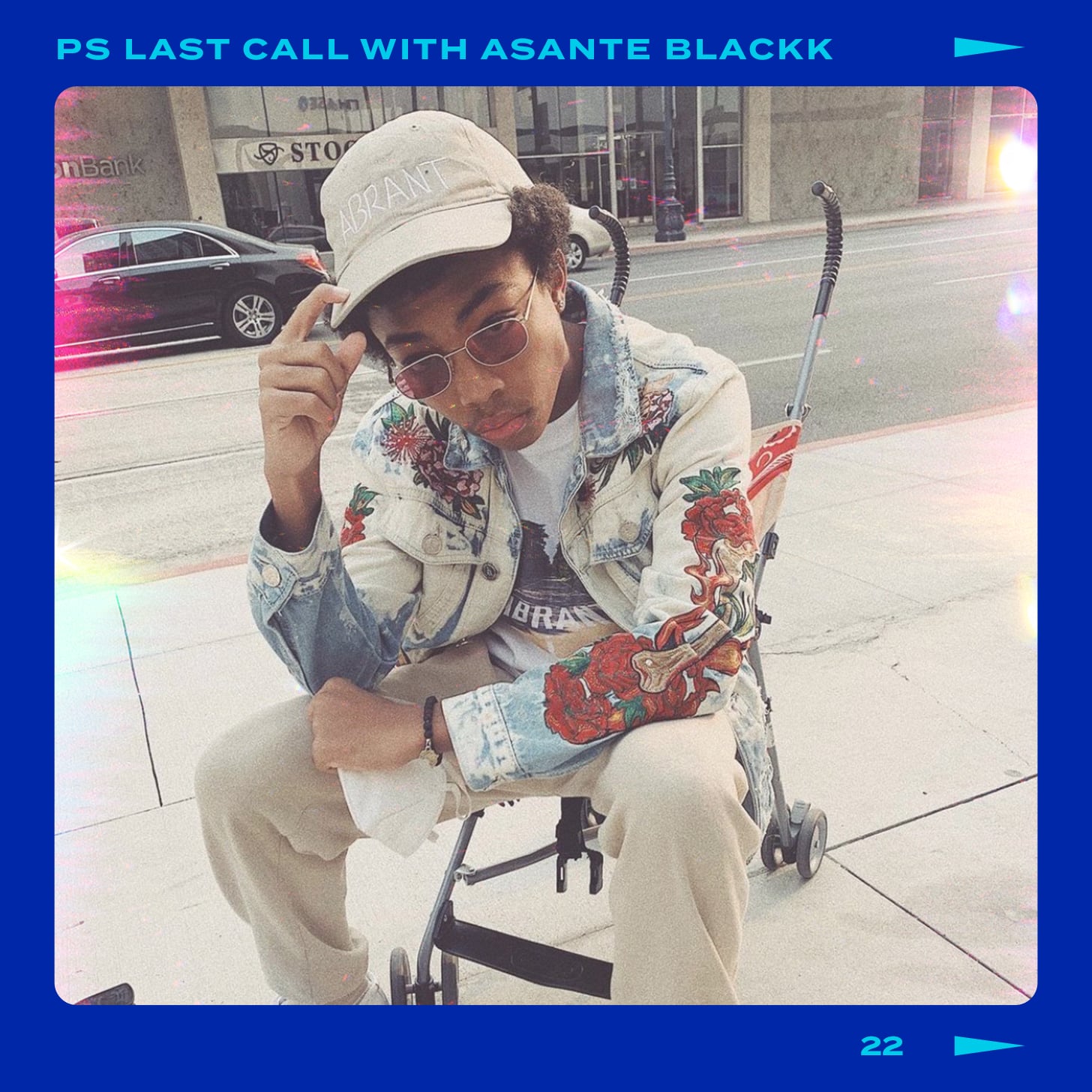 In our Q&A series Last Call, we get down to the bottom of every last thing with some of our favorite celebs — from the last thing they texted to the last thing they binge-watched. This week, actor Asante Blackk takes our call.
Over the last few years, Asante Blackk has been making a big name for himself in Hollywood. Following his Emmy-nominated role on When They See Us in 2019, the 19-year-old stole hearts with his role as Malik on This Is Us season four. Now he's taking on his next venture with Netflix's Social Distance. The anthology series, which was shot entirely remotely during social distancing, follows families, friends, and couples as they deal with the effects of the COVID-19 pandemic, as well as the Black Lives Matter protests following the killing of George Floyd.
For Blackk's episode, he actually got the opportunity to star alongside his dad, Ayize Ma'at, thanks to his famous aunt, Samira Wiley. "The producers of Social Distance are the same producers of Orange Is the New Black and my aunt, Samira Wiley, [was] on Orange Is the New Black. So, they were having trouble finding a father-and-son duo [from different generations] who could do the last episode. They called up my aunt and asked, 'Would Asante and his dad be willing to do it?,' and she had no idea. My dad has no acting experience. She didn't know if he would want to do it, but he was like, 'Oh, yeah, sure.'"
He said it was an interesting experience getting to act alongside his dad. "Like I said, my dad has never had really any acting experience. So I wanted to make sure that he was prepared as best as he could. I gave him a couple of my acting books, actually, that I read all the time. We gave him different tips to try to bring the best out of him. But then when we really got into it, and started filming, he blew me away. He completely dove into the character. There were even times where I was noticing like, 'Did you make that choice, or did the director tell you to do that?' He was like, 'No, no, no. I just thought it'd be good for my character.' So he was really getting into it. I was surprised, but overall it was really fun. It was a great bonding experience."
In honor of his role on Social Distance, which hit Netflix on Oct. 15, we spoke with Blackk about everything from the emotional last day on the set of the series to the last thing he ordered online. Let's just say, his vinyl collection has been growing the last few months. See what he had to say ahead.
Last day of filming Social Distance?
That was the most emotional scene [we filmed]. The last few scenes that you see between me and my dad, Corey and John, in the episode, that's what we filmed the last day. It was really good. That's when I really got to see my dad dive in and take off as an actor. Usually, when you're on set and you wrap an episode or wrap a show, you'll have the entire crew there. They'll wrap everybody, everybody's clapping, everybody's hugging. But they said, "That's a wrap," over Zoom and it was just me and my dad standing in the middle of our yard. So, it was interesting.
Last piece of advice you received from a costar or colleague that changed your life?
Just reading more. I've been working with renowned acting coach Larry Moss, and that's what he's been telling me. He's been telling me to read, read, read. He fears that people my age — and I fear too because I see it — people my age grew up with social media and the internet in middle school. I got on Instagram in seventh grade. So, when you have these things that you've had for so long and you become accustomed to them, then kind of push everything else to the side, that's not necessarily where we want to be as a generation. We want to make sure that we're still educating ourselves and we're still learning more — especially when it comes to acting, you have to read. You have to do all these things. You have to read plays. You have to read screenplays. You have to do all of these things to make sure that your tools are as sharp as they can be so that when the time is right, you're ready.
Last thing you texted?
"On my way." I told my mom I was on my way back home.
Last thing you watched on Netflix?
Pineapple Express.
Last thing you ordered online?
After Hours by The Weeknd, the vinyl.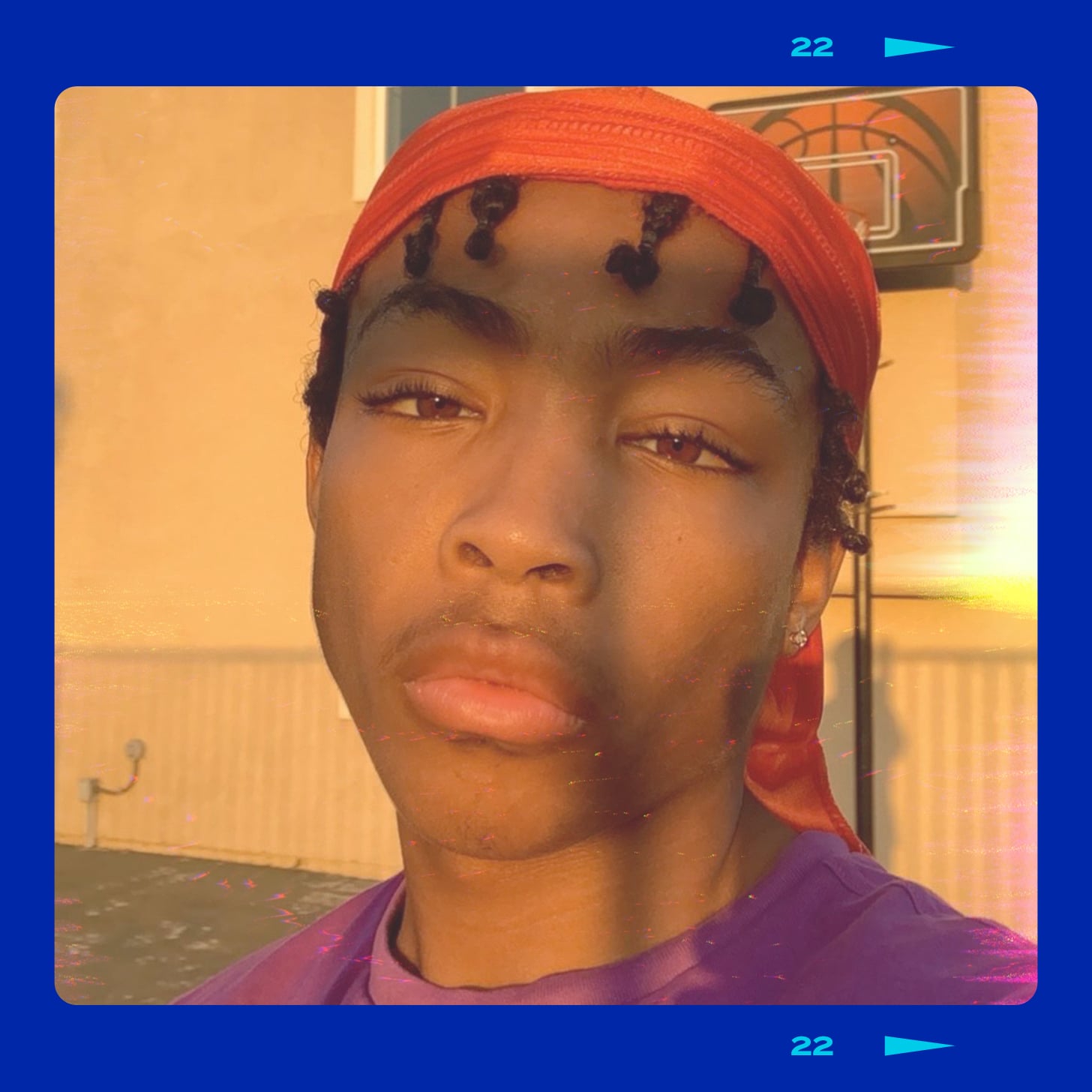 Last photo on your camera roll?
Just a picture of me and my braids.
Last thing you do before going to bed?
Take a shower. That's my nighttime routine. I get in that shower, and I'm ready to knock out as soon as I get in the bed.
Last gift you received?
The last [gifts] I received [were] some sneakers and an album, another vinyl actually, To Pimp a Butterfly by Kendrick Lamar.
Last workout?
It was pretty intense. It was back and arms. I was sore for a couple of days, so I had to take a break.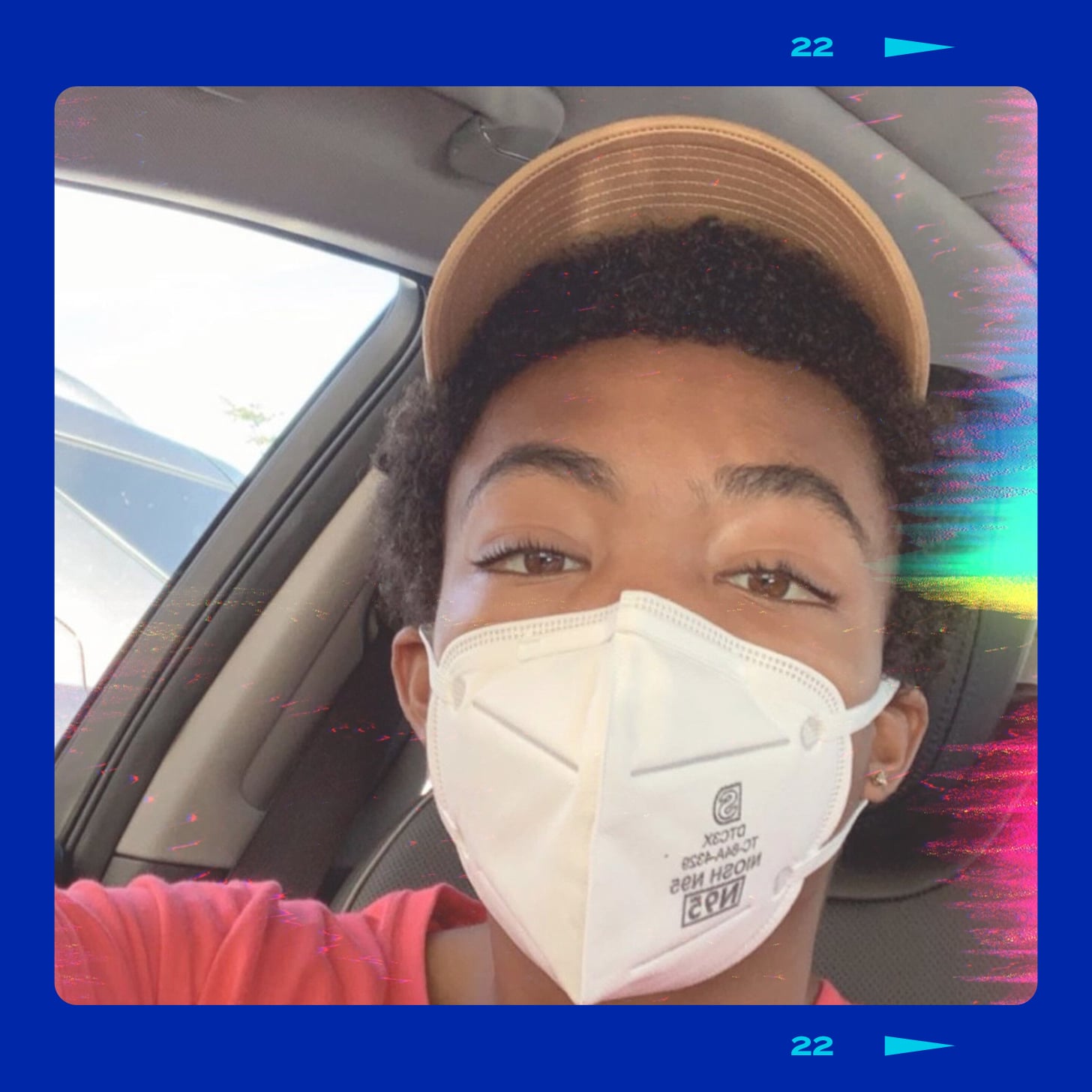 Last thing you took home from a set?
The PPE — the masks that they provided us with — because we're in COVID now, so I took those home.
Last great fashion purchase?
My green Air Maxs that I just bought. Those are pretty nice. It's hard to find things that they go with, but that's why you got specific outfits for specific shoes.
Last book you read?
The Alchemist.
Last song or album you listened to?
Please Excuse Me For Being Antisocial by Roddy Ricch.
Last thing you dressed up as for Halloween?
I dressed up as Willem Dafoe in The Lighthouse.
Last time you were starstruck?
When I saw Robert De Niro for the first time. That was crazy. Every actor looks up to him. He took out the time to really talk to me and give me some advice, so that was great.
Image Source: Asante Blackk