Beyoncé Makes Another Stunning Appearance on the 2nd Night of JAY-Z's Charity Gala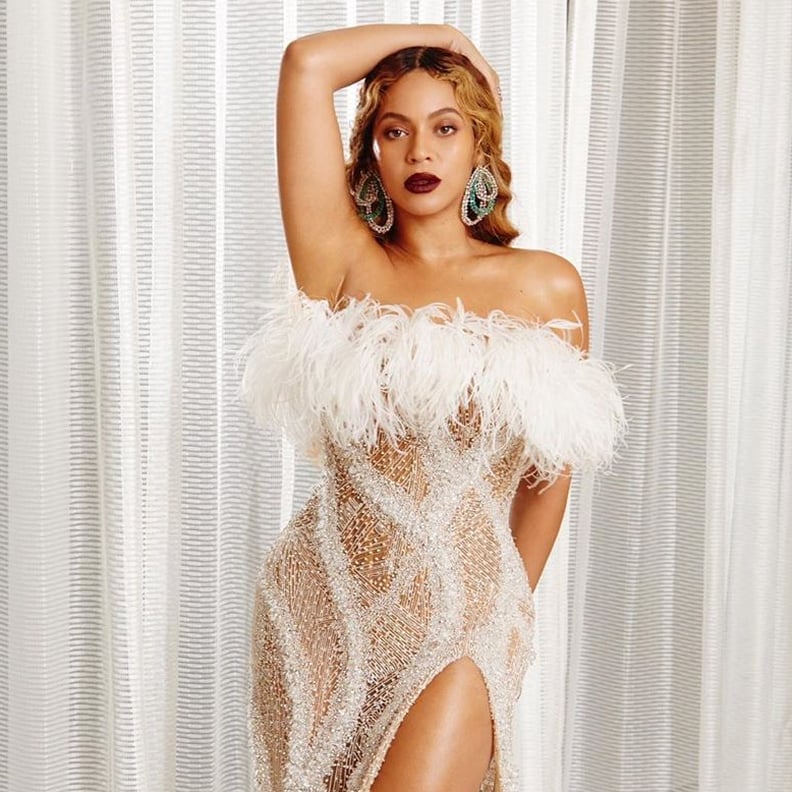 Beyoncé turned heads yet again on the second night of the Shawn Carter Foundation Gala in Hollywood, FL. On Saturday, the 38-year-old singer stepped out in a glimmering gown with feather details while rocking a pair of high heels and a fresh, wavy 'do. It was her second glamorous look of the weekend after she showed off an elegant sequined gown at the organization's charity event on Friday. Meanwhile, JAY-Z — the Shawn Carter Foundation's cofounder and epithet inspiration — sported a black and white suit on both days.
The gala was held to support the foundation's scholarship fund, college prep workshops, and study abroad opportunities for young students. It kicked off on Nov. 15 with a blackjack tournament to help raise money for the programs. The weekend event — which attracted stars such as Rihanna, Normani, DJ Khaled, and Tyler Perry — then wrapped on Saturday with a dinner, an auction, and a performance by Alicia Keys. Altogether, the organization raised $6 million while uniting some of Hollywood's most influential figures. Look ahead to see more photos from Beyoncé's appearances!