5 Fun Facts You May Not Know About Blake Lively
01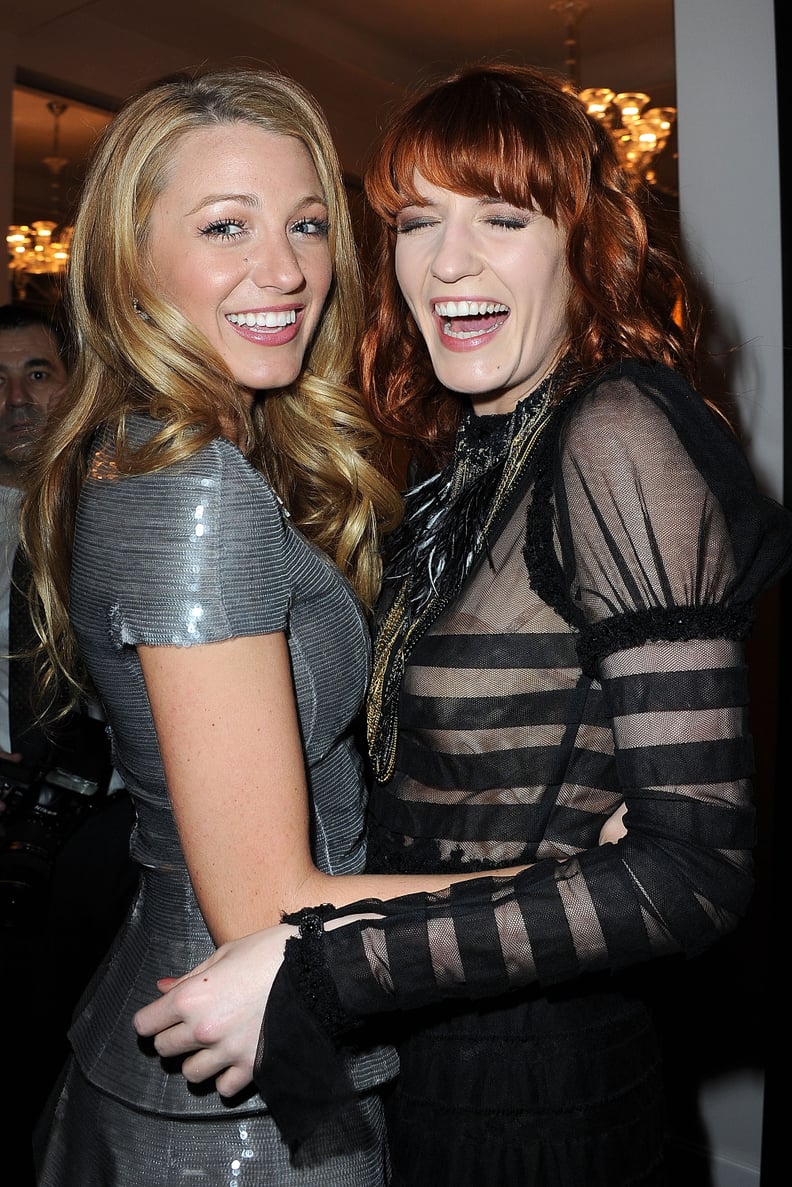 She Is Close Friends With Florence Welch
During an interview with E! back in 2011, Florence gushed about their close friendship, saying, "[Blake] actually came to our very first New York show. She's been to all of the shows that we've done in America and she flew out to Las Vegas just because I was performing there over the New Year." The singer also revealed that Blake helped her out with a guest spot on Gossip Girl, adding, "She asked if I wanted to come on Gossip Girl and so we were already friends. I love Blake. She's a great girl!" The ladies have become such good friends that Florence even performed at Blake's wedding to Ryan Reynolds in 2012.
02
She's Starred in a Music Video
Back in 2010, Blake was featured in The Lonely Island's video for "I Just Had Sex" alongside Jessica Alba.
03
She Went to 13 Different Schools Growing Up
In an interview with Marie Claire in 2009, the star revealed that her mom enrolled her in the first grade at 3 years old after lying and saying she was 6 because her brother, who was supposed to start school, didn't want to go alone. "They would have to put me in mentally disabled classes because I wasn't up to pace with the rest of the kids. They thought that I was slow because all I wanted to do was sleep while the other kids were doing their projects. So my mom took me out of school," Blake admitted.
04
She Took Cooking Lessons at Le Cordon Bleu
Blake often takes to Instagram to share some drool-worthy food snaps, and in 2010, the star participated in a course at Le Cordon Bleu Paris, and gushed, "My dream as a passionate cook has been to go to Le Cordon Bleu. Never could my most incredible dream have lived up to the experience. The food, the lesson, the chef, the ingredients — all the best of the best. I see why Le Cordon Bleu is world-renowned. Now I only dream to have more time to go back to Le Cordon Bleu and spend months learning from the gods of food!!"
05
She's Always Been Popular