We have no complaints about the heavy dose of Brad Pitt we've been getting lately. As Angelina Jolie promotes her latest box office win, Maleficent, Brad has been by her side most of the way. Most recently, Brad joined Angie at the film's premiere in LA, where they donned matching ensembles. Of course, Angelina hasn't always been Brad's red carpet leading lady. In 1988, three years before he came a pop culture fixture from his performance in Thelma & Louise, Brad and then-girlfriend Christina Applegate epitomized young Hollywood love at an Amnesty International event, and a select few other women have also had a shot at sharing the spotlight with the charming, dashing, and often affectionate actor. Take a trip down down memory lane when you keep scrolling, and then ogle over Brad's hottest pictures!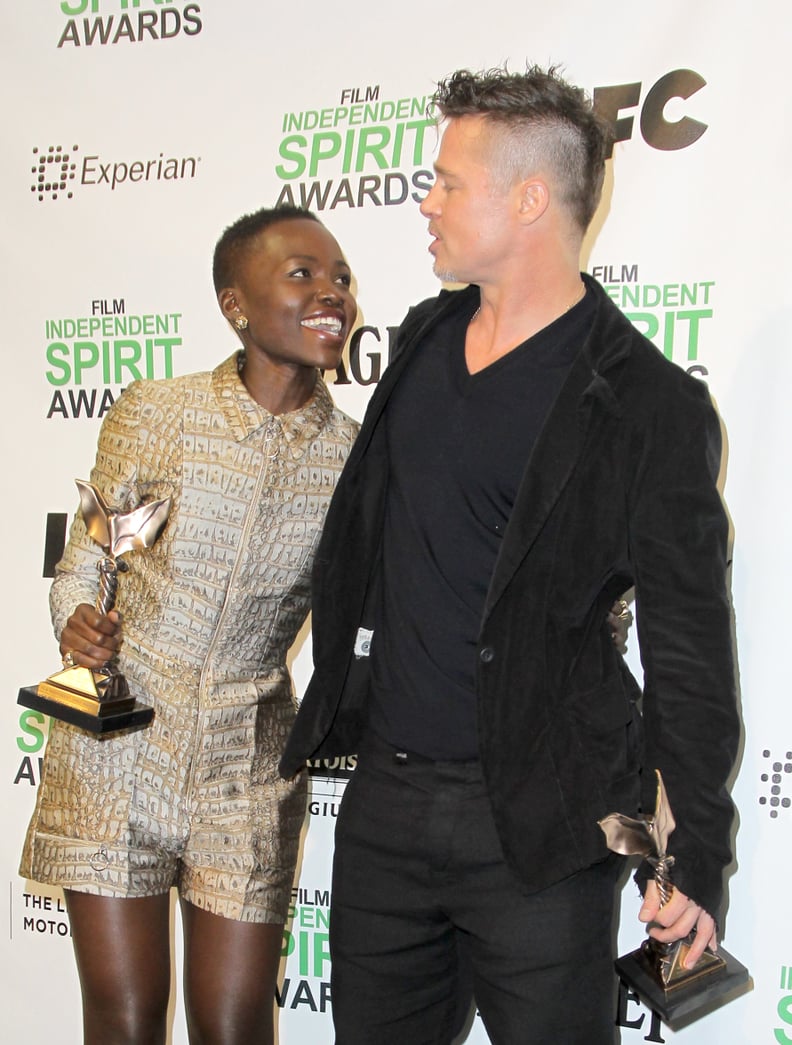 Lupita Nyong'o
Brad was supportive of the 12 Years a Slave breakout star throughout the 2014 award season. The two posed for photos together after the movie, for which Brad was an executive producer, won several awards at the Independent Spirit Awards in March.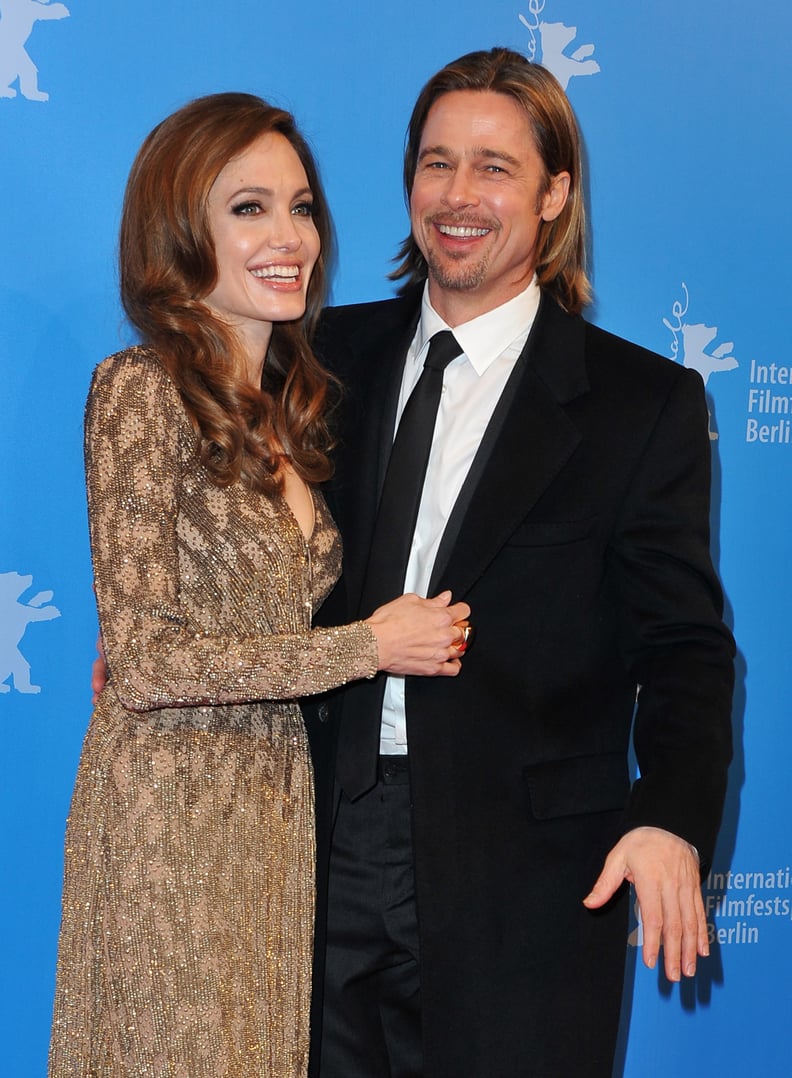 Angelina Jolie
Brad and Angelina haven't been shy about their love for each other. The pair stayed close at the 2012 Berlin International Film Festival.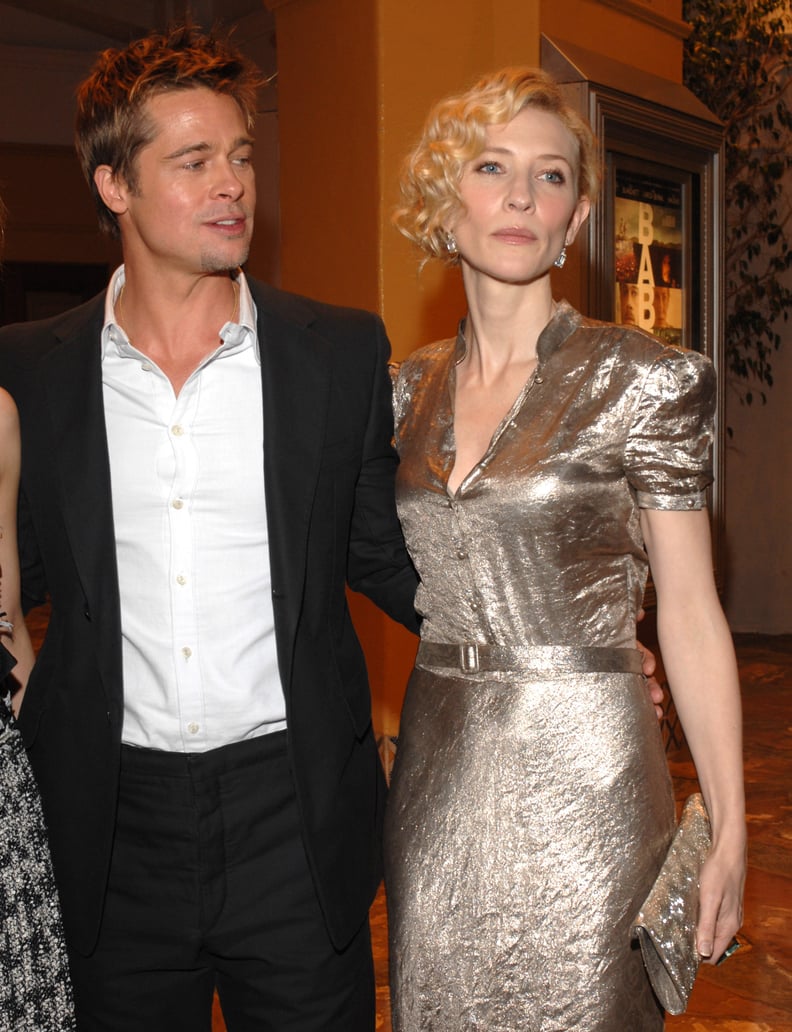 Cate Blanchett
In 2006, Brad and Cate linked up to promote The Curious Case of Benjamin Button at the LA premiere.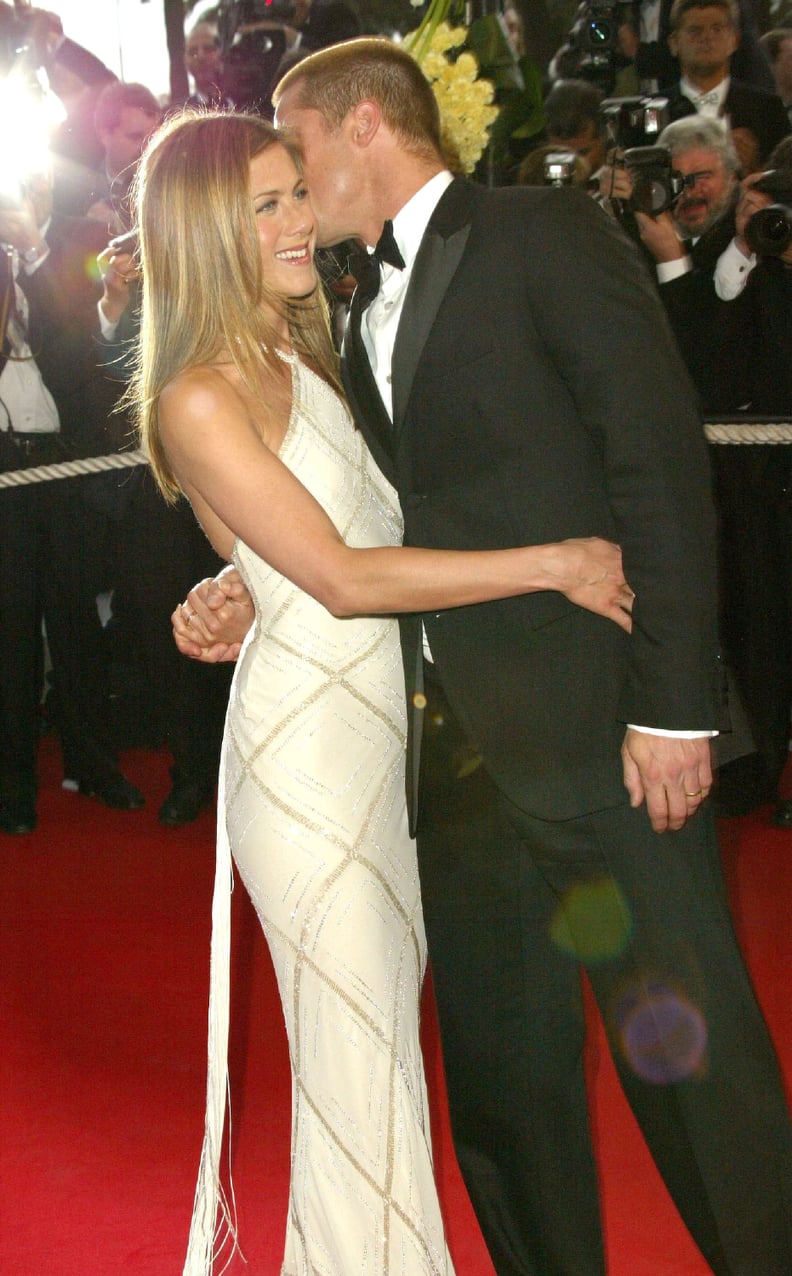 Jennifer Aniston
In 2004, Brad had Jennifer beaming at the Cannes Film Festival, where Jennifer supported her then-husband at the premiere of his movie Troy. The couple famously divorced the following year.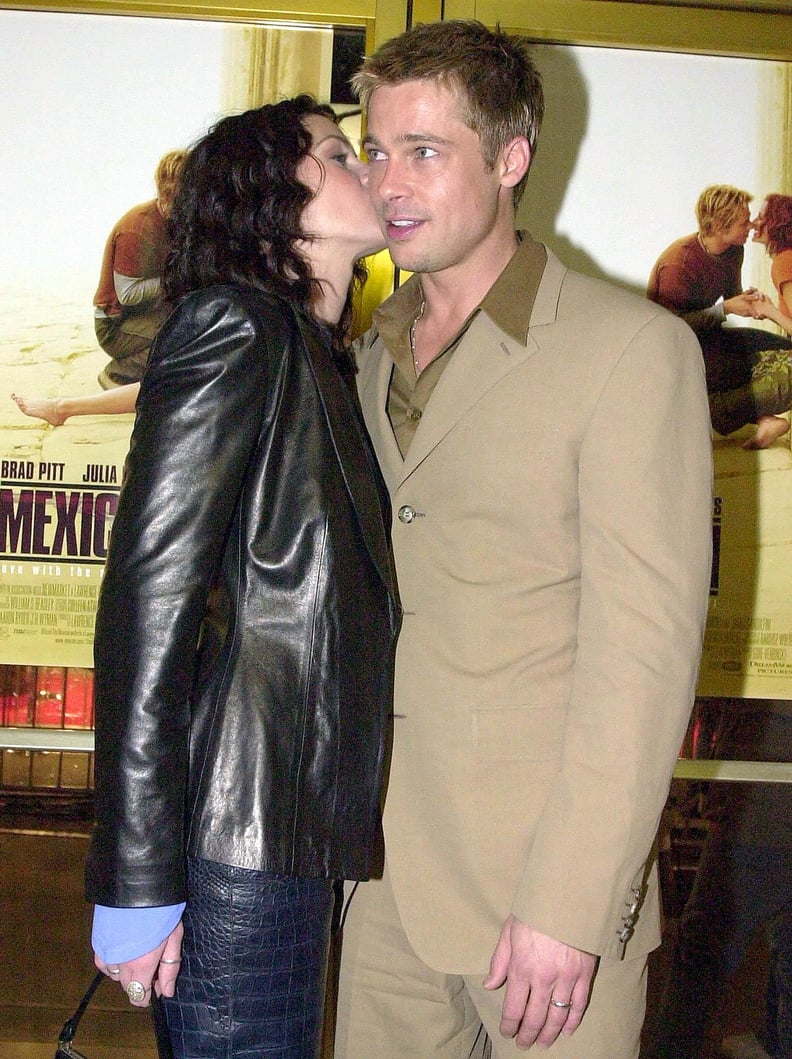 Julia Roberts
Remember when Julia Roberts had black curly hair? The actress sported the look at the premiere of her 2001 flick with Brad, The Mexican.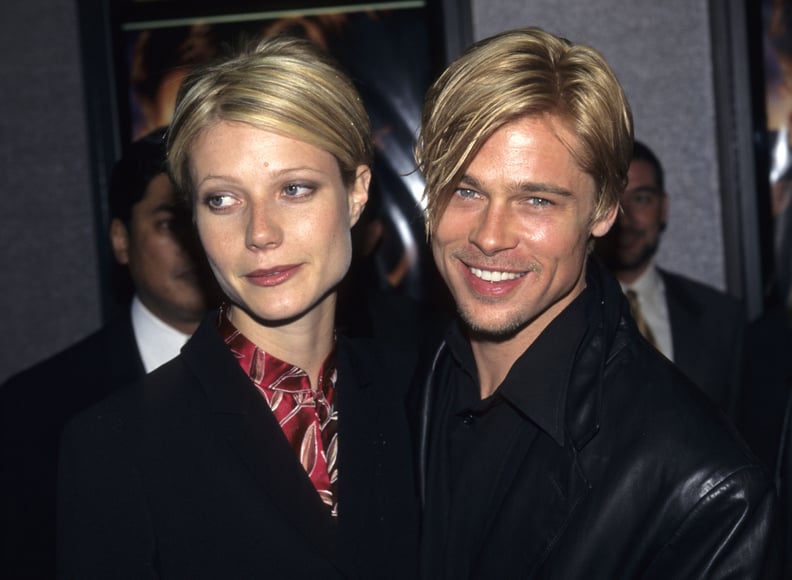 Gwyneth Paltrow
Brad and Gwyneth rocked similar hairdos at an event in 1997. That same year, the two A-listers put an end to their romance.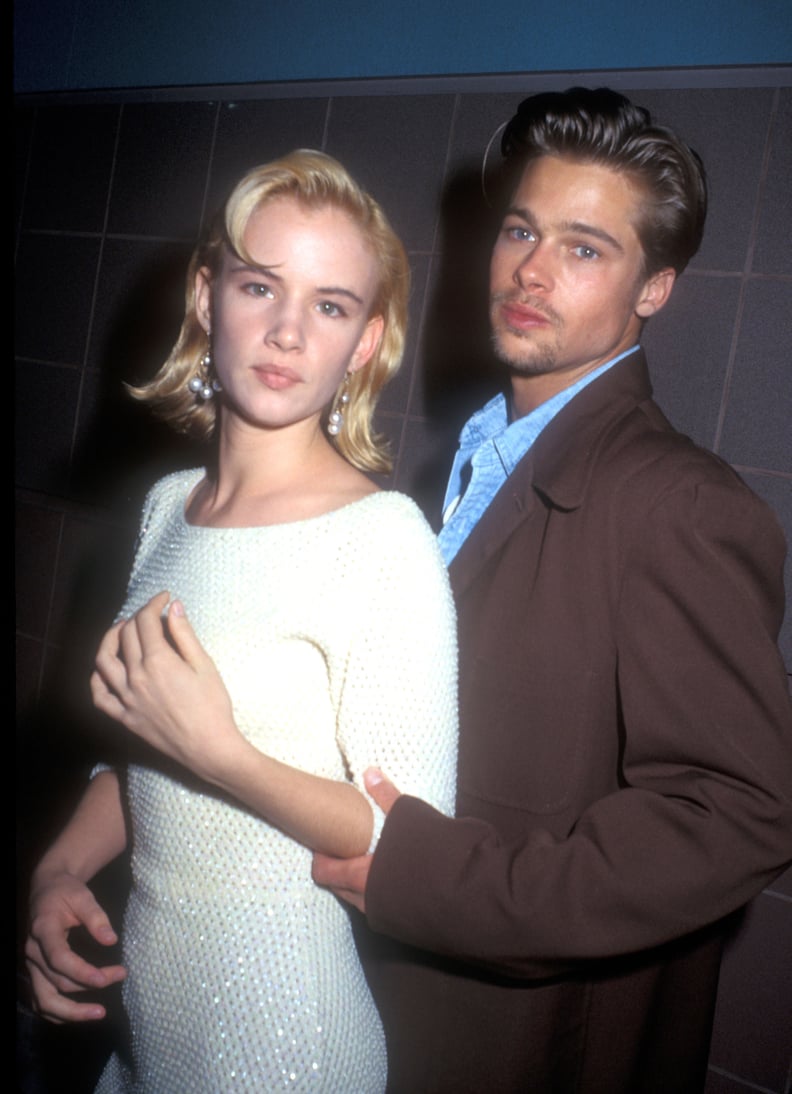 Juliette Lewis
Brad brought the actress to the Thelma & Louise premiere in 1991. The blue-eyed stars reportedly started dating when Juliette was 17, calling it quits three years later in 1993.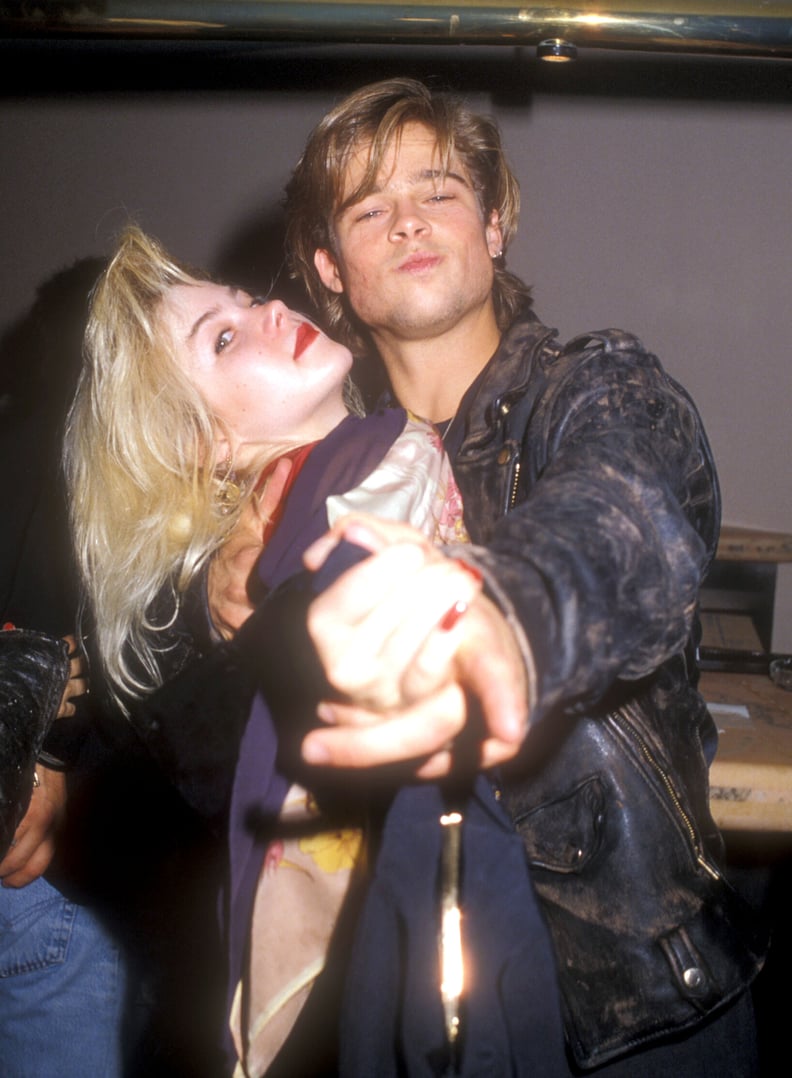 Christina Applegate
In 1988, Brad got cute with the Married With Children star. The two reportedly dated for a brief stint.