All of the Celebrity Cameos Featured in Cardi B and Megan Thee Stallion's "WAP" Music Video
For Cardi B's first track in approximately two years, we thought it was enough that she teamed up with Megan Thee Stallion. But when the music video for "WAP" dropped — set in a fancy, trippy fun house of sorts full of gold statues, wild animals, and a whole lot of latex — we were delighted to spot a few other fierce female artists making cameos. Toward the end of the video, as Cardi and Megan make their way through hallways and peep through gilded doors, you can spot Normani, Rosalía, Mulatto, Sukihana, and Rubi Rose, as well as a completely unexpected appearance by Kylie Jenner (although now we're pretty certain we know what that chocolate-brown hair-color switch was all about).
Talking about the video on New Music Daily on Apple Music (the full conversation will be available on Apple Music at 9 a.m. PT/12 p.m. ET, according to Entertainment Tonight), Cardi said of the cameos that, "I wanted a lot of different females, not just female rappers. ... Y'all going to see it on the music video as well, from models to influencers and everything. And I really wanted the video to be very sexy, very clean, very nice, very cut."
To cast the video, Cardi simply chose people that she is a fan of. "I'm like, 'These are the girls that I personally like. That I like they music. That I really feel they are going to go mainstream, to me,'" she said specifically of some the up-and-coming stars featured, including Rubi Rose, Sukihana, and Mulatto.
On the night of the video release, Cardi — along with friends and daughter Kulture — celebrated the release with a small party complete with hundreds of balloons and a cake featuring the artwork for the track. In the middle of the festivities, Cardi shared a heartfelt message on her Instagram stories thanking not only her fans, but also all of the girls in the video who took time out of their busy lives and schedules to participate.
Keep reading to see all of the amazing celebrity cameos and to rewatch the epic video.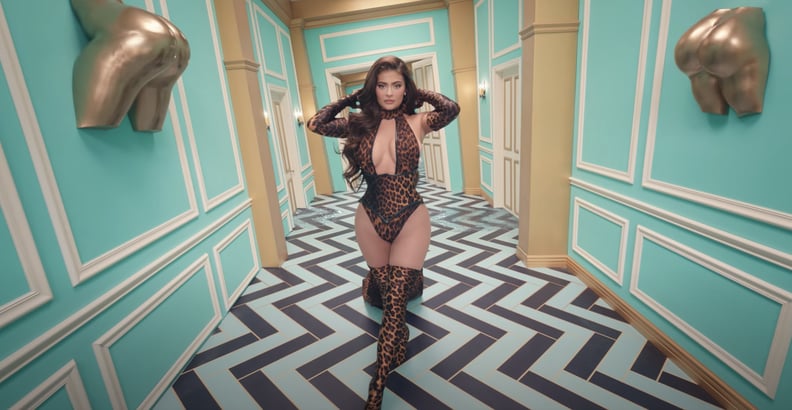 Kylie Jenner
Kylie is the first celeb to make an appearance in the video in head-to-toe leopard print (that train!).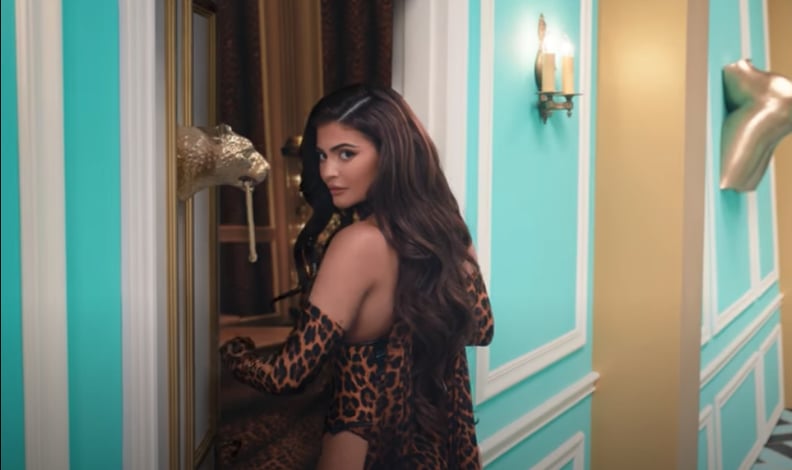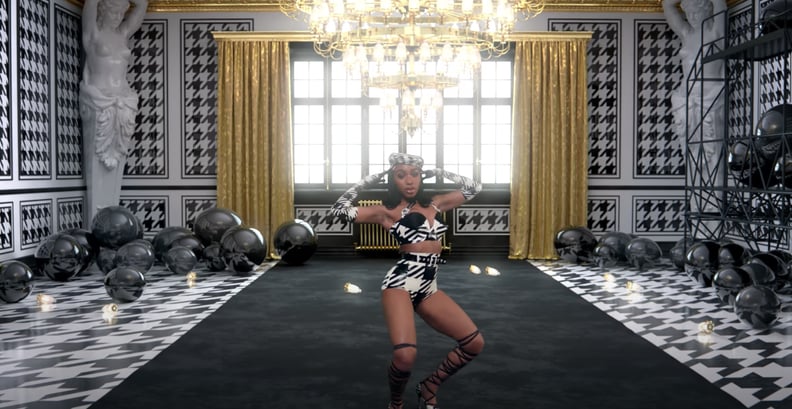 Normani
Normani is featured showing off her dance moves in full-on houndstooth, complete with matching wallpaper and a pillbox hat.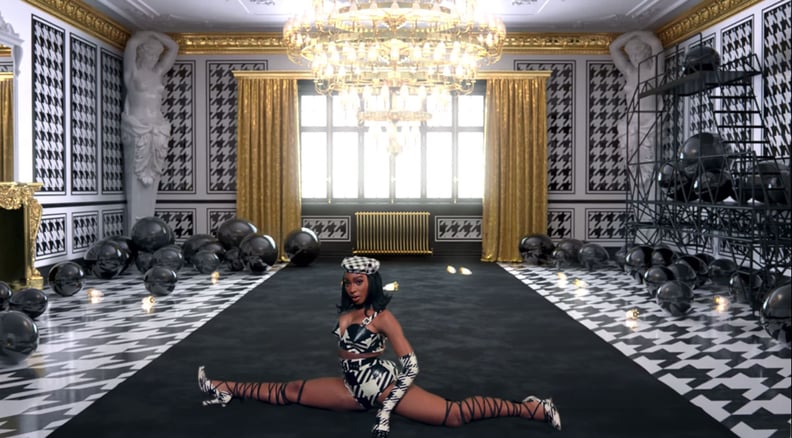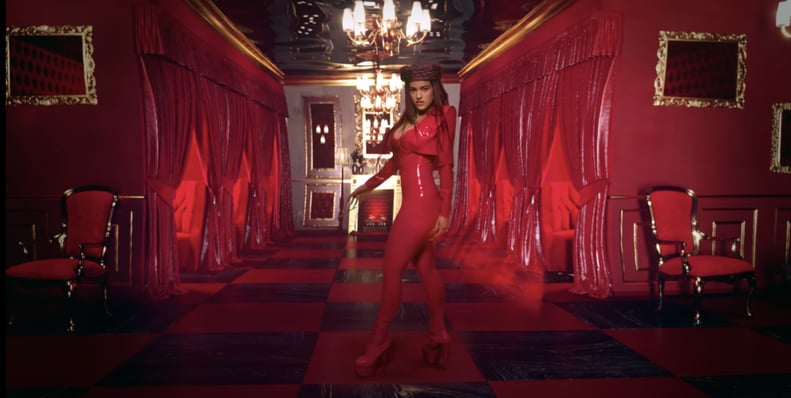 Rosalía
The Spanish pop star is spotted looking red hot (literally!) in a crimson latex bodysuit, surrounded by equally fiery decor.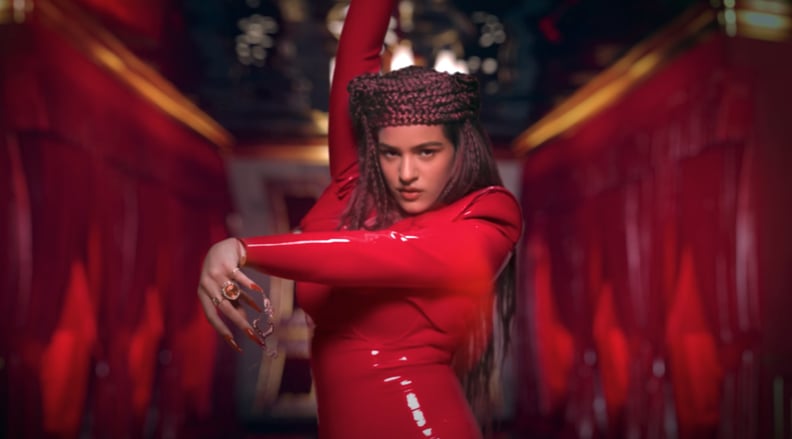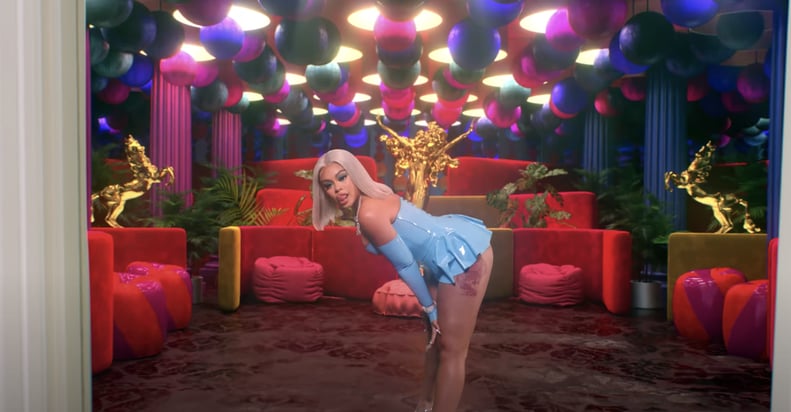 Mulatto
Mulatto is spotted in the House of WAP wearing a blond wig and pale-blue latex.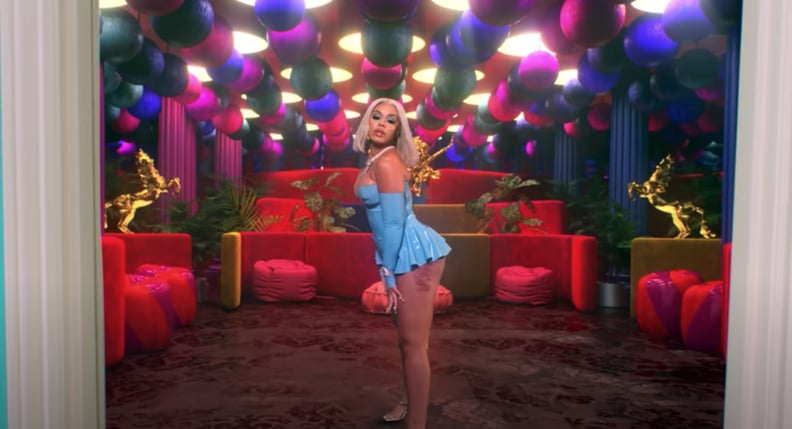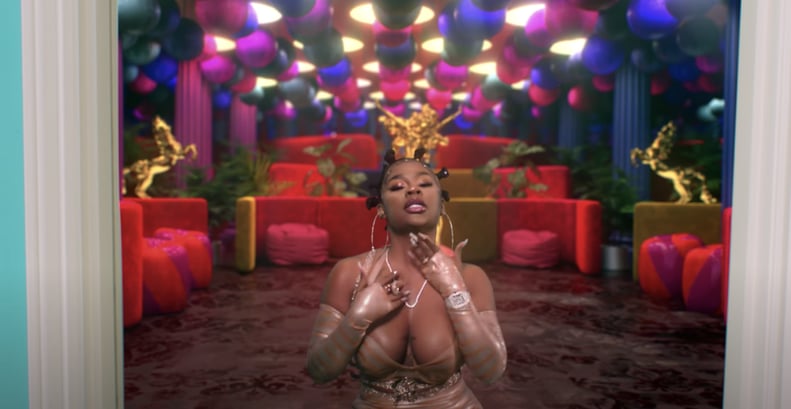 Sukihana
Did you spot the Love & Hip Hop: Miami rapper looking like a golden goddess (also, check out her crystal-studded baby hairs).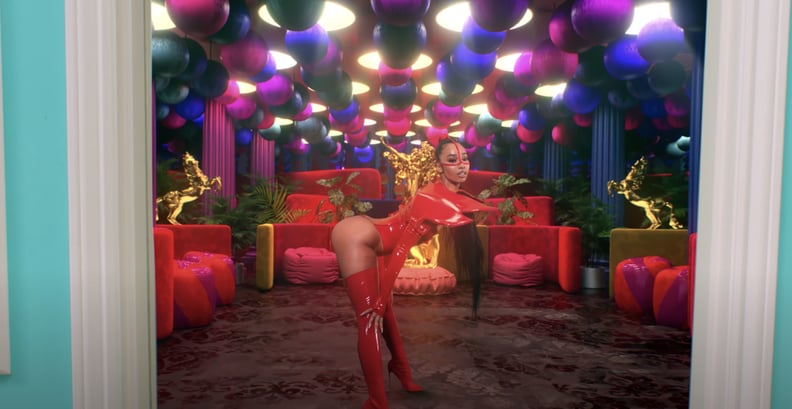 Rubi Rose
The model and rapper makes a brief appearance dressed like one incredibly sexy superhero.
Cardi B and Megan Thee Stallion's "WAP" Music Video