12 Celebrity Dads Who Have Sweet Tattoos For Their Kids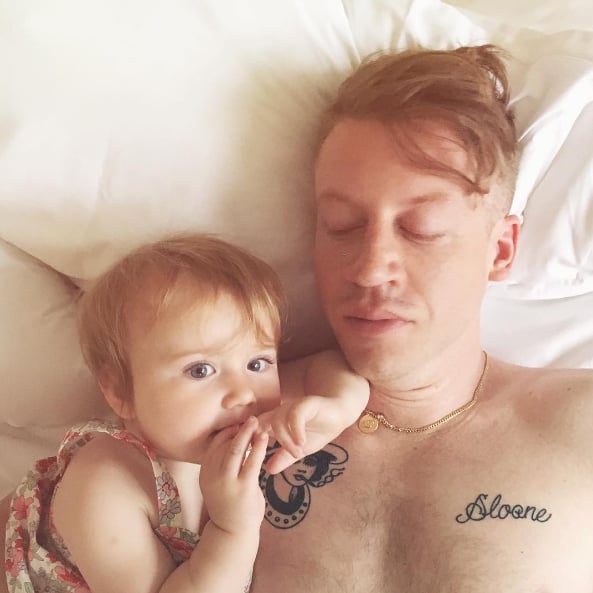 Father's Day comes once a year, but some dads want to celebrate their kids all year long . . . with a tattoo. And while there are plenty of dads who get inked for their children, the world is lucky enough to get frequent glimpses at some of these permanent gestures on celebrities. From a soccer star to a rapper to an A-list actor, these stars all suffered the pain of getting inked for the love of their little ones. Keep reading to see some of Hollywood's best dad tattoos, then check out the ultimate celebrity tattoo gallery.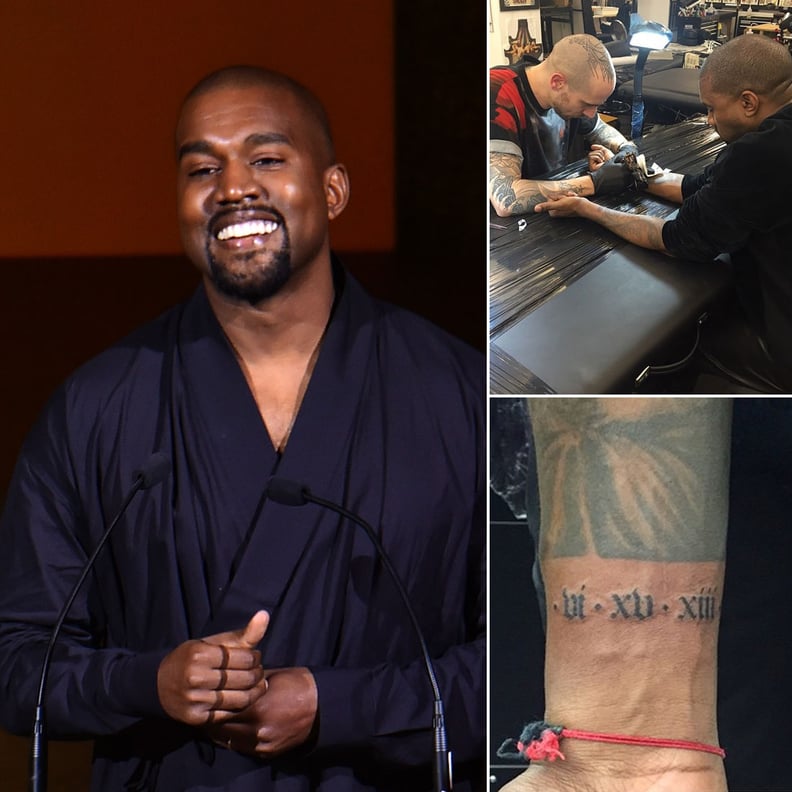 Kanye West
Kanye celebrated becoming a first-time father to daughter North when he got her birth date inked on his wrist. He also has his late mother Donda's birth date tattooed on his other wrist. No word yet on any ink for son Saint, but we're keeping our eyes peeled!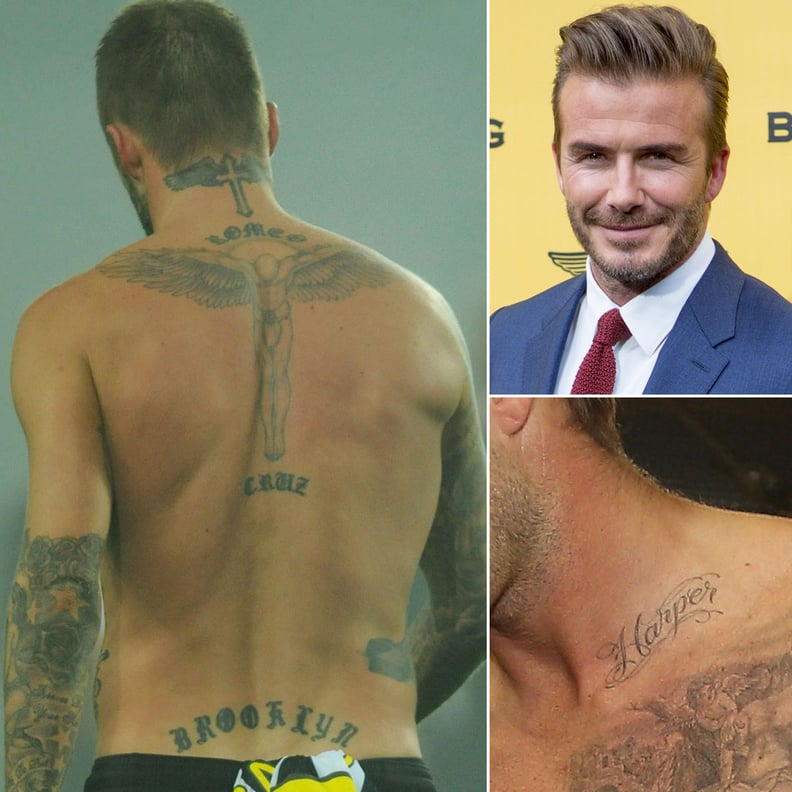 David Beckham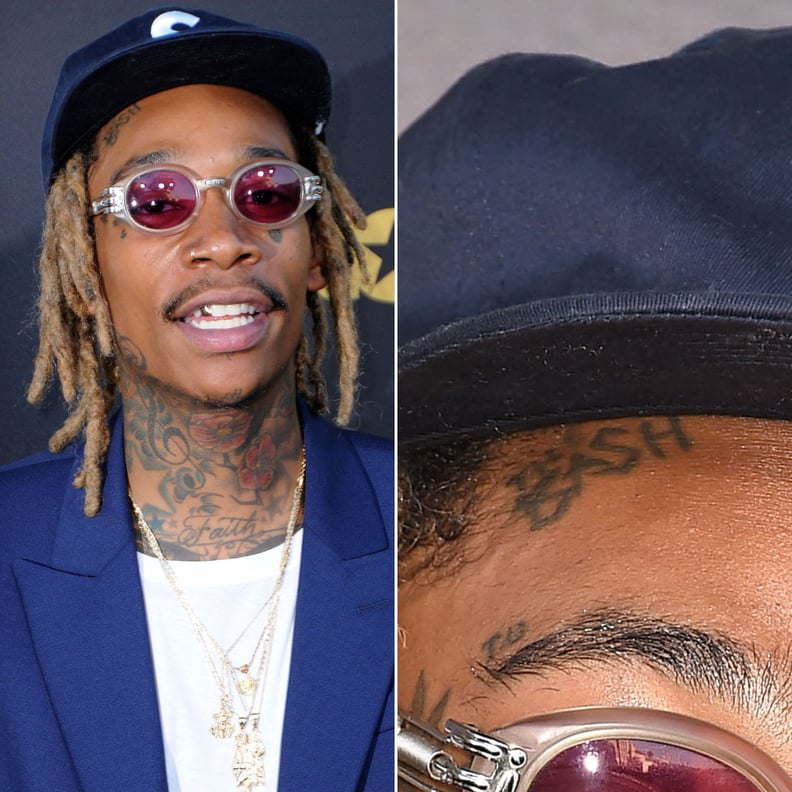 Wiz Khalifa
Wiz celebrated the birth of his son, Sebastian, in February 2013 by getting the little one's nickname, "Bash," tattooed on his forehead.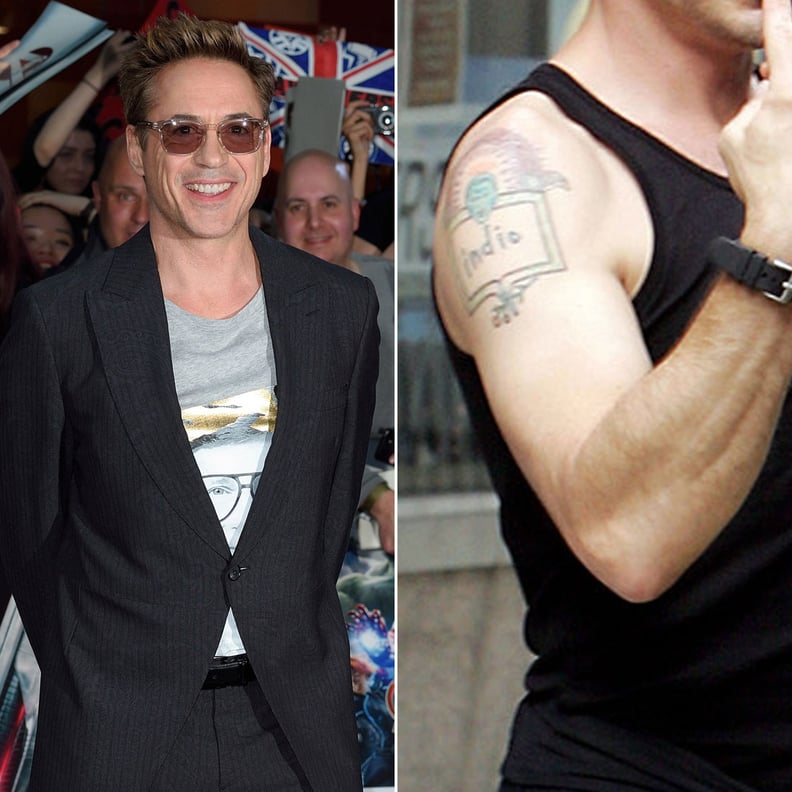 Robert Downey Jr.
Robert paid tribute to his firstborn son, Indio, with a massive arm tattoo of his name inside an elaborate frame. He welcomed daughter Avri in November 2014, so the world will have to wait to see if he gets new ink for her. Taye Diggs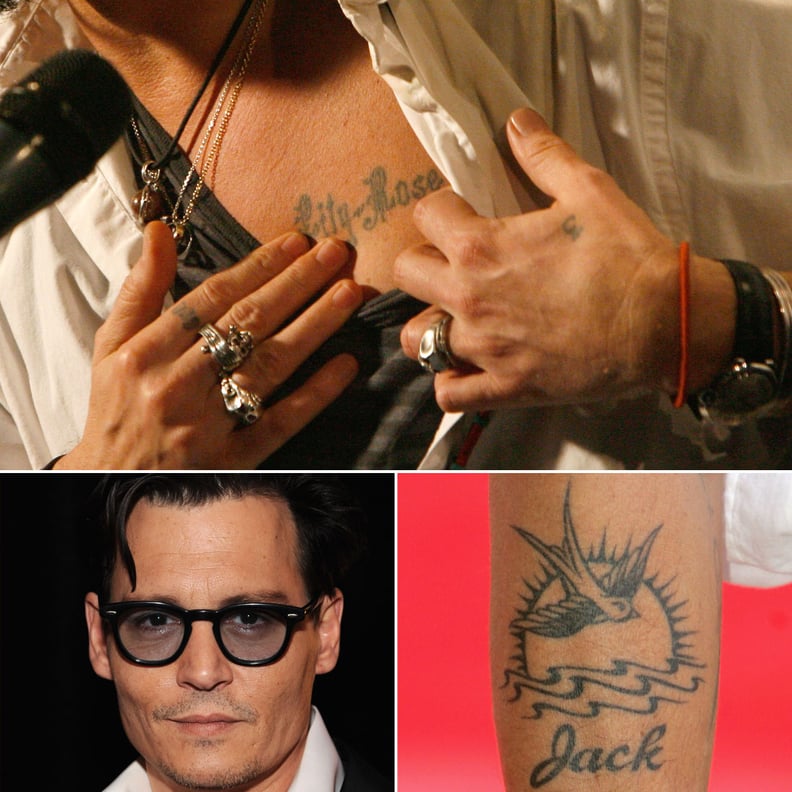 Johnny Depp
Johnny wouldn't really be Johnny without tattoos, and some of his best are the ones dedicated to his two children, Jack and Lily-Rose. The actor has his daughter's name tattooed across his heart, while his son's name graces his arm. Lenny Kravitz
Lenny's tattoo for daughter Zoë is simple, beautiful, and right to the point: a "Z" on his ring finger.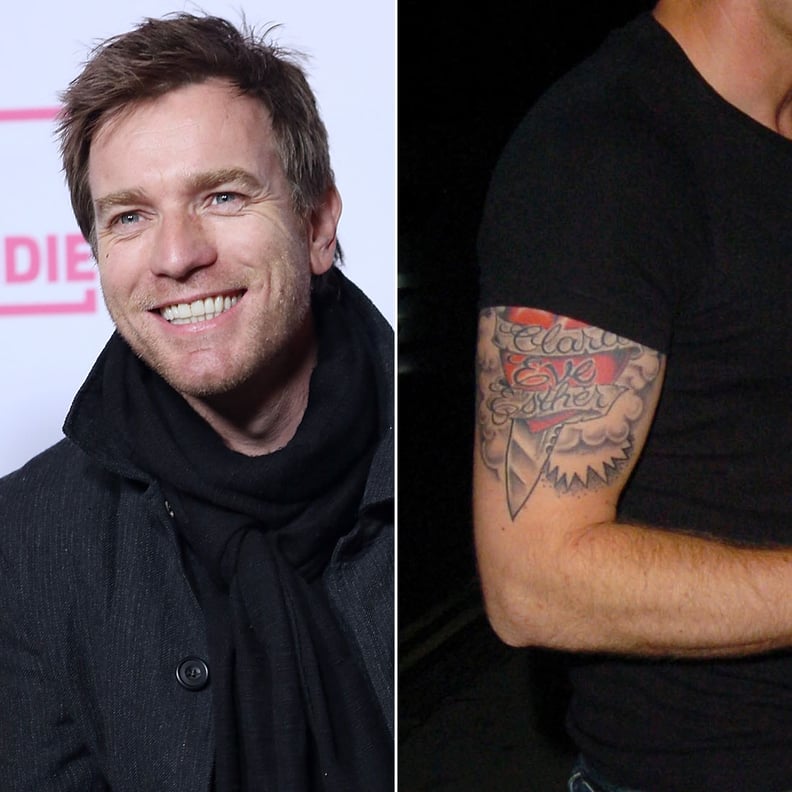 Ewan McGregor
Ewan has an elaborate heart-and-dagger tattoo on his arm in honor of his wife, Eve, and their two daughters, Esther and Clara.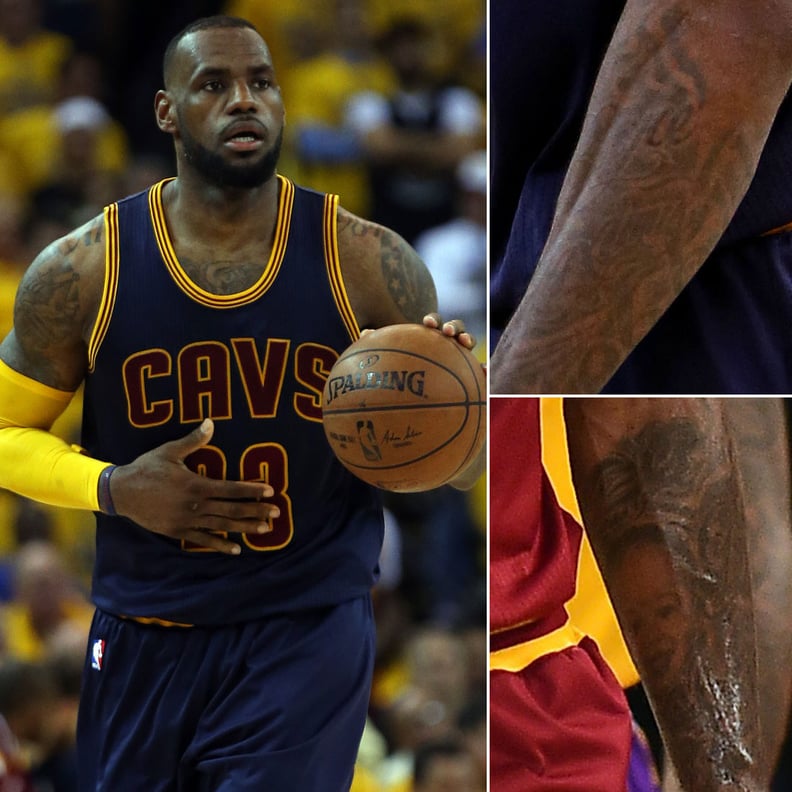 LeBron James
The inside of LeBron's left forearm is a tattoo in honor of his son LeBron Jr.'s first birthday. The elaborate ink is a portrait of the little guy. LeBron also has the name of his other son, Bryce Maximus, tattooed on the same arm. Michael Bublé
Michael took to Instagram shortly after the August 2013 birth of his son Noah to reveal his new wrist tattoo. The singer recently became a father of two when he welcomed son Elias, so just wait and see if his other wrist gets the same special treatment!
Macklemore
The rapper honored his first child, daughter Sloane, in the sweetest way when he got her name tattooed over his heart. He showed off his new ink when he shared a photo of his little one cuddling with him in bed.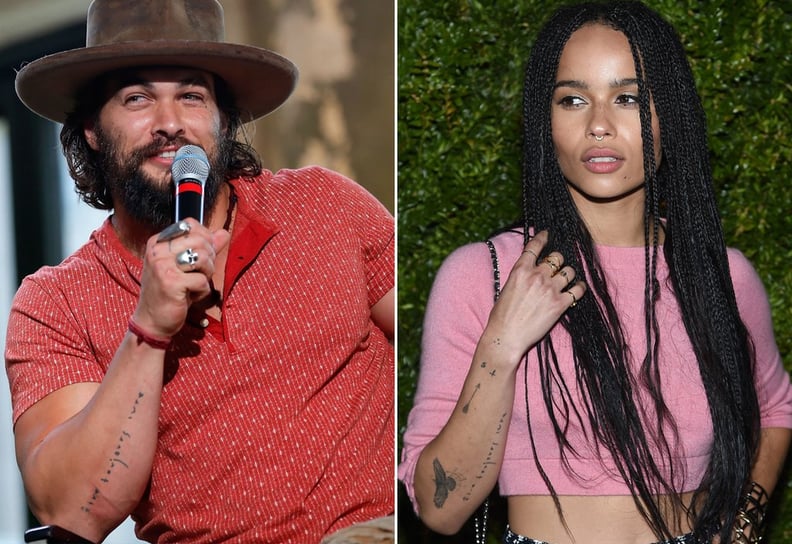 Jason Momoa