Why You Should Be Obsessed With Chance the Rapper
Chance the Rapper is living out his dreams. The independent hip-hop artist from Chicago released his third mix tape, Coloring Book, in 2016 to critical acclaim. The album, which features a blend of gospel and hip-hop, was streamed 57.3 million times on Apple Music in its first week. At the 2017 Grammys ceremony, Chance took home three awards for best new artist, best rap album and best rap performance. At just 23 years old, Chance has already garnered a legion of fans and performed at sold-out shows across the country. Keep reading to discover 14 fun facts that might kick-start your own obsession with the rapper.
Chance is a shortened version of his first name, Chancelor.
Chance refuses to sign with a record label. He earns most of his money from touring, streaming, and other business ventures.
In September 2015, Chance welcomed his first child, daughter Kensli.
Chance is friends with Beyoncé and Jay Z, whom he refers to as "Auntie Yoncé" and "Unc."
He's the first artist to debut on the Billboard charts from streaming only. This achievement is believed to be part of the reason the Grammys updated their rules to allow streaming artists to be nominated at the ceremony.
Chance is also an activist for peace. In 2014, he held an anti-gun-violence campaign in his hometown of Chicago, which helped cease gun violence for 48 hours straight.
In 2016, Chance met with President Obama at the White House to discuss criminal injustice affecting young black men.
British singer James Blake and Chance were once roommates in LA. The two talented musicians also made music together.
Chance is a part of a neo-soul jazz band called The Social Experiment. The group released their first album, Surf, in 2015.
Chance finally met his idol, Kanye West, in 2014. He credits the rapper, along with Prince, James Brown, Eminem, and gospel artist Kirk Franklin as his creative influences.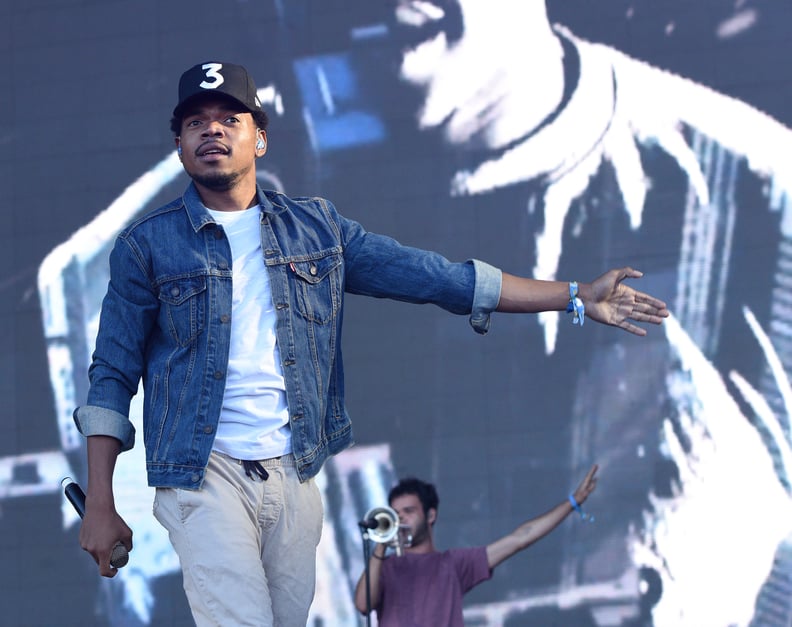 Music runs in Chance's family. His younger brother, Taylor, is also a rapper.
Both of Chance's parents work in the US government. His mother works in the office of the Illinois attorney general, and his father currently serves as deputy chief of staff to Illinois Mayor Rahm Emanuel.
In December 2015, Chance became the first independent artist to perform on Saturday Night Live.
In 2014 Chance launched The Magnificent Coloring Day, an annual music festival event he hopes will create new job opportunities, bring in revenue, and uplift the city of Chicago.