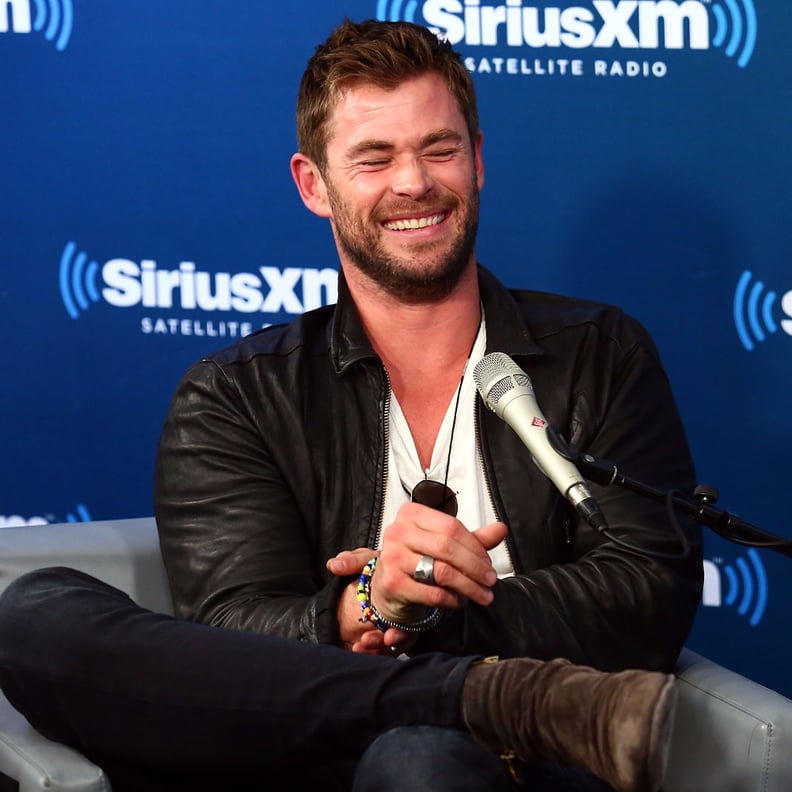 Fans don't often get a chance to see Chris Hemsworth's humorous side in Marvel's Thor movies, but the 34-year-old Australian actor is well-known for his silly personality off screen. We've seen his sense of humor displayed in several Saturday Night Live skits before, but we've also gotten glimpses of Chris's funny side in memorable talk-show interviews and blooper reels. In case you weren't aware — or maybe you forgot — that Chris is actually an adorable goofball, we've rounded up all the times he made us laugh and love him even more. Check them out ahead.
01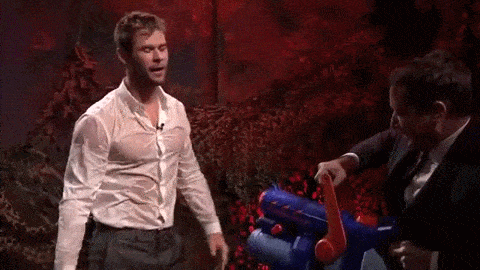 When He Did This Dance While Getting Super Soaked by Jimmy Fallon
02
When He Dressed in Drag and Dissed His Brother Liam on SNL
03
When He Hilariously Tormented the Cast of SNL
04
When He Joked About His "Large" Penis in This American Express Ad Spoof
05

When He Had an Epic Cape Fail on the Set of Thor: The Dark World.
06
When He Took This Selfie With a Kangaroo
07
When He Did an Entire SNL Sketch With a Live Chicken
08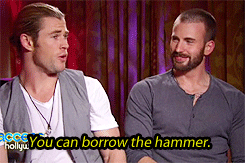 When He Made This Dirty Joke and You Felt All Tingly Inside
09
When He Flawlessly Impersonated His Avengers Castmates
10
When He Felt Left Out of the Avengers Group and Got Revenge Using Action Figures