John Legend Admits He "Wasn't a Great Partner" to Chrissy Teigen Early in Their Relationship
Chrissy Teigen and John Legend exchanged "I dos" in a lavish Italian ceremony in September 2013, and ever since then, they've brought new meaning to the term "relationship goals." While Teigen admits to "pretending not to care" when she first met Legend on the set of his music video for "Stereo," she couldn't help but rave about him during an interview with Cosmopolitan back in April 2014, saying, "I'm with someone who is totally secure in himself. He's not trying to be anything other than what he is. The confidence he has brings it to me."
Teigen and Legend have never been shy about their romance, whether they're flaunting it or getting real about it. Back in March 2016, Legend tweeted a video revealing why he thinks his and Teigen's relationship works so well and said it's because "we support each other in everything that we do."
Most recently, the singer reflected on his early days with Teigen and admitted he wasn't as committed as he should've been to their relationship, citing his "selfish" ways. "When you stop being so selfish, when you think about not only the joy you get from a situation and the pleasure you get from it, but also think about your responsibility and your commitment in that situation. You just grow, and you mature," he said during an Oct. 17 appearance on the "On Purpose with Jay Shetty" podcast. "Part of it is it's just a matter of time. You need time to become that person you want to be."
Whether they're being honest about their relationship or bragging about their love, see what else Legend and Teigen have said about each other over the years.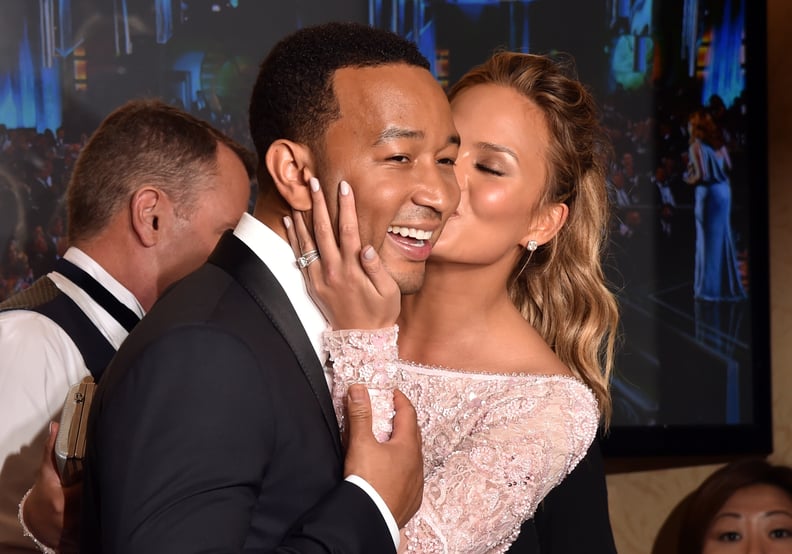 Chrissy Teigen on John Legend
On what Legend looks like: "A Paddington bear," she told Self magazine.
On Legend's romantic personality: "He's such a romantic all the time, like, literally, we would just go up to the Berkshires or something and he would say, like, 'Let's ride bicycles to the lake' or 'Let's go up to the rooftop and have a glass of wine,'" she recalled on "Oprah's Next Chapter."
On the time Legend proposed to her: "There were a few false alarms with John, trust me, but this one was totally unexpected when it actually happened and I really had no idea," she said on "Oprah's Next Chapter."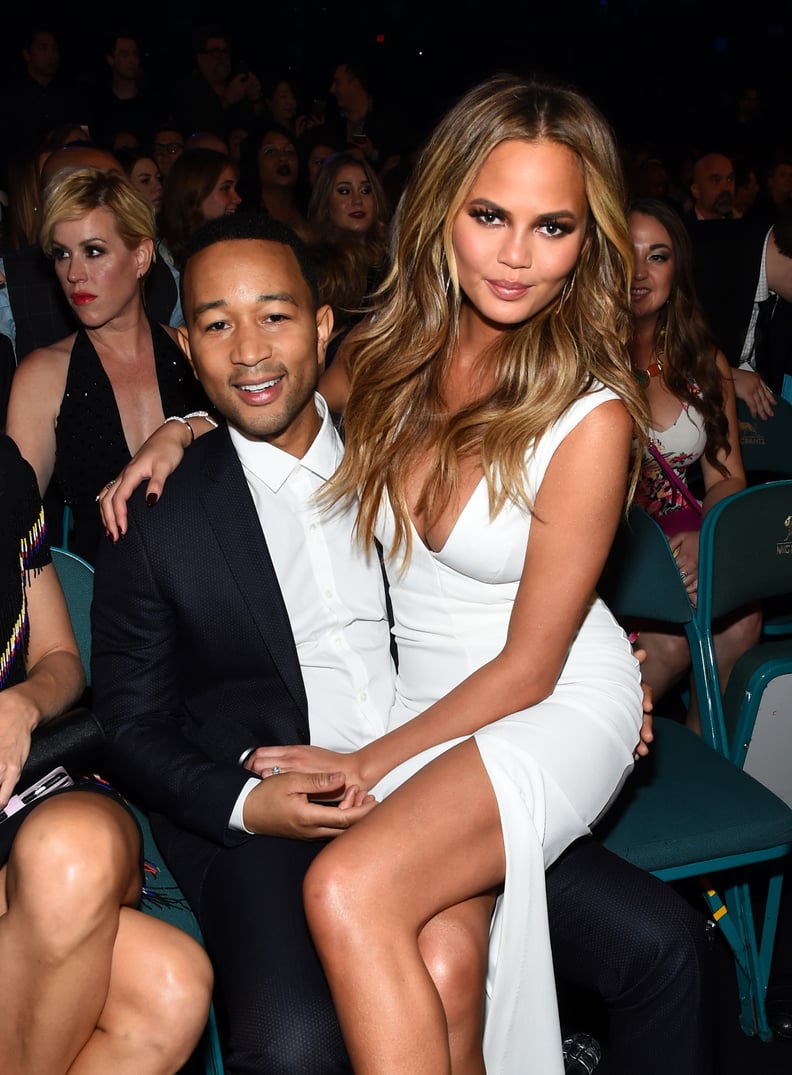 On why their marriage works: "I'm with someone who is totally secure in himself. He's not trying to be anything other than what he is," she told Cosmopolitan. "The confidence he has brings it to me. We're by no means freaky-deaky, but let's just say we're open to things. We're very okay with PDA. When we go to a restaurant, he loves when I wear a dress so he can do some upper-thigh rubbing. I would love to see more husbands and wives making out!"
On the craziest place she and Legend have ever had sex: "We were on our way to Thailand to see my parents, flying commercial first-class. We were under a blanket. We weren't even in one of those pod things," she told Cosmopolitan. "I feel like we should get a trophy for that."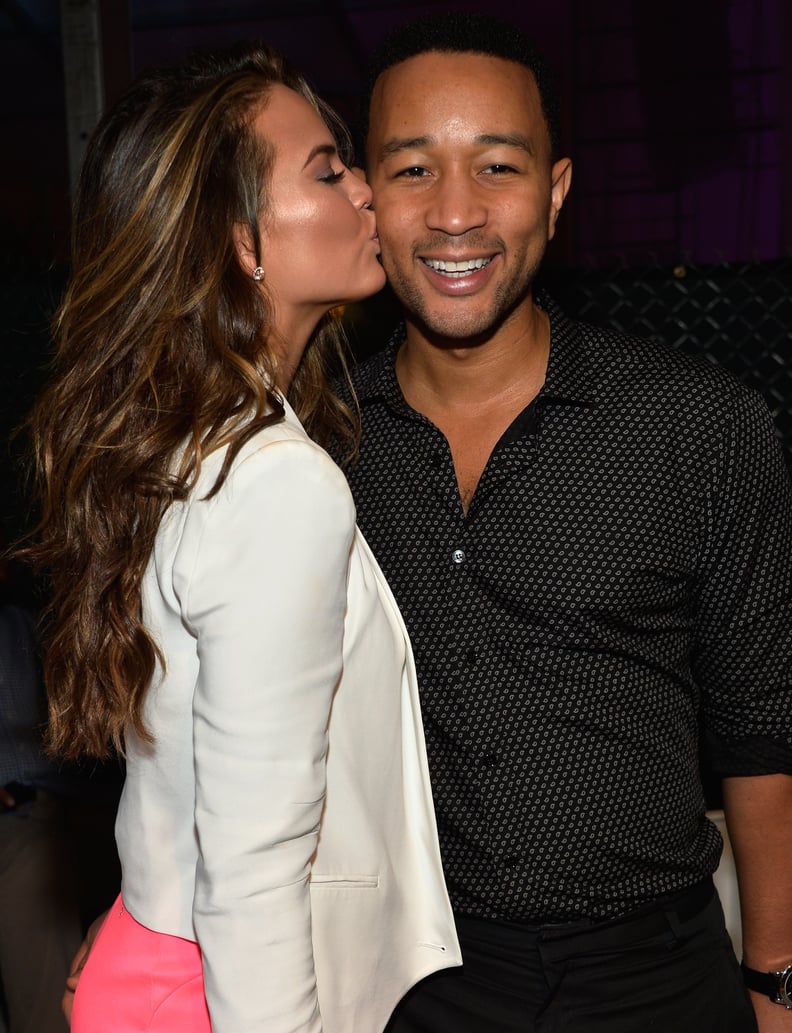 John Legend on Chrissy Teigen