8 Little-Known Facts From John Legend and Chrissy Teigen's Italian Wedding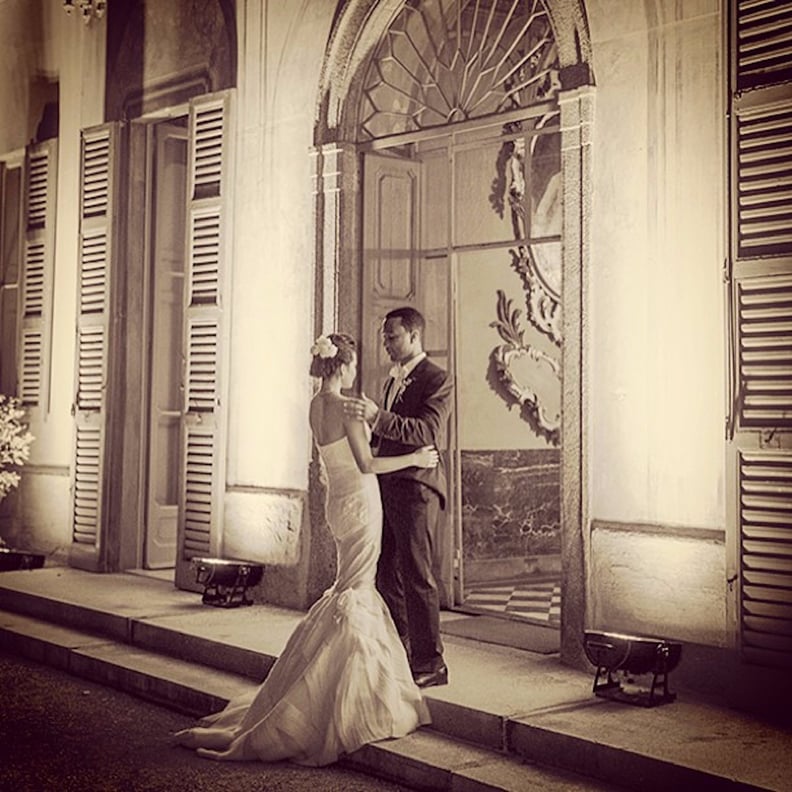 Chrissy Teigen and John Legend have been serving relationship goals for as long as we can remember, and their wedding was no different. The couple tied the knot in a romantic ceremony in Lake Como, Italy, back in September 2013, but there are still a few things you may not know about their big day, like the fact that Chrissy had not one but three outfit changes. Or how about that Chrissy "cry danced" to Beyoncé's "Love on Top"? Keep reading for more fascinating tidbits.
Chrissy and John wed in an NYC courthouse. Before Chrissy and John's lavish 2013 wedding in Lake Como, Italy, the duo tied the knot in an NYC courthouse. "We actually got married after going to a couple Fashion Week shows at Vera Wang, ironically who actually did my dress, but we got married at the courthouse right after," Chrissy told E! News. "We are dumb and didn't realize that our Italian wedding would not be recognized unless we had a real ceremony in New York City." To make matters even better, Irina Shayk served as their witness.
Their wedding location holds special significance. In July 2015, Chrissy revealed that when she and John first visited Italy, she wished for her and John to get married. "Back to where it all began — Lake Como, Italy — first came here in 2007. A boat tour guide took us to a little spot on the lake and told us to make a wish. I asked for this to be the man I marry and have children with. I think John asked for the most perfect bite of cacio e pepe. Both came true, and here we are," she wrote on Instagram.
John serenaded his wife during the reception. After dinner, John took to the piano for an emotional rendition of "All of Me," which was inspired by Chrissy. "Everyone was in tears. It was so beautiful," a source told People.
Chrissy "cry danced" to Beyoncé's "Love on Top. "I know I love Beyoncé but I didn't realize how much I loved Beyoncé until the dj played 'love on top' and I cry danced," Chrissy tweeted after her wedding.
Chrissy had three outfit changes. The model wore a strapless ivory Vera Wang gown for the wedding ceremony before changing into a second Vera Wang dress for the reception. Chrissy then closed out the night in a crimson mermaid dress by the same designer.
Their guests received special welcome gifts upon their arrival. Attendees were greeted with a box that included Prosecco in linen bags that were screenprinted with the Italian toast "Cin Cin," meaning cheers.
Their wedding cake was a towering confection. It was a four-tiered carrot cake layered with cream cheese frosting by AFM Banqueting Milano.
It was a star-studded affair. The lavish event brought out Kanye West, Quincy Jones, bridesmaid Brooklyn Decker, and Stevie Wonder, who even got on stage and performed "Ribbons in the Sky" during the reception.