Cody Simpson Shares a Sweet Birthday Tribute to "Angel" Miley Cyrus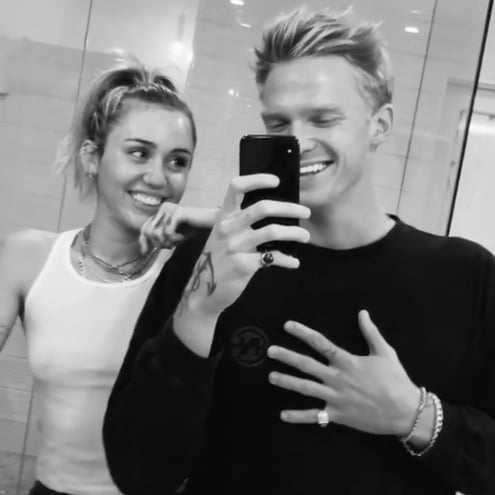 Cody Simpson is making sure Miley Cyrus feels special on her 27th birthday! On Nov. 23, Cody gave the "Slide Away" singer a sweet shout-out on Instagram by sharing a clip of him lip-syncing a love song next to her in a mirror. "Happy birthday baby," he captioned the video. "Thanks for being you." Cody also posted an additional selfie of him and Miley on his Instagram Story, writing, "B'day angel." Throughout the day, Miley received even more well wishes from friends and family, including sister Brandi, who posted a snap of the birthday girl at a low-key party, and father Billy Ray, who shared a throwback clip of a young Miley sitting with him during an interview.
Cody's birthday message comes shortly after fans began wondering if he and Miley had broken up. Speculation of a split started to brew after Miley and her beau stopped posting pictures of each other for a couple of weeks. However, that probably has something to do with Miley recovering from her vocal cord surgery. Don't worry, they're still happy and together!