Noah Schnapp Apologized to Doja Cat Joseph Quinn Video
Noah Schnapp Says He Apologized to Doja Cat For Joseph Quinn DM Video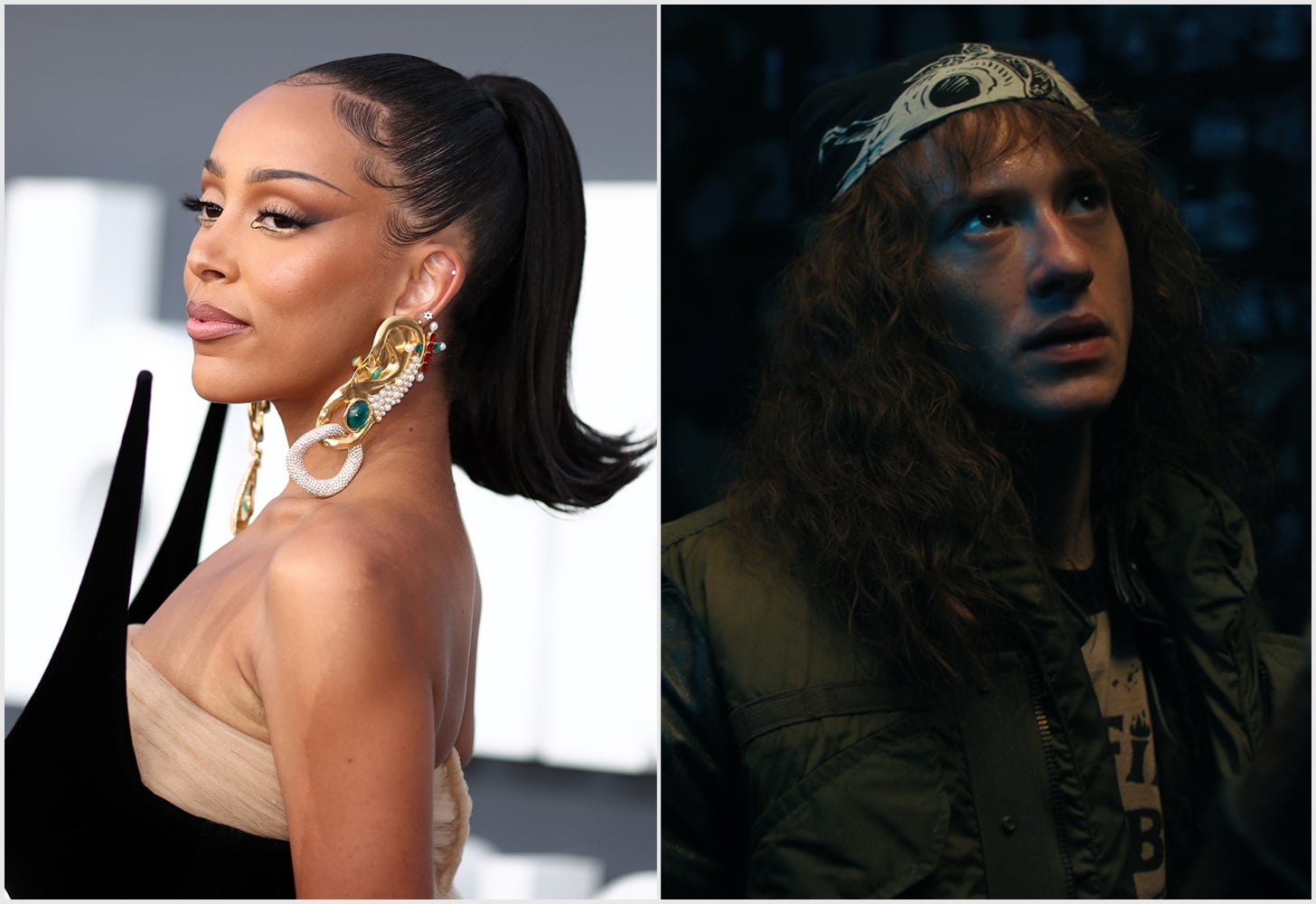 The Doja Cat and Noah Schnapp saga over "Stranger Things" season four star Joseph Quinn, continues.
On July 6, Schnapp, who plays Will Byers on the show, shared a screenshot of an Instagram exchange between himself and the musician. It showed that Doja Cat messaged the actor, "Noah can u tell Joseph to hmu," following that up with, "wait no. does he have a gf?" to which Schnapp replied, "LMAOO slide into his dms." The "Say So" singer then said she didn't know Quinn's Instagram, but Schnapp quickly sent her the link to Quinn's admittedly sparse Instagram, writing, "Right here ma'am." Schnapp then shared the exchange in a since-deleted TikTok video.
Unfortunately, Doja Cat apparently didn't find Schnapp's video as humorous as the rest of the internet. In an Instagram Live the next evening, she said Schnapp screenshotting their conversation was "socially unaware and wack," according to Billboard. "I made an assumption that he was gonna be chill about it and he went and shared information that I didn't feel comfortable with him sharing," she continued. While acknowledging Schnapp's age (17), Doja Cat said during the live, "To be fair, this is like a kid . . . When you're that young, you make mistakes, you do dumb sh*t. I'm trying to be super fair." Still, she described the actor's actions as "borderline snake sh*t."
Schnapp has since deleted the TikTok video, and on July 13 posted a new video on the app of him solving math problems, set to Doja Cat's song "Kiss Me More." Fans commented about Schnapp's choice of music amid the back and forth with the singer, which he quickly addressed in a pinned comment. Wrote the teen, "Guys everything is all good I apologized and I still follow her and love her music no hard feelings ❤️❤️."
This wasn't the first time Doja Cat has expressed her feelings for Quinn. On May 30, she made her feelings crystal clear when she tweeted, "joseph quinn fine as sh*t."
joseph quinn fine as shit

— DOJA CAT (@DojaCat) May 30, 2022
Quinn's character Eddie Munson made waves for his epic performance of Metallica's "Master of Puppets" in the season four finale of "Stranger Things," which garnered praise from the band itself. "We were all stoked to see the final result and when we did we were totally blown away . . . it's so extremely well done," the band wrote on Instagram, "so much so, that some folks were able to guess the song just by seeing a few seconds of Joseph Quinn's hands in the trailer!! How crazy cool is that?"
Now, Quinn has officially garnered the admiration of two legendary acts from different sides of the music world — though word is still out on whether Doja Cat has actually slid into his DMs.