Dolly Parton Helped Fund Moderna's COVID-19 Vaccine
Dolly Parton Helped Fund Moderna's COVID-19 Vaccine, and Her Humble Reaction Is Peak Dolly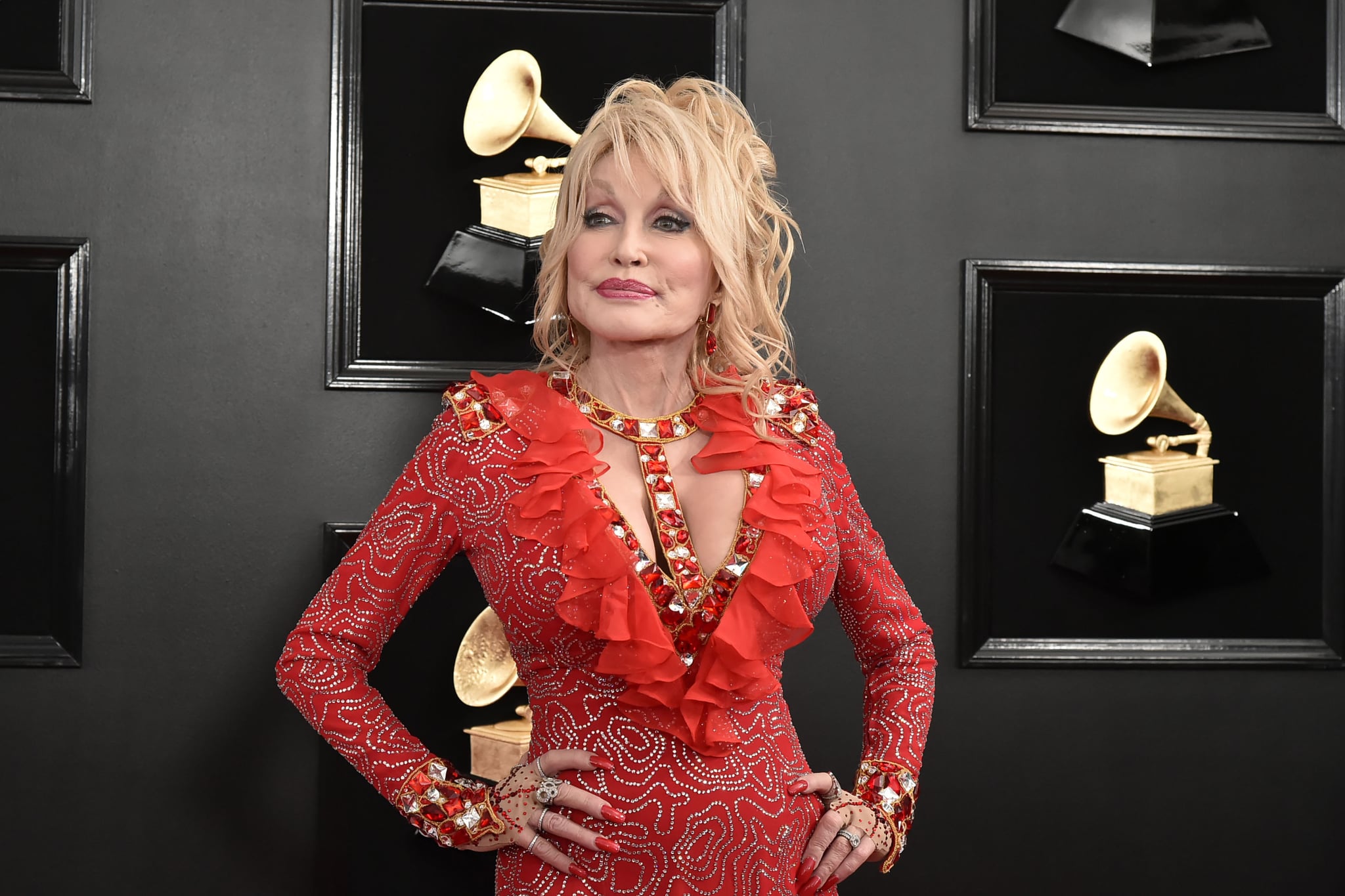 Dolly Parton would have something to do with advancements being made toward a viable coronavirus vaccine. Following the news that Pfizer had developed a promising COVID-19 vaccine, Moderna announced it too had developed a vaccine with a slightly higher effectiveness rate of 94.5 percent. As it turns out, that Moderna vaccine got some significant financial help from the beloved country icon.
In April, Dolly announced she would be donating $1 million to the Vanderbilt University Medical Center to help fund its research efforts. "My longtime friend Dr. Naji Abumrad, who's been involved in research at Vanderbilt for many years, informed me that they were making some exciting advancements towards research of the coronavirus for a cure. I am making a donation of $1 million to Vanderbilt towards that research and to encourage people that can afford it to make donations," Dolly wrote on Instagram at the time. "Keep the faith."
Moderna performed research and trials at Vanderbilt, and in the preliminary report published in The New England Journal of Medicine, the Dolly Parton COVID-19 Research Fund is listed as one of the sponsors. So yes, you can thank Dolly for this breakthrough — in addition to many scientists and researchers, of course.
"I just wanted it to do good, and evidently it is."
Dolly herself was delighted and surprised by the news. In an interview with the Today show on Nov. 17, she said, "That's what I understand this morning! I haven't read up enough. They told me that just before I went on the air that they may be asking me about that." She added, "I'm just happy that anything I do can help somebody else. When I donated the money to the COVID fund, I just wanted it to do good, and evidently it is. Let's just hope we can find a cure real soon."
During a separate appearance on BBC One's The One Show on Tuesday, Dolly added, "I just felt so proud to have been part of that little seed money that will hopefully grow into something great and help to heal this world. I'm a very proud girl today to know I had anything at all to do with something that's going to help us through this crazy pandemic."