Dwayne Johnson Shares Update After His Mom's Car Accident
Dwayne Johnson Says His Mom Is "OK" After Late-Night Car Crash: "Thank You God"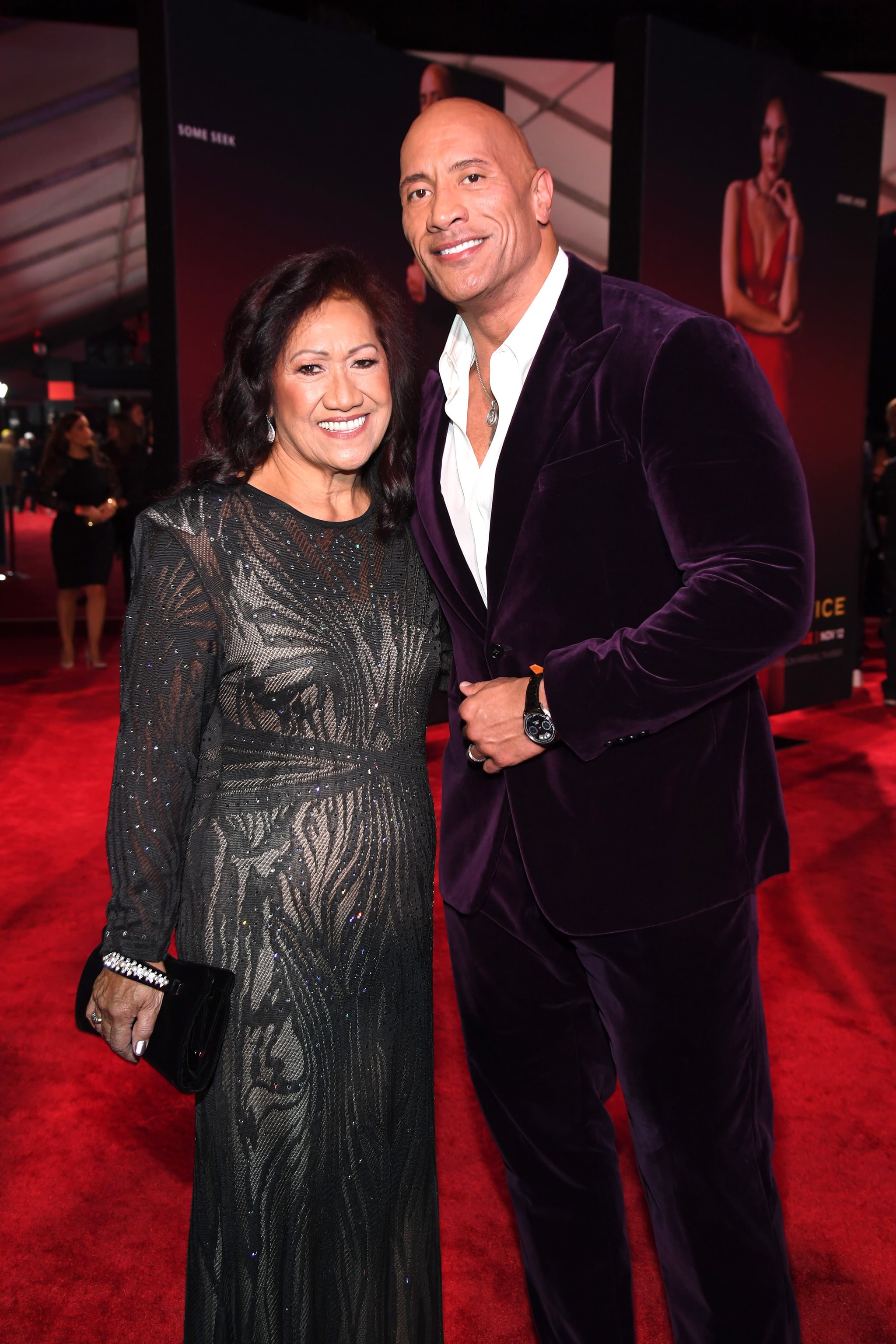 Image Source: Getty / Kevin Mazur
Dwayne Johnson's mother, Ata Johnson, survived a late-night car crash this week, but the former wrestler-turned-actor has assured his fans that she's doing just fine. "Thank you God 🙏🏾 she's ok," Dwayne captioned a Feb. 2 Instagram post, which featured a photo of his mom's red wrecked car. "Angels of mercy watched over my mom as she was in a car crash late last night. She'll survive and continue to get evaluated."
Dwayne went on to praise his mother's strength, writing, "This woman has survived lung cancer, tough marriage, head on collision with a drunk driver and attempted suicide. She's a survivor, in ways that make angels and miracles real." He also thanked the LAPD and LAFD for "being so caring & focused" and "staying on phone and talking me thru it all."
The "Black Adam" star — whose father, Rocky, died in 2020 at age 75 — concluded his post with a caring message and wrote, "I got one parent left, so if you still got your mom and dad make sure you hug 'em hard, cos you never know when you'll get that 3am call we never want to get. ❤️"
A number of celebrities offered Dwayne's mom well wishes under his Instagram post, including the actor's former "Fast and Furious" costar Tyrese who commented, "Praise God we love you angel mother!!!!!!!!!! Praise God in the name of Jesus you will ALWAYS be covered…. We love you mother!!! GRACE!!!!!"
Dwayne and his mom have a pretty sweet mother-son bond. The actor has frequently brought Ata to many of his past movie premieres — his last being for Netflix's "Red Notice" — and awards show appearances, and he loves to rave about her on social media. In October 2020, Dwayne shared a video of him celebrating his mom's 72nd birthday on Instagram and penned a touching tribute to her.
"We go down this unpredictable road of life and we never know what's around the corner - so we do our best to treat every day for what it is - a true blessing. And no one epitomizes that philosophy more than my mom," he wrote in the caption. "She's a survivor so every single day, she lives life to the fullest and is a shining beacon of love, joy and kindness . . . Happy Birthday, Mom! We love you!! #birthdayblessings #family ❤️."