Elton John's Quotes About Prince Harry Suing British Press
Elton John Applauds Harry and Meghan For Taking a Stand Against the British Press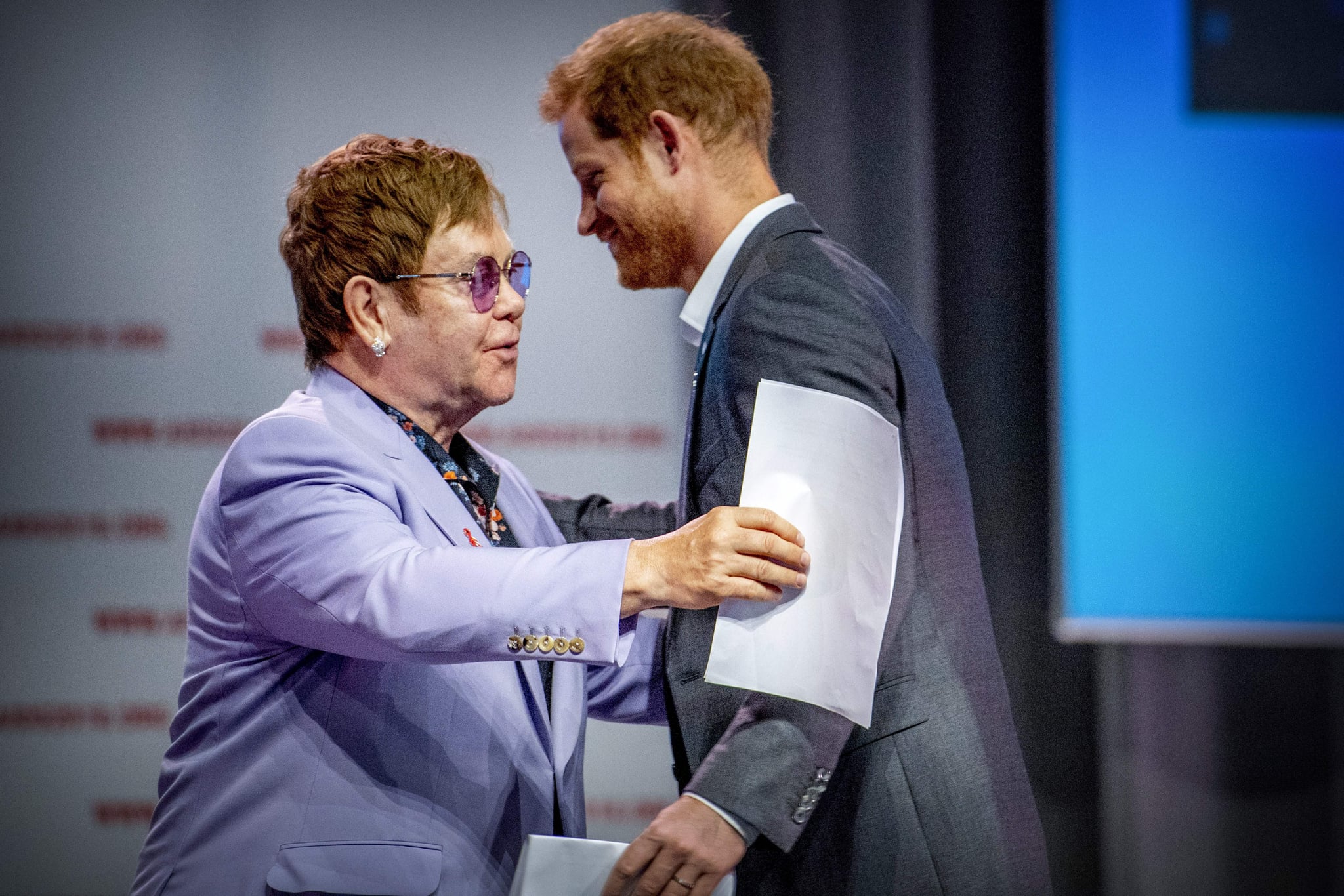 Elton John is commending Prince Harry and Meghan Markle for taking legal action against the British press. On Sunday, the 72-year-old music icon addressed the royal couple's decision to file a claim against British tabloid company Associated Newspapers (Mail on Sunday's parent company) for publishing a private letter from Meghan and sue News UK (who owns The Sun) and MGN (who formerly owned The Daily Mirror) over an alleged phone hacking.
"They were very upset that their phones had been hacked," Elton told NPR. "I said, 'Listen, you take the appropriate action you want to take. You have to know that when you take appropriate action like this, there are going to be consequences and people are not going to like it. But if you feel like you have an injustice . . .'"
"I've always lived my life fighting injustice with the press," he continued. "I like the press, there's a need for the press, but sometimes they step out of their bounds, and hacking phones is not acceptable. If your phone is hacked, you've got to take action because the press cannot do that. So I have to say bravo."
Elton has been a longtime friend of the royal family, and he even attended and performed at Harry and Meghan's wedding in May 2018. In fact, this isn't the first time he's come to their defense. After Harry and Meghan received backlash for taking a private jet to the south of France this past August, a couple of weeks after they allegedly did the same for a trip to Ibiza for Meghan's 38th birthday, the musician slammed the "distorted and malicious" stories about them in a damning statement on Instagram.
Image Source: Getty / ROBIN UTRECHT