A Timeline of Enrique Iglesias and Anna Kournikova's 16-Year Romance
Enrique Iglesias and Anna Kournikova are one elusive couple. The two, who started dating in 2001, have managed to keep their romance mostly out of the spotlight. Seriously, they haven't been seen in public together in years, but there was one exception when Anna posted a photo on Instagram with Enrique and her younger brother in 2016. The couple has now been together for more than 16 years, and even though we don't know too many details about their love, the small tidbits we do have are really adorable.
2001
The two met in 2001 when Anna starred in Enrique's steamy music video for "Escape." They start dating shortly after, and after watching their intense makeout scenes in the video, it's not hard to see why. That chemistry!
2002-2003
Anna and Enrique made just a few appearances together at the start of their romance. They made their red carpet debut as a couple at the MTV Video Music Awards in 2002. They stepped out again the following year when they attended the New York premiere of Once Upon a Time in Mexico.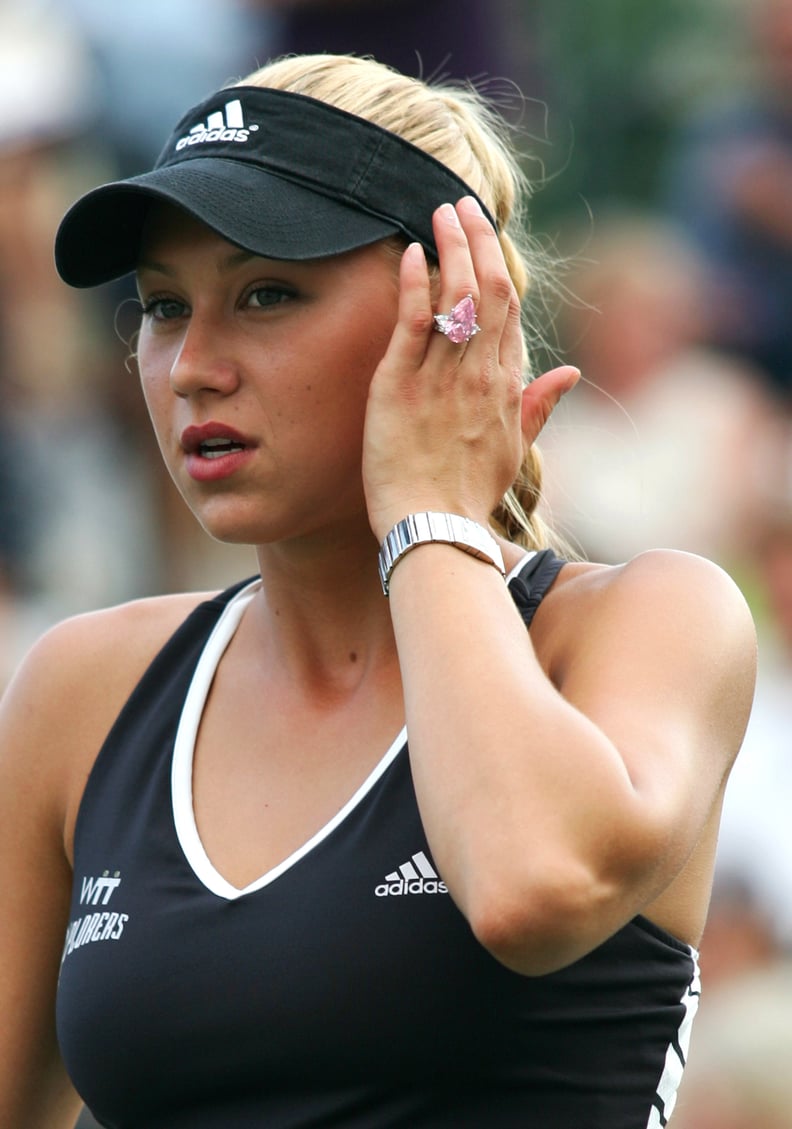 2004-2008
At her World Team Tennis match in 2004, Anna wore a gigantic pink diamond ring on that finger and immediately sparked engagement rumors. The two never confirmed anything, but Anna did keep wearing it until she switched to a simple silver wedding band later that year.
In 2006, Enrique and Anna seemed to get more comfortable with flaunting their love for the world to see. They were spotted at different sporting events like the NBA finals game between the Dallas Mavericks and the Miami Heat as well as hitting up restaurants in Miami. After 2006, the two went back to keeping an extremely low profile. They were rarely seen out in public together and didn't discuss their romance with the press.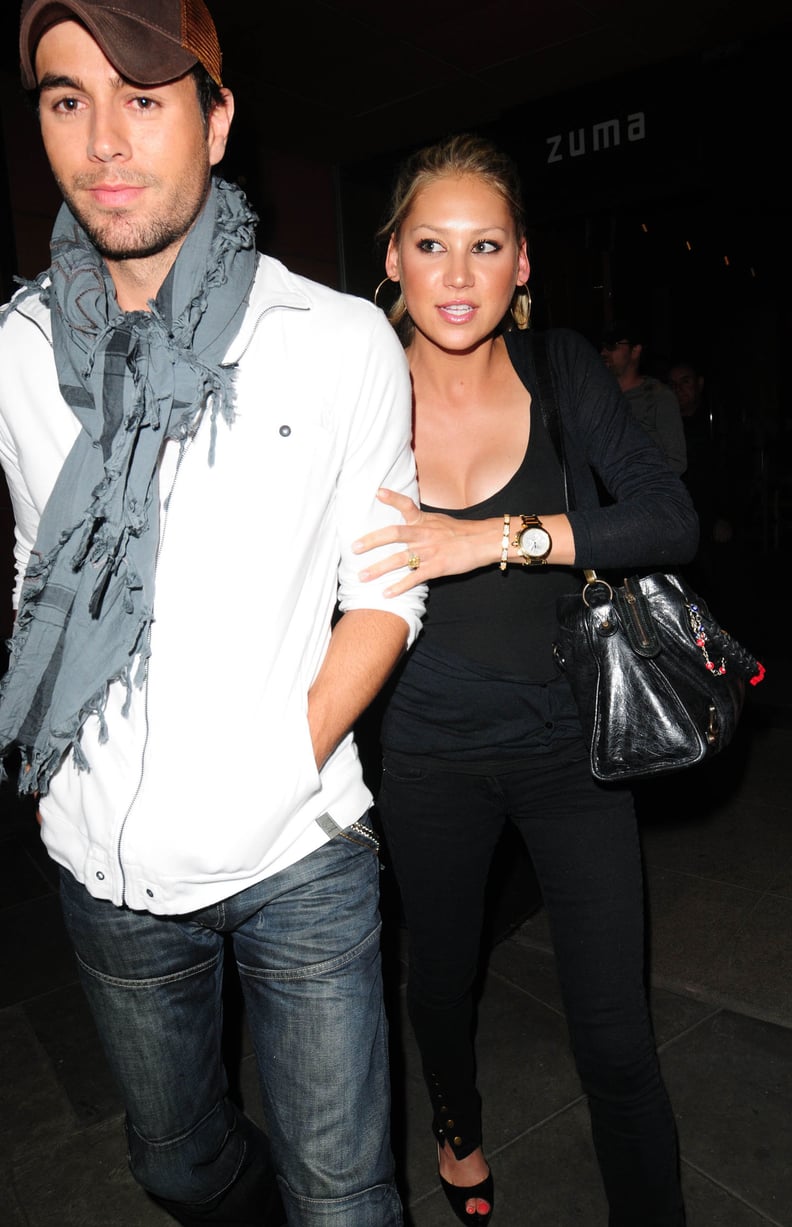 2009-2012
The couple reemerged in 2009 when they were spotted on a casual date night. This time, Anna had on a different ring from the original huge pink diamond she was seen wearing in 2004. Instead, she was wearing a canary yellow diamond ring. They were also spotted out and about in Miami in 2010 and 2011.
In an interview with Parade in 2012, Enrique said the two had no plans to tie the knot. "I've never really thought marriage would make a difference," he said. "Maybe it's because I come from divorced parents, but I don't think you love someone more because of a piece of paper."
2013-2015
Rumors swirled in 2013 that Enrique and Anna had split after he refused to propose, but neither one ever commented on it. The rumors went away after they were spotted together in Miami a few months later.
The "Bailando" singer then told reporters in 2014 that he had gotten a divorce, despite no one ever knowing he was married. "Right now, I'm divorced," he said, which could very well have been a joke. "I got a divorce three days ago and I wanted to give you guys the exclusive. I'm serious. No, seriously. Don't laugh." After this, he never commented on his relationship status again.
2016
The divorce rumors stopped in 2016 after Anna posted a photo of her and Enrique with her younger brother, Allan, on Instagram. She also posted a photo that showed her wearing the canary yellow diamond ring but with a new addition — a diamond wedding band. If they ever did get divorced, they could have called it off or gotten married either again or for the first time.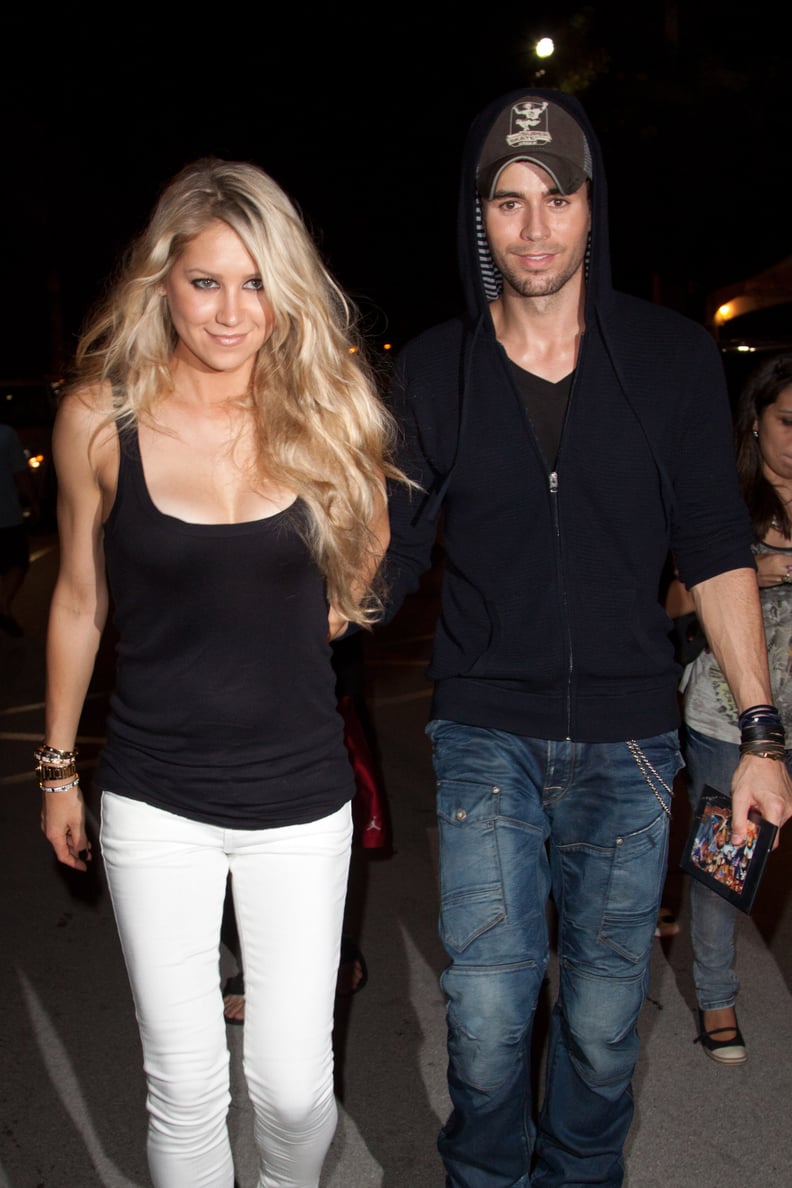 2017