29 Prince Harry Facts That Will Just Make You Love Him Even More
One famous family, 33 years of life experience, and two trips to Afghanistan help make up the Prince Harry we know and love, but what are some of the other important numbers that show us what makes him tick? Take a look at our supernumerical stats, then test your knowledge about the lovable royal with our trivia quiz.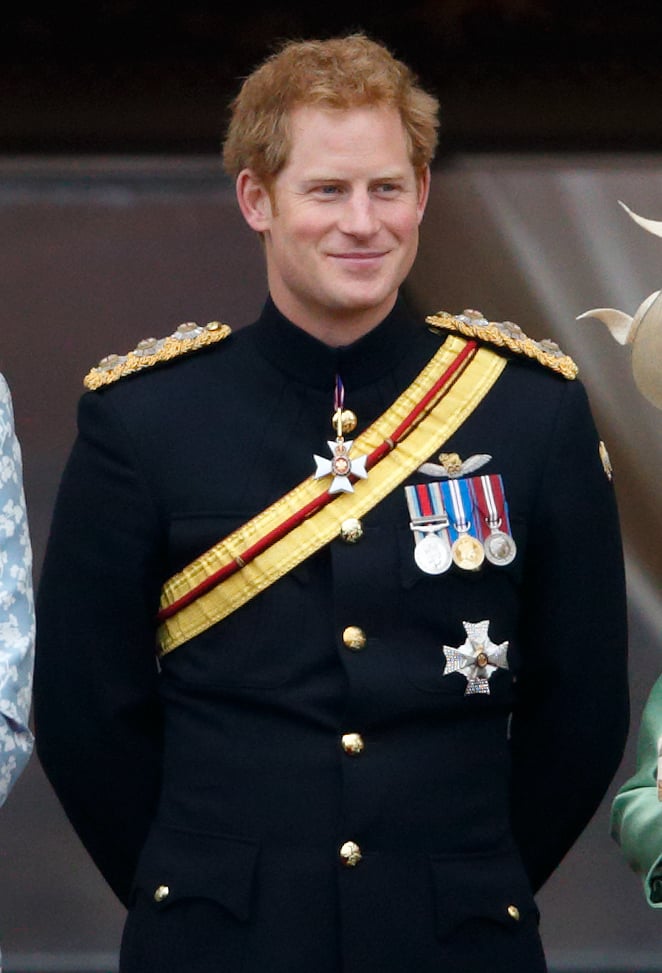 3: The number of medals he wears at formal occasions. One for serving in Afghanistan, one for the Queen's Golden Jubilee, and one for the Diamond Jubilee.
9/15/84: His date of birth.
8: His age in months when he first traveled overseas. He accompanied his parents on an official visit to Italy.
77: The number of days he served in Afghanistan as a forward air controller in 2007 to 2008 before his cover was blown.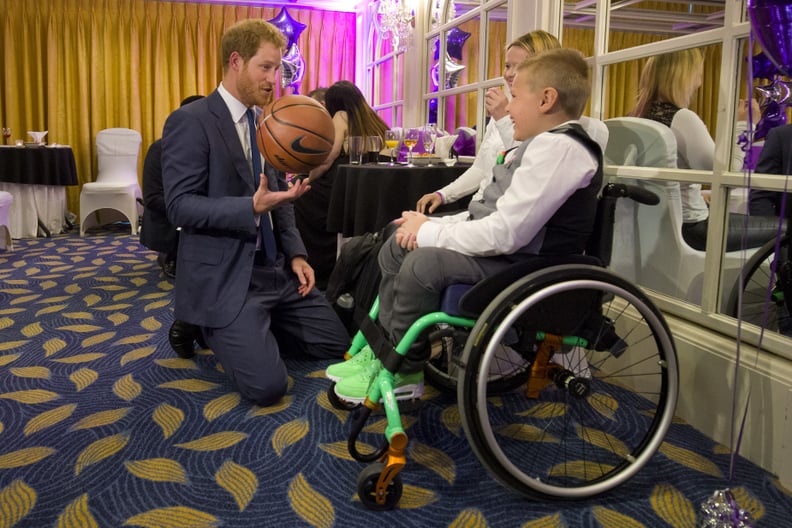 2: The number of charities he has set up. Sentebale was established in 2006 with Prince Seeiso of Lesotho to help the children of the tiny African country. Harry then cofounded the Royal Foundation with William and Kate in 2009. The charity focuses on young people, the armed forces, and conservation.
7: His age in years when he went away to boarding school.
5/19/18: The day he married Meghan Markle.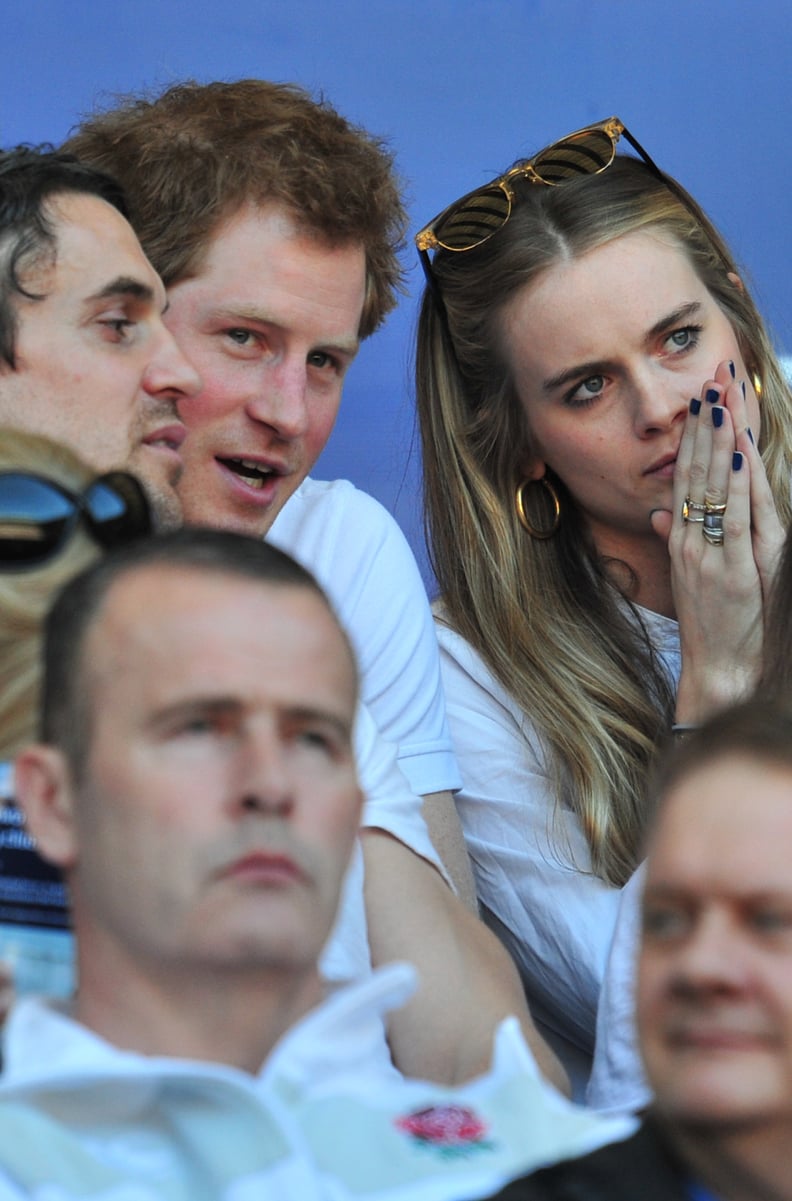 4: The number of serious girlfriends he's had. There was Laura Gerard-Leigh in 2003, Chelsy Davy from 2004 to 2011, Cressida Bonas from 2012 to 2014, and, of course, his now-wife Meghan Markle, who he began dating in 2016.
2: The number of exes that attended his wedding. Both Cressida Bonas and Chelsy Davy attended the nuptials.
12: The age he was when he was photographed driving a car on the Balmoral estate.
20: The number of weeks he served in Afghanistan as an Apache pilot in 2012 to 2013.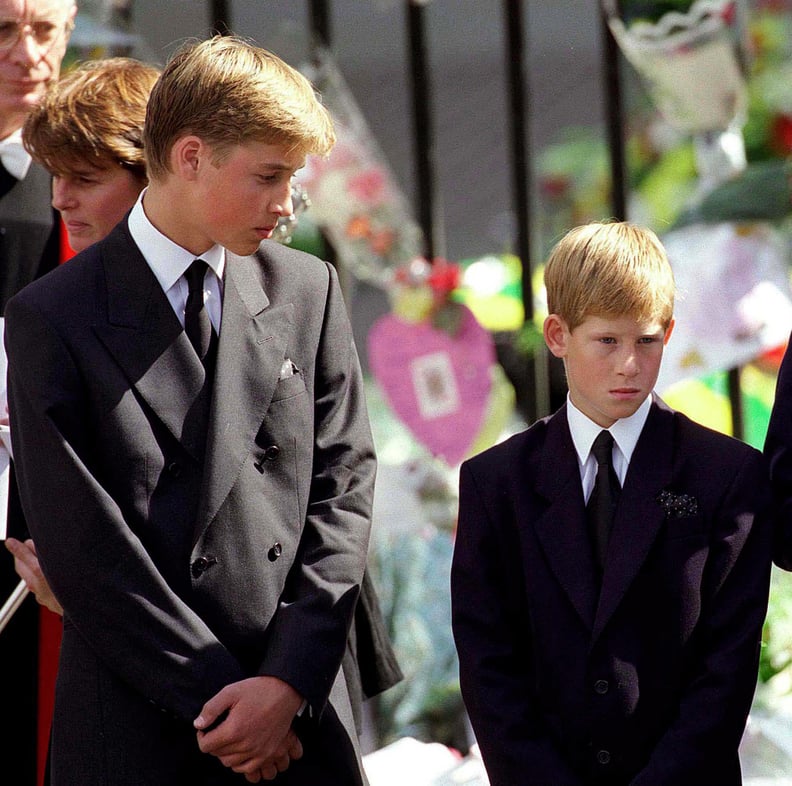 12: His age in years he was when his mother, Diana, Princess of Wales, passed away.
6: The time in months that he lived with Prince William as an adult. They rented a cottage together in Shropshire when they were learning to fly at RAF Shawbury in 2009.
10: The number of years he served in the armed forces.
2: The number of stepsiblings he has — Camilla's children, Tom Parker-Bowles and Laura Lopes.
10: The number of other patronages he holds, including those for WellChild and the Rugby Football Union.
3: The number of weeks he spent walking in the Antarctic for charity in 2013.
5: The number of nannies he had. They were Barbara Barnes, Olga Powell, Jessie Webb, Ruth Wallace, and Tiggy Legge-Bourke.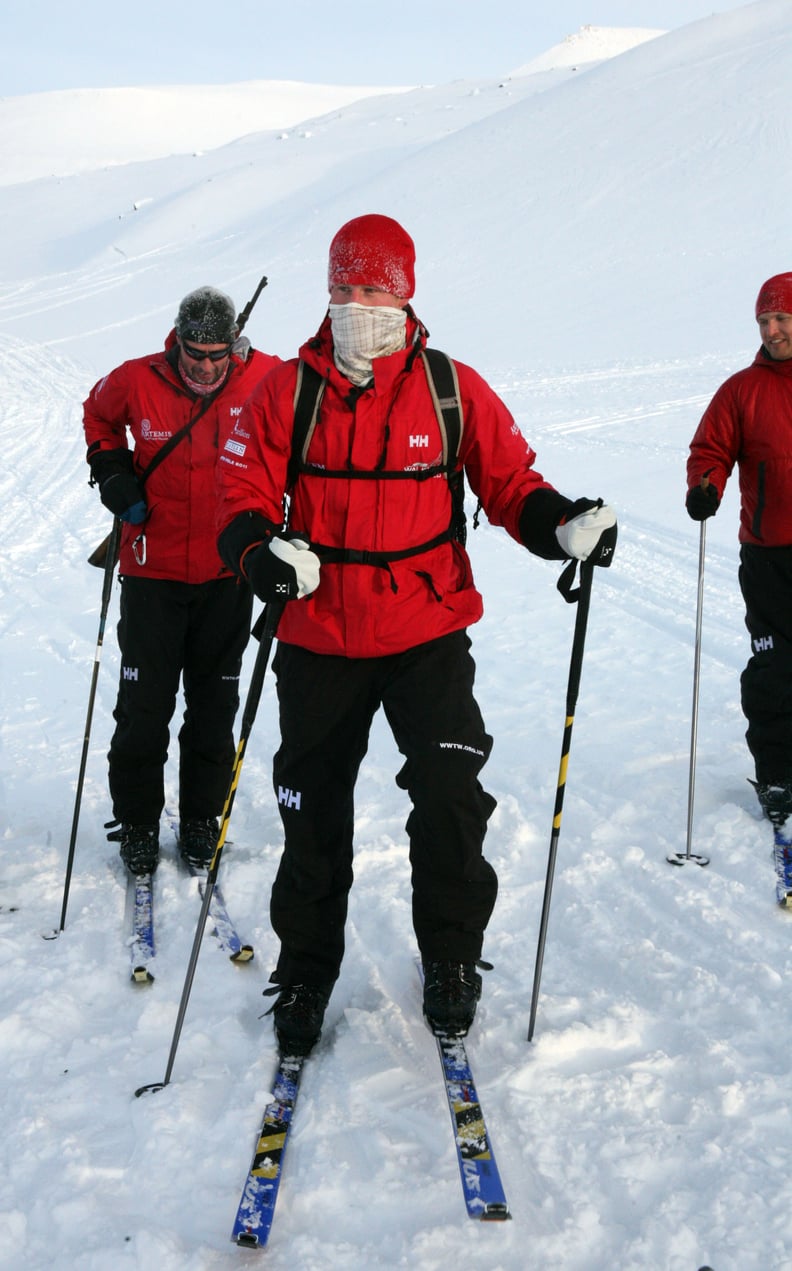 4: The number of days he spent walking in the Arctic for charity in 2011.
18 The number of cousins he has — six on his father's side and 12 on his mother's.
74: His height in inches.
2: The number of famous names who were at Eton at the same time as Harry. Eddie Redmayne was three years above him in the same year as Prince William, and Tom Hiddleston was four years above him.
4: The number of music festivals he's a regular at — Womad, Glastonbury, Wireless, and The Valley.
7: The number of names he's had (that we know of . . .). Following his marriage to Meghan Markle, Harry became His Royal Highness The Duke of Sussex; Prince Harry is used as a shorter version. He was previously, His Royal Highness Prince Henry Charles Albert David of Wales, and was Harry Mountbatten-Windsor at school, Captain Wales in the army, Spike Wells on Facebook, and nicknamed "Haz" by Chelsy Davy.
1: The number of years he was held back at school after the death of his mother.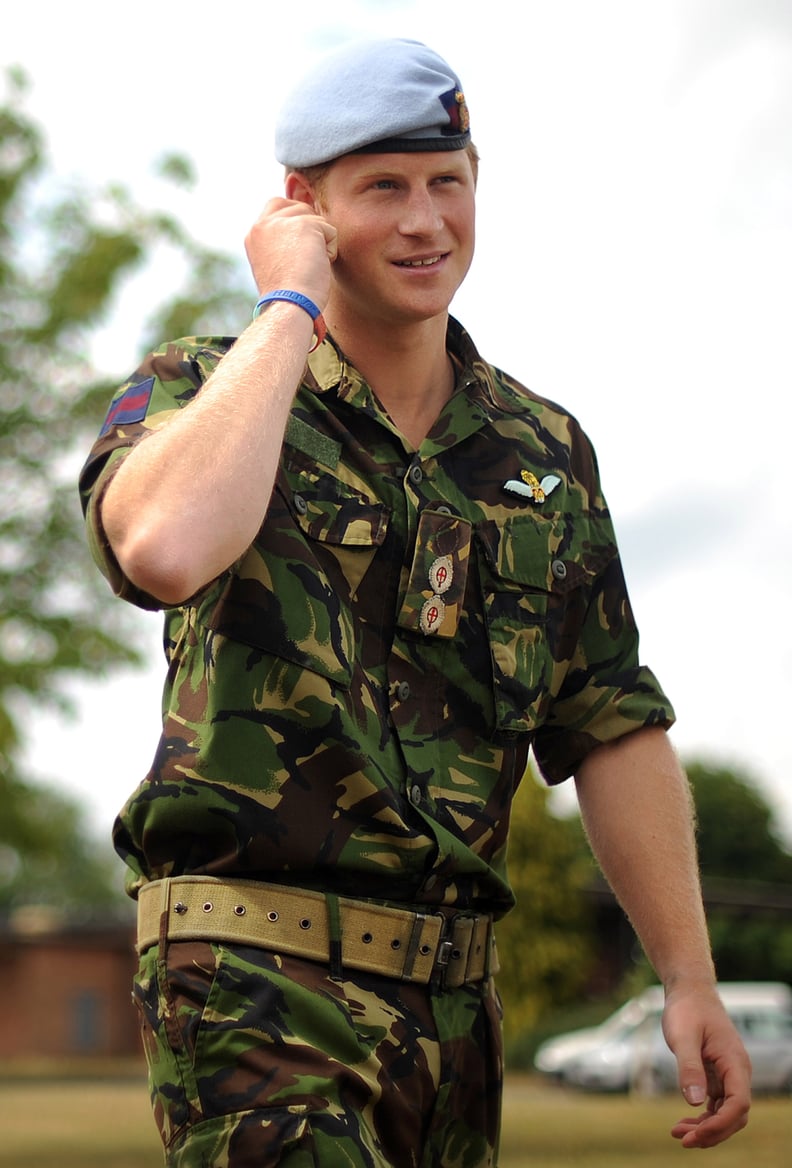 54,500: Salary that he received as a captain in the army in dollars.
3: The number of jobs he had in his gap year. He worked for three months in Australia as a cattle hand, five weeks in Argentina on a polo ranch, and two months on building projects in Lesotho.
1: His polo handicap in goals.
6: His position in line to the throne. He now comes after Prince Charles, Prince William, Prince George, Princess Charlotte, and Prince Louis.