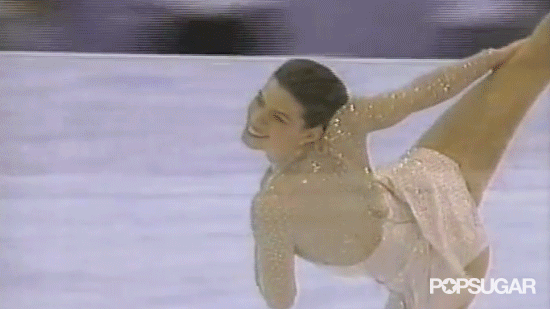 Let's travel back 20 years to the glory days of figure skating. In 1994, Tonya Harding and Nancy Kerrigan came in to Lillehammer, Norway, ready to hash out their rivalry on the ice after Nancy had been attacked at the US Championships thanks to Tonya's ex-husband. It looked like karma was not on Tonya's side, and that maybe, just maybe, Nancy would come home with a gold medal and the perfect ending to the dramatic tale. Only one other skater stood in her way: Ukrainian Oksana Baiul. Relive the Olympic skating saga in GIFs now. And then, experience 1998's battle between Tara Lipinski and Michelle Kwan.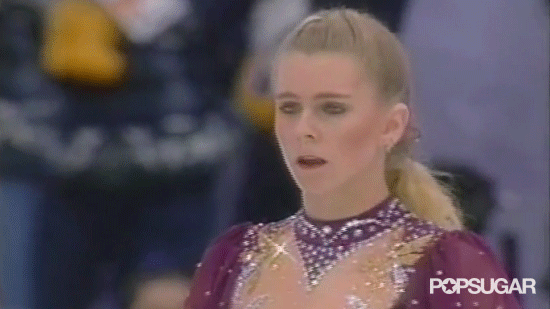 Lillehammer, 1994
During her free-skate event, Tonya Harding was late arriving on the ice. Her skate lace was broken, and she was not amused. Gold-medal eye rolling right there.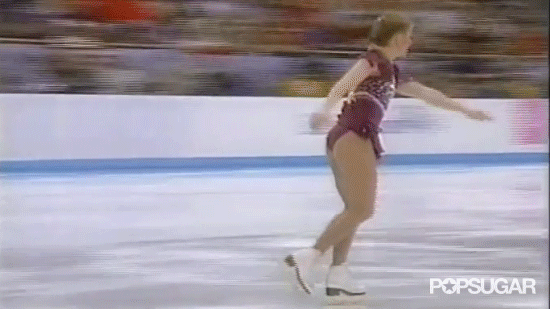 On her first jump, she totally messed up.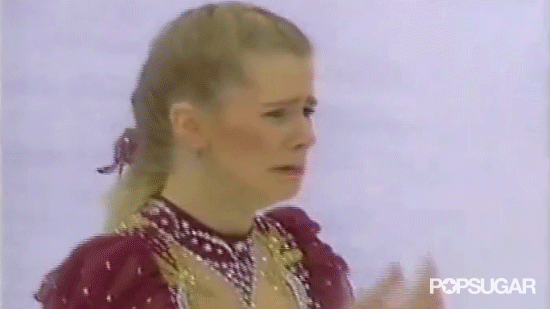 As the world got to see her ugly cry face, Tonya pleaded with the judges. Would they let her fix her skate?
They obliged. And on her second attempt, Tonya landed the triple jump.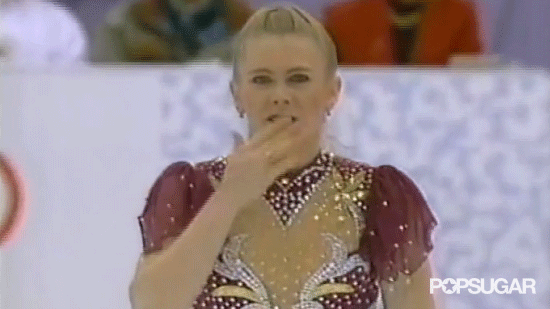 She blew the crowd a kiss, but none of it was enough for the controversial skater. She placed eighth.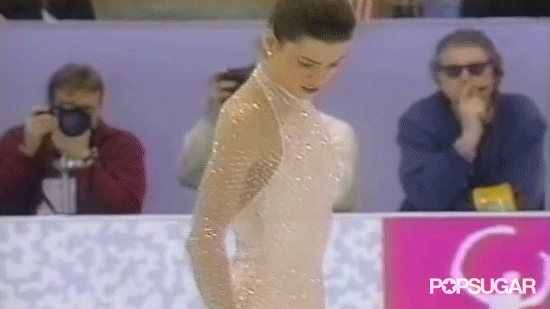 Next up was American sweetheart Nancy Kerrigan, who really is the Anne Hathaway of figure skating.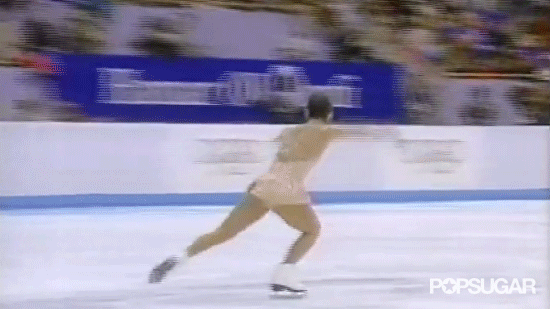 She gave a beautiful performance, not letting that infamous knee injury slow her down.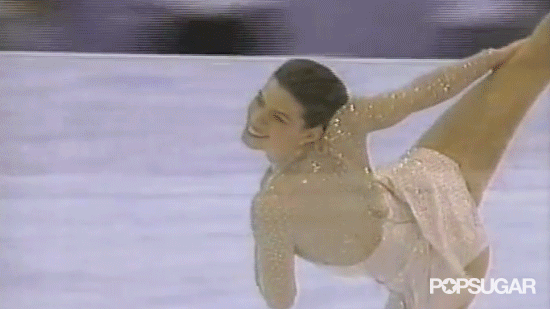 She knew she was killing it.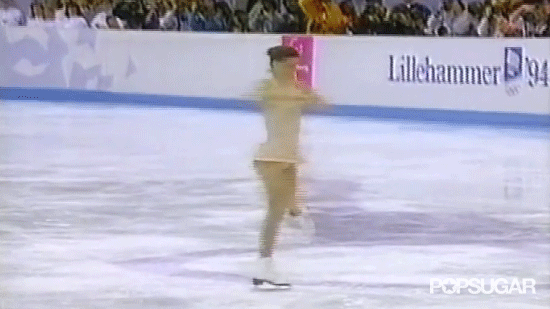 Nancy had twirled herself into first place.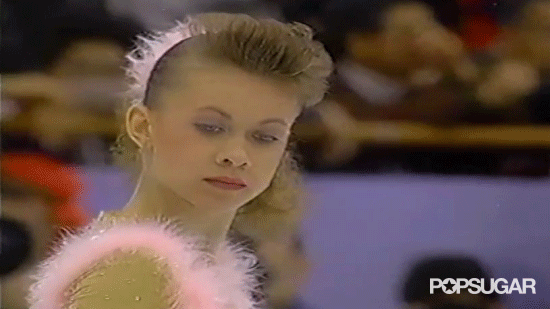 But Ukraine's Oksana Baiul still had to perform. Armed with a hot-pink scrunchie and matching blush, the teen wonder was ready to challenge Nancy for the gold.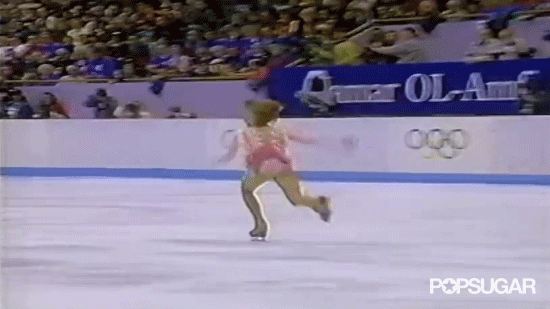 Oksana double-footed a triple flip and made a few technical mistakes in an otherwise flawless routine.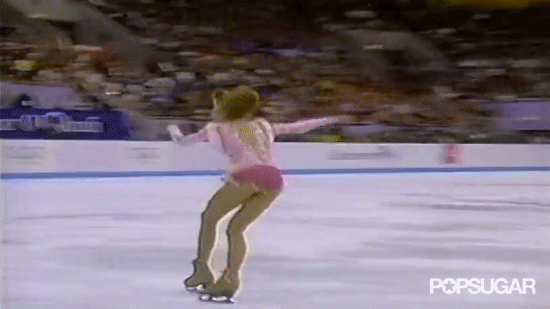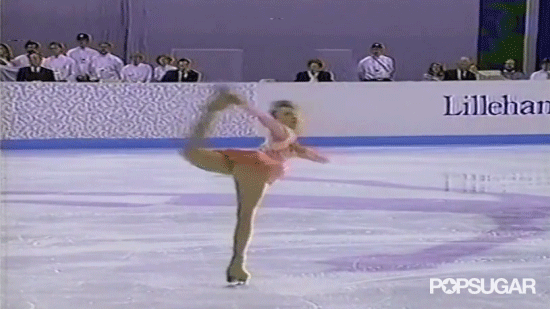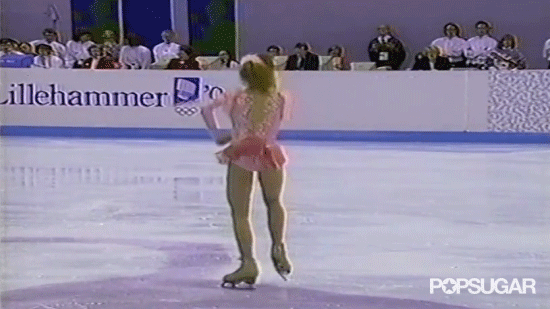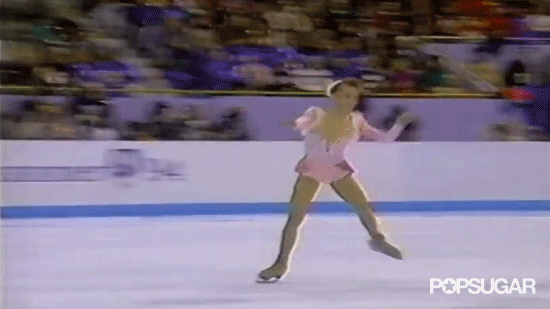 After a nearly perfect showing, Oksana still needed a little extra something to make up for a few technical mistakes. So she unexpectedly added a triple toe loop to her program. That sealed Nancy's fate — she'd be going home with silver.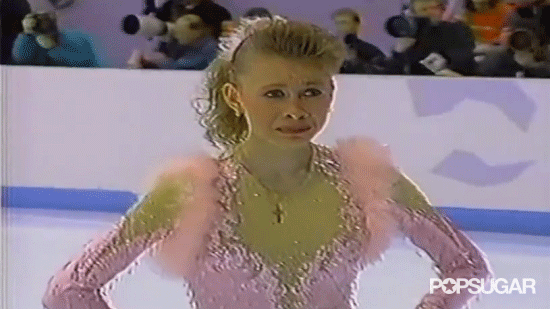 Oksana was overcome with emotion.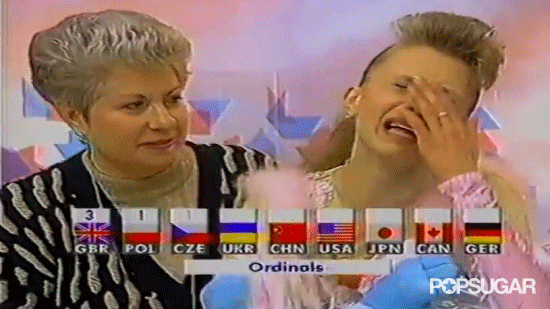 Are those happy tears? We have to assume yes — Oksana had just found out she won the gold.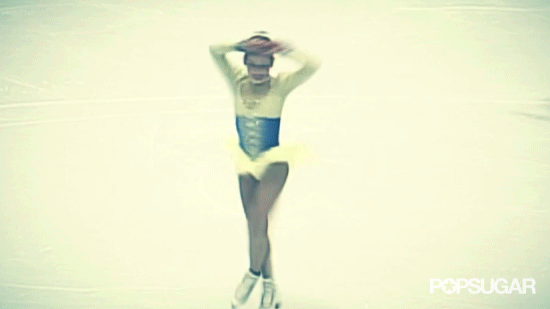 Nagano, 1998
Early in the competition, 15-year-old American Tara Lipinski gave a dominating performance.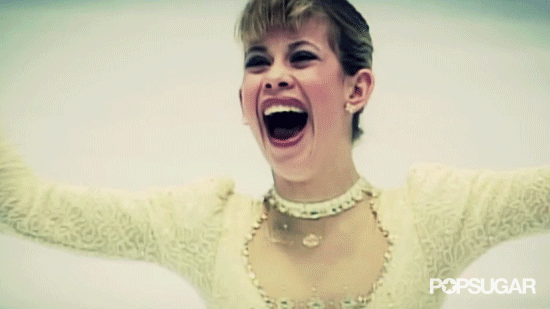 She was good, and she knew it. Tara was in first.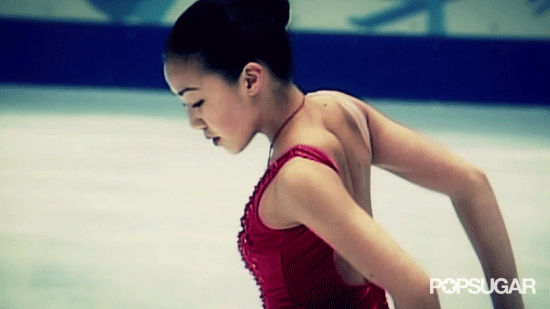 Michelle Kwan was up next.
The favorite, Michelle took the lead.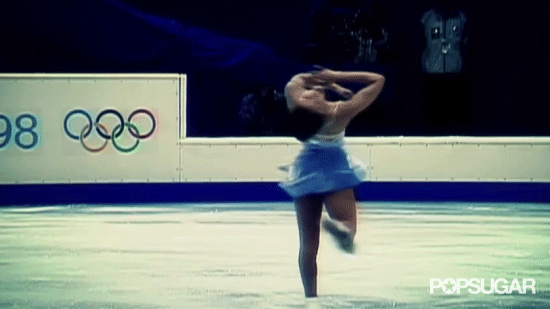 Then came the long program. Michelle skated like a goddess.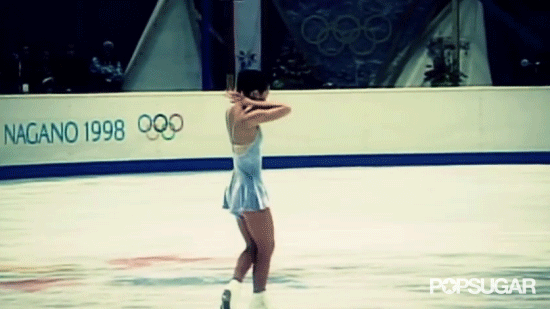 Voilà! She held her first-place spot, with Lipinski left to skate.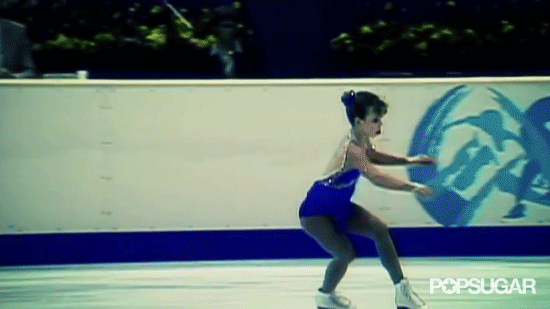 With a program more difficult than Michelle's, Tara twirled through the air with the greatest of ease.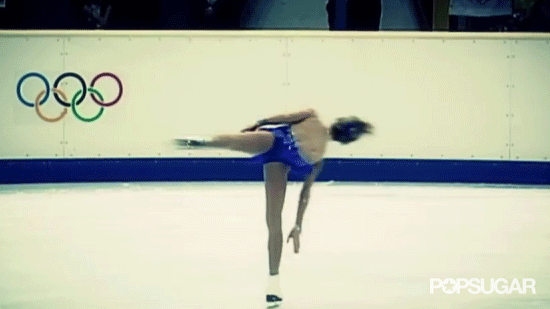 And spun faster and faster.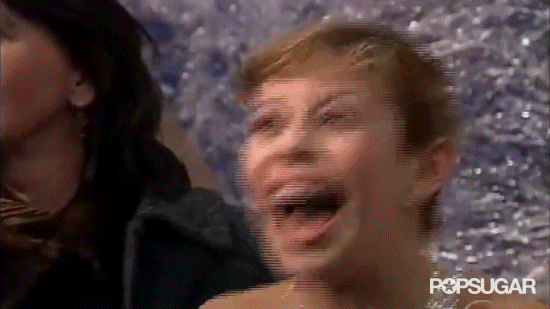 She had done it! Gold! Can't you just hear the scream through the GIF?