4 Ways Francia Raísa Is Using Her Platform to Make the World a Better Place
Francia Raísa is best recognized for her roles on Bring It On: All or Nothing, The Secret Life of an American Teenager, and Grown-ish, but she's also known for her passion for activism. As someone who is in the spotlight, Francia is aware of the responsibility she has as a celebrity to use her platform to raise awareness on important social issues. "I understand the platform that I have and how other Latinas might look up to me. I feel that I have to honor our culture and show who we are as people, use my voice to break the stereotypes and misconceptions," she told POPSUGAR in 2018. "I feel the responsibility to speak up against injustice." Ahead, see all the ways Francia is making a difference in the world.
01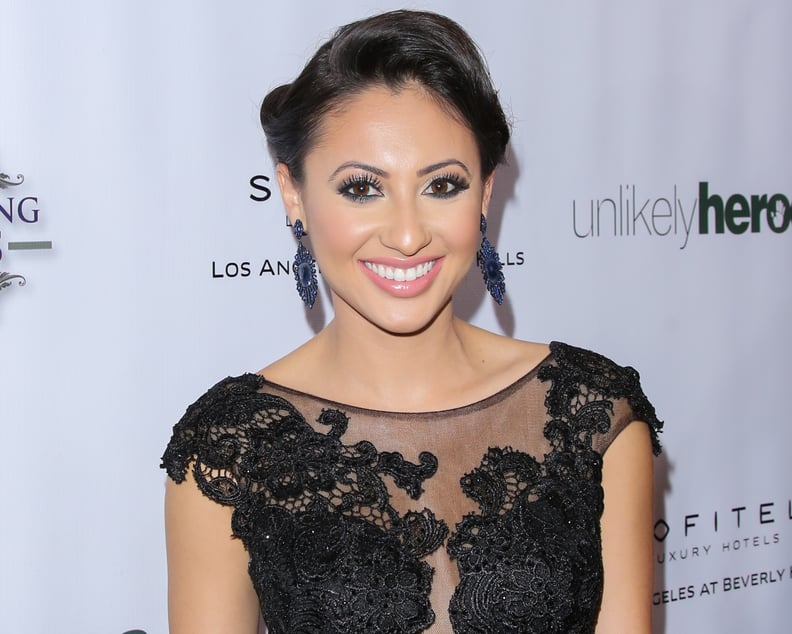 She Is an Ambassador For Unlikely Heroes
Francia is just one of the many celebrities who have teamed up with the organization to fight against child slavery. Unlikely Heroes provides safe homes and restoration services for victims of human trafficking all around the world.
02
She Is a Proud Supporter of DACA
Francia often uses her platform to raise awareness about Deferred Action for Childhood Arrivals (DACA), whether it's through partnering with I Am an Immigrant for its Home Is Here campaign, delivering a speech at the UnidosUS annual conference, or speaking out about it on social media.
In 2018, Francia spoke to POPSUGAR about why she continues to fight for Dreamers, saying, "In most cases, Dreamers only know this country as their own. It wasn't their choice to immigrate to the US, but this is where they belong. To say they're not allowed to be here anymore is unfair, and it's all because there's this assumption that we're all a certain way: criminals who don't contribute to the economy. The guidelines of the [DACA] program say you have to have an education and can't be convicted of a felony. These people can be more than what some politicians think they are. This is their opportunity, and people in power are trying to take it away. I'm sorry, it's bullsh*t."
03
She Raises Awareness About Kidney Disease
In addition to donating her kidney to pal Selena Gomez, Francia is passionate about spreading awareness about kidney disease. In honor of World Kidney Day in March, the actor used her story to educate others on it.
"I've kept my kidney donation process pretty private. However, I think I've gotten to a point in my life where I feel comfortable and confident in speaking about my experience, and using my platform to raise awareness . . . for the various kidney diseases that affect our population," she tweeted. "While I wasn't affected personally by kidney disease, I've seen the impacts of it firsthand and want to do my part to help educate others on it. So in honor of World Kidney Day, let's talk about the impact of . . . kidney disease and how we can work to ensure those living with kidney disease are living well."
04
She Believes in the Importance of Voting
Francia is well aware of how important it is to make your voice heard, and she frequently encourages fans to vote on social media. "A lot of places don't have the liberties to vote and we have that freedom and I think it's really important that we go out there and share our opinions because this affects our lives," she said in a 2018 Elle video.