HSMTMTS Stars Frankie Rodriguez and Joe Serafini Have a Sweet Romance On and Off Screen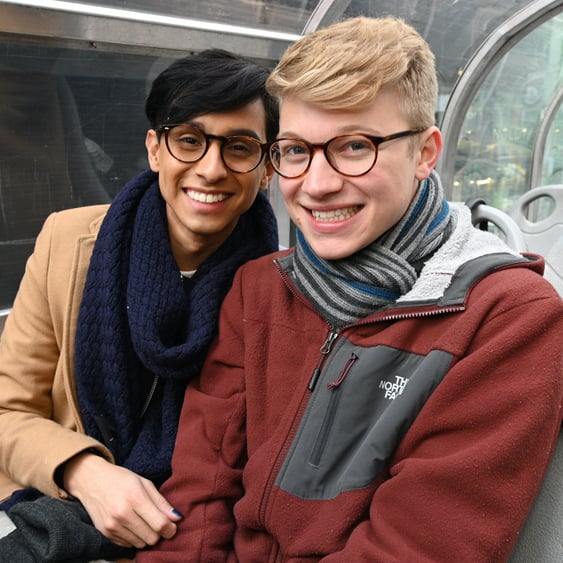 Frankie Rodriguez and Joe Serafini first captured our hearts as they played the adorable couple Carlos and Seb on High School Musical: The Musical: The Series, and their real-life romance is just as sweet. After sharing a handful of photos together on social media this past year, the pair officially confirmed their relationship while promoting the show's second season. "We haven't been really secretive about it, but we are dating in real life," Frankie said during a recent interview.
While chatting with POPSUGAR about the upcoming season, the two gushed about what they love most about their characters' romance on the show. While Frankie has enjoyed seeing the progression of Carlos and Seb's relationship, Joe loves how wholesome their characters are. "They're both such innocent, wholesome characters at the end of the day," Joe said. "I mean, they're drama kids. It's just really fun to see them navigating how to let each other know that they care about each other, but of course that comes with questions and being so unsure of yourself and second-guessing everything. And of course working with Frankie is always a delight." Aww! See some of their cutest moments together ahead.