The Furious 7 Cast's Most Moving Quotes About Paul Walker
As the Furious 7 cast makes the press rounds to promote their new film, they've shared more than a few thoughtful, heartfelt quotes about Paul Walker to pay tribute to the late actor. Vin Diesel opened up about naming his newborn daughter after his longtime friend, saying it felt like "a way to keep his memory a part of [his] family." Meanwhile, both Jordana Brewster and Michelle Rodriguez talked about how they struggled with Paul's death, saying that his life and legacy inspired them to move forward. It's both touching and inspiring to see the cast keep Paul's memory alive, so ahead of the movie's upcoming release, check out the Furious 7 trailer, listen to Wiz Khalifa's sentimental song for the movie, then take a look at some of the cast's most moving quotes to honor Paul Walker.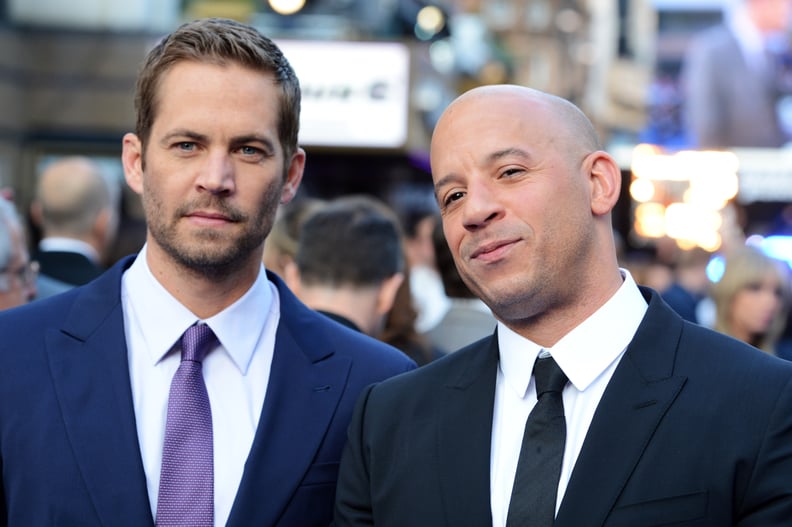 Vin Diesel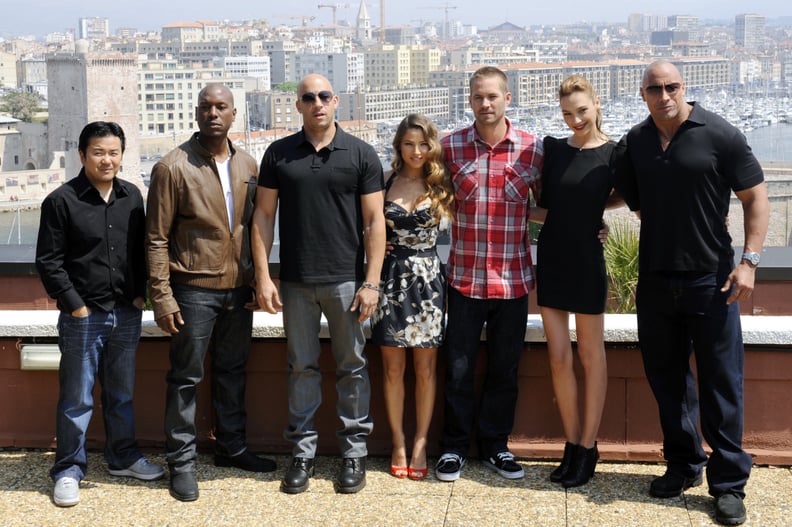 Dwayne "The Rock" Johnson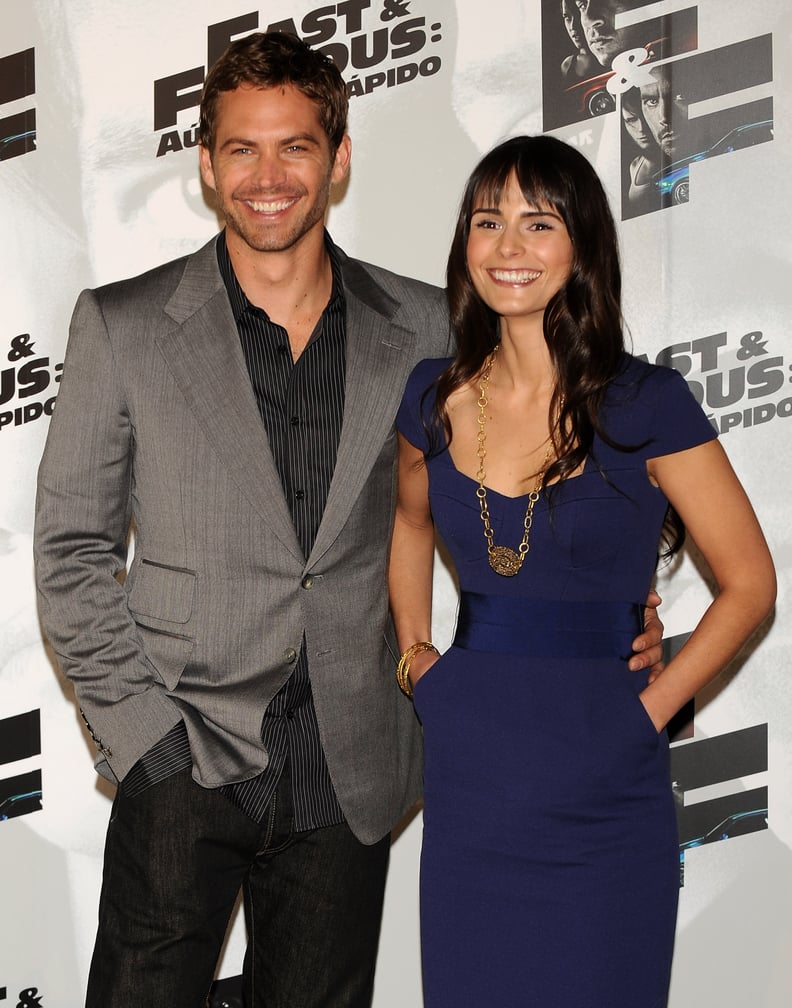 Jordana Brewster
On Paul's legacy: "He was the most amazing person, and I'm constantly reminded that he is not here. It's very strange and completely wrong."
On how he lived his life: "He was so genuine and he lived every single day to its fullest, so I think he led a really good example."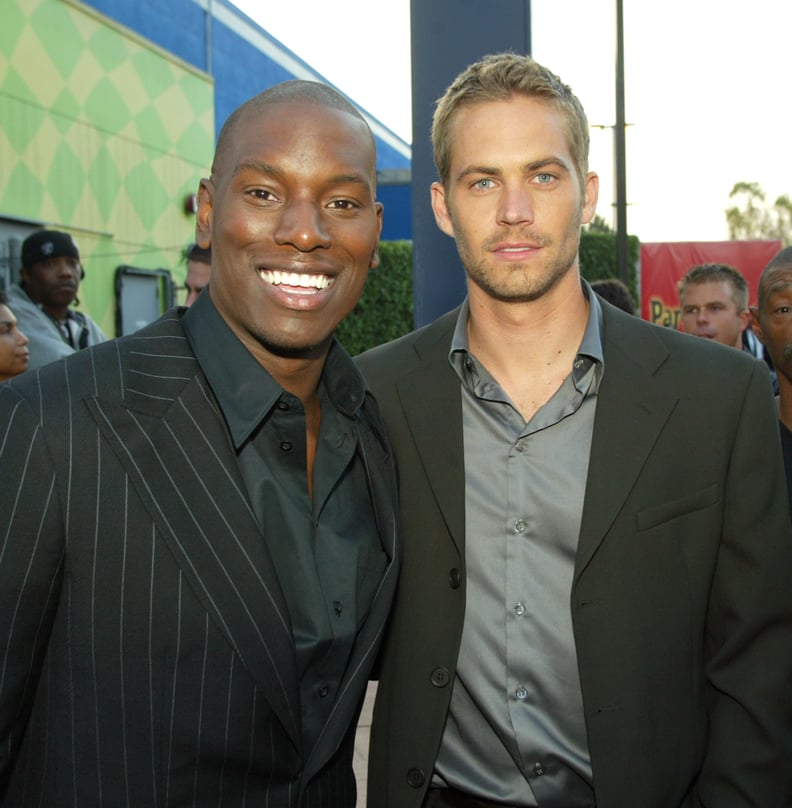 Tyrese Gibson
On supporting Paul's memory: I've been wearing this sweater [of Paul Walker's face] as my tribute to Paul for two days in a row now because while you are interviewing me, I want him to be on everyone's mind because it's not about me."
On how the cast leaned on one another: "We prayed a lot. And we had to pull it together as only a family would. The natural inclination is to want to stop and quit. Paul is not selfish. He never was selfish."
On how losing Paul changed his perspective: "It's taught me to forgive faster, kiss slower, hug longer and if you have any issues with anybody, put it on the table. Because it's arrogant to believe the next seconds of life belong to us."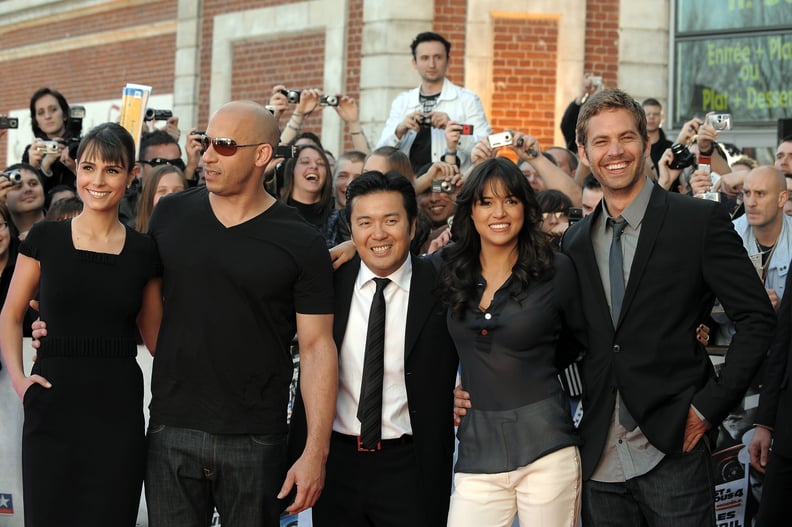 Michelle Rodriguez
Ludacris