Halsey and G-Eazy Are Reunited and Vacationing in Italy — See All the Romantic Photos!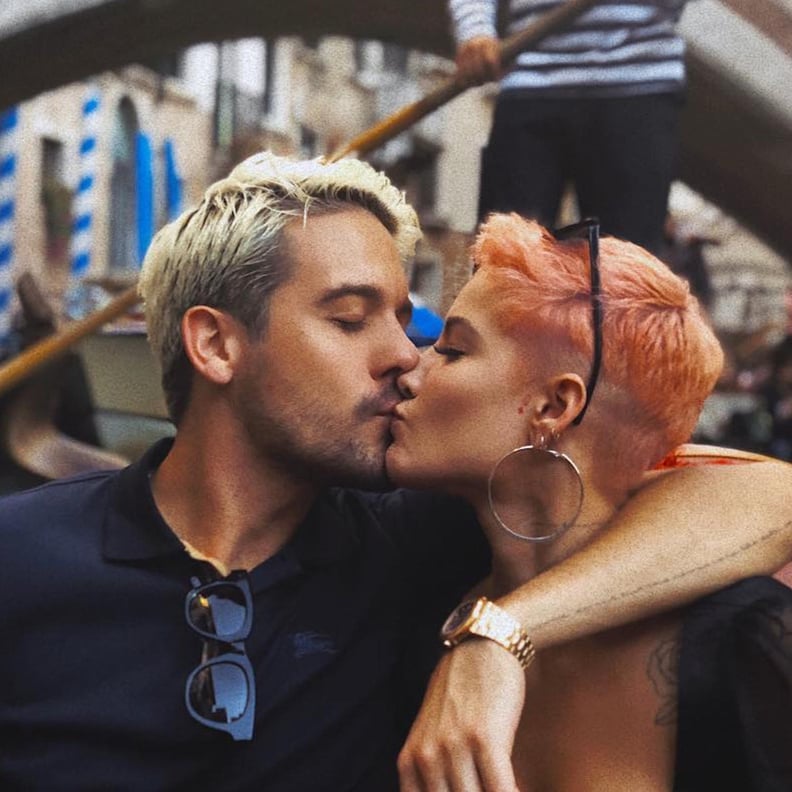 Welp, it looks like Halsey and G-Eazy are officially back on! Though the two split in July after a year of dating, they've been sparking reconciliation rumors out the wazoo lately, holding hands in public and posting lovey-dovey photos on social media. And now the on-again, off-again lovebirds are vacationing together in Italy, sharing plenty of sweet photos that basically confirm they're a couple again.
From the looks of it, they're having a grand ol' time in Europe while celebrating Halsey's 24th birthday. They've shared smooches while riding on a gondola in Venice (how romantic!), admired envy-inducing views in Positano, and soaked up the sun on the Amalfi Coast. Ahead, take a glimpse at the photos from Halsey and G-Eazy's Italian getaway, and be sure to read all the captions because they're particularly adorable.
Halsey Shared This Pre-Dinner Snap of G-Eazy on Her Birthday
The Singer Stunned in a Sexy Bikini
G-Eazy Posted This Heartfelt Birthday Shoutout For His "Baby"
Halsey Casually Painted Some Cherries in Her Swimsuit
G-Eazy Admitted That "Life Is F*cking Grand" While Taking in the Views
And Halsey Shared a Similar Snap From the Amalfi Coast at Sunset
G-Eazy Posed For an OOTD Photo
Aww! The Two Lovebirds Enjoyed a Sweet Kiss on a Gondola in Venice