How Did Katy Perry and Orlando Bloom Meet?
An In-N-Out Burger Might Be Responsible For Katy Perry and Orlando Bloom's Relationship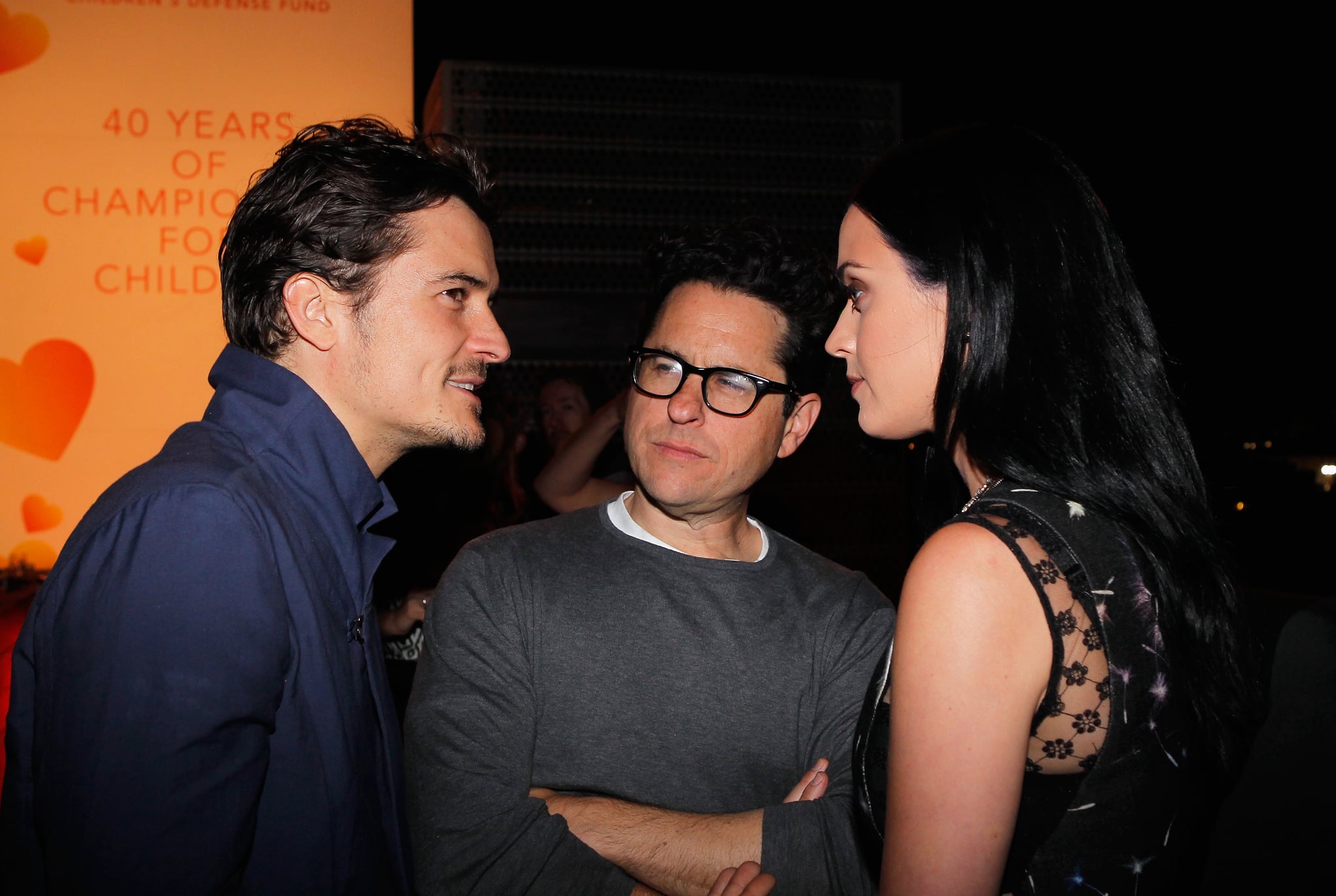 Orlando Bloom and Katy Perry are officially parents, as the celeb couple welcomed their daughter Daisy Dove Bloom in August. Bloom and Perry have been a staple on red carpets together since they first got together years ago, and it turns out they actually have two "first meeting" stories to tell!
Photos of the couple show that they briefly crossed paths in 2013. At the Coach 3rd Annual Evening of Cocktails and Shopping to Benefit the Children's Defense Fund, both were in attendance and were snapped chatting with each other and with director J.J. Abrams, one of the evening's hosts. It seems like this was more of a meeting in passing, though, rather than the start of something big.
The duo were first spotted actually hanging out together in public in January of 2016, at a Golden Globes afterparty held by the Creative Artists Agency. "Katy and Orlando Bloom had a total dance-off — it was the best part of the party," a source at the party told Us Weekly at the time. "Katy literally dropped to the floor and was waving her booty around, beckoning Orlando." Another source also told Us that the duo had been flirting at an earlier party, too: "He would lean in to whisper into her ear and touch the small of her back as they chatted." At the time, both Bloom and Perry were a couple years past their respective divorces: Perry had split from Russell Brand in 2012, and Bloom divorced Miranda Kerr in 2013.
As it turns out, though, their flirtation had started earlier in the evening, at the Golden Globes ceremony itself — and it all started with fighting over a burger. "We bonded over an In-N-Out burger about three years [ago] at the Golden Globes," Perry told Jimmy Kimmel in 2019. "He stole one off of my table," she said in 2019. "He took it, and I was like, 'Wait! Who — oh, you're so hot. Fine, take it!' And then I saw him at a party, and I was like, 'How are those onions resting on your molars?' He's like, 'I like you.'" A relationship built on mutual attraction and a mutual love for delicious fast food: it's total relationship goals!