How Many Kids Does Colin Ferrell Have?
Colin Farrell Says His 2 Sons Want Him to Play Fewer Bad Guys on Screen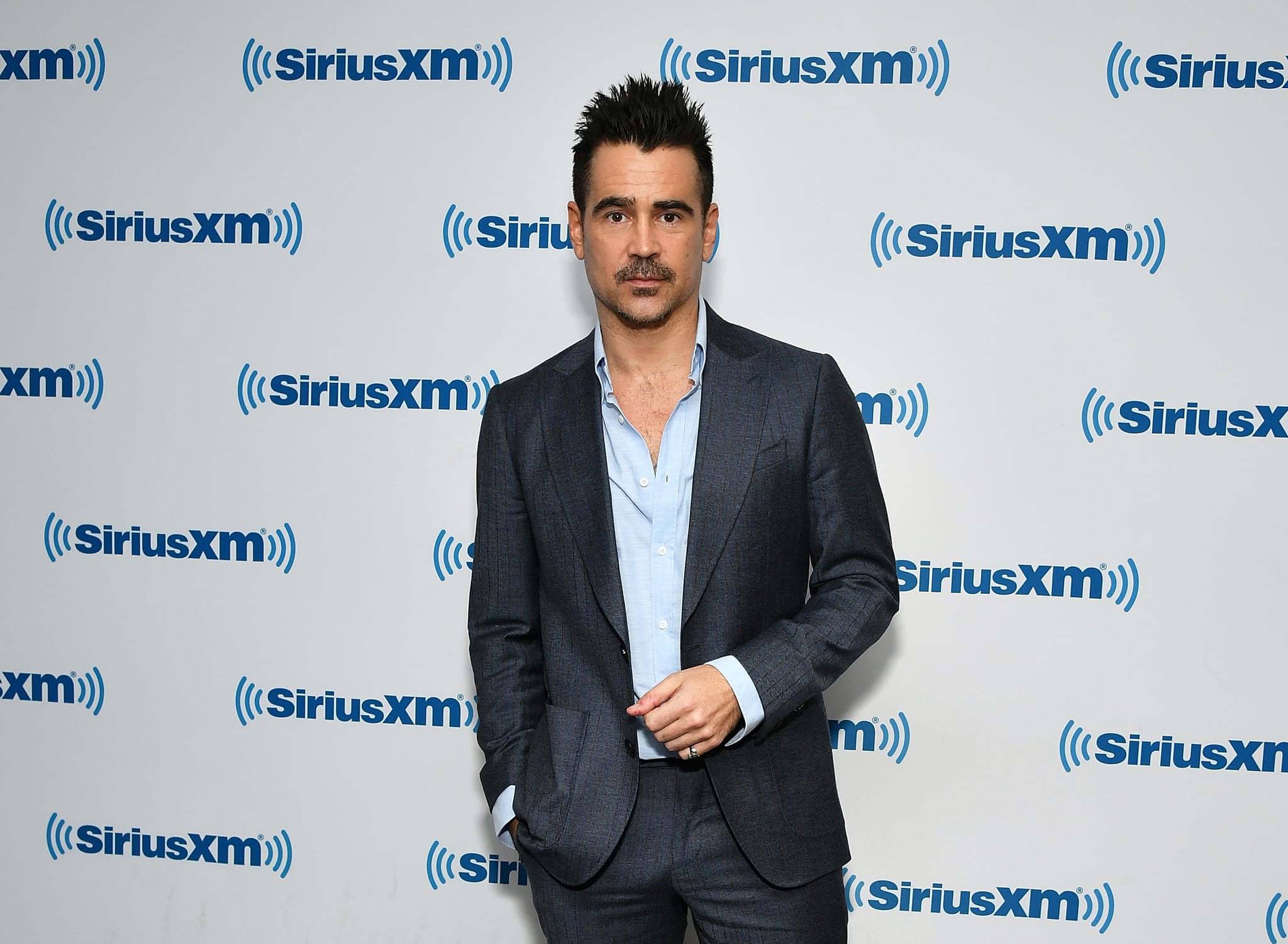 The Batman actor Colin Farrell has played a fair few brash characters over the years, but there's one role where he's a total softie: dad to his two sons. The Irish star is mostly private about his kids, though he has spoken about them in some interviews, especially about his older son, James, who has a developmental disorder. Colin has been active in philanthropy related to the disease, as well as offered support to other families going through the same things. Ahead, get to know Colin's sons a little bit better and see some of the sweet things he's said about them in interviews.
James Padraig Farrell
James Padraig Farrell was born in 2003. He is Colin's oldest son with previous girlfriend Kim Bordenave. James was born in Los Angeles. In 2007, Colin opened up about his son having Angelman syndrome, a condition that includes developmental delays. He said at the time that his speech and mobility were affected but that he's a strong little boy. "With my son the only time I'm reminded that there is something different about him – that he has some deviation of what is perceived to be normal – is when I see him with other four-year-olds," Colin said. "Then I go 'oh yeah' and it comes back to me. But from day one I felt that he's the way he's meant to be."
Because of his son, Colin has been active in educating people about Angelman syndrome and providing help to charities and organizations dedicated to finding a cure. He's also offered insights to parents going through the same thing. He said in 2017 at the annual summit and gala for Angelman syndrome research, "I would also say that my heart is with you all, along with my respect for you, for your children's struggles and for the love that you have for your children and that I wish you all peace and support in the face of any adversities."
Henry Tadeusz Farrell
Henry Tadeusz Farrell was born in October 2009. He is Colin's youngest son with previous girlfriend Alicja Bachleda-Curuś. Colin largely keeps Henry, as well as James, out of the public eye, though he does mention them in interviews from time to time. Colin said on Ellen in January 2020 that he'd let an 8-year-old Henry watch It, a decision he quickly realized was not a great one. "That was a parental dropping of the ball of epic proportions. We watched it at home and we watched half of it and, uh . . . I could discern a certain discomfort that was emanating from his 8-year-old body." He added, though, that Henry finished the movie the next day and was perfectly fine! As for Colin's movies, though, the actor said his sons aren't really interested in them, though they've told him they want him to play fewer bad guys. "They're sick of me being a bad guy, which apparently, reading between the lines, leads me to believe that they think I'm OK."